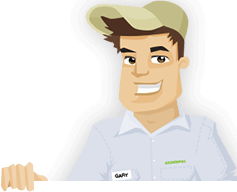 Needing your Lawn Cut?
Get Competitive pricing without the hassle
Book lawn mowing by a pro in Burbank
Order lawn mowing now without calling around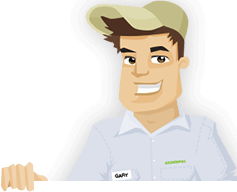 Needing your Lawn Cut?
Get Competitive pricing without the hassle
Book lawn mowing by a pro in Burbank
Order lawn mowing now without calling around
Local lawn mowing services in Burbank California
compete for your lawn

Here are Best Lawn Care Services in Burbank, CA as of Aug, 2019
Here are a few 5 Star Ratings from GreenPal users
Michael Bragg
Lawn Mowing Service in Burbank CA
I love how Sparta Landscape gives me the lawn mowing service I need every month. The team always reaches my home in Valley Park at the time I ask them to, sometimes a few minutes ahead of time but usually on the spot. The team is very helpful and gives me the support I need for getting a quality lawn up and running. The thing I like the most is that they trim my lawn all around the space. They do well with trimming around my foundation, my landscape, the trees in the front of my lawn, and so forth. They do well with cleaning up afterward too.
Dylan Barnes
Lawn Mow in Burbank CA
It takes a while for me to get from my home on Olive Avenue to my job at the John Burroughs High School. RCH Gardening does well with helping me to mow my lawn, so I don't have to carve out precious time in my schedule for handling it. The team comes to my yard every two weeks and measures my lawn before they start. They also aerate the grass in the spring and fall. My yard looks as green as the baseball diamond on the school campus. It's been years since I last had a week show up on my lawn too.
Wesley Walker
Grass Cut in Burbank CA
I appreciate how Icare4homes helps me with keeping my lawn looking outstanding. My income has been relatively limited since I retired a few years ago, so every penny counts for me. The good news is that Albert and the rest of the people there will let me know what their services will cost before they provide me with services at my Empire Landing home. I can schedule times based on my budget and what I need as well. They are very receptive with giving me the help I need without going overboard on the charges. They are very detailed in what they do for my yard too.
Amy Rangelo
Grass Cutting in Burbank CA
I run a coffee shop on Tujunga Avenue that has a small public grass space nearby. I have Campos Services come by every month to mow the grass spot, loosen up the soil, and clear out weeds to create a grass space that makes my business look inviting. People are more comfortable in coming to my business as they see that the grass around my spot looks nice and creates a good spot for meeting up. I also like that the team is very gentle around the area and always cleans up after they are finished with their work.
Not in Burbank, CA?
Here are GreenPal's lawn service areas
Lawn Mowing Cost Calculator
Find out the average cost for Lawn Care Services In Burbank CA
The beauty of a well-cut lawn is something that cannot be matched. A great lawn is especially crucial in a city like Burbank where everything has to be ready for the camera at all times. The last thing you would want to get out of your lawn is something that steals the scene in a wrong way. You need to keep your lawn looking beautiful and green even throughout the year if you want it to stand out in Burbank CA.
Fortunately, you won't struggle with finding a lawn care provider when you contact GreenPal for help. We will link you up to one of the many excellent lawn maintenance teams in Burbank CA who can assist you with caring for your lawn. This lawn care near me provider will help you find the solutions you deserve for getting your grass cutting needs handled right.
You can find many groups out there in the Burbank area who can assist you with your lawn care needs. For instance, you might live in the East Bob Hope Airport area, and you need someone to come out to your space near the airport. We'll provide you with a listing of all the different groups that are nearest to the airport. You'll have the option to stick with any of these groups that you read about. The listing that you will get should be fully detailed and will provide you with all the people who can help you near your property.
Also, you will get details through the GreenPal app about all the services that these lawn service groups have to offer. Do you want someone who can provide you with lawn mowing around Pacific Park? Do you need aeration or weeding in Wyoming Estates? Whatever the case may be, you can find someone through the GreenPal app which is available to help.
We at GreenPal have reviewed every one of the many lawn care teams that are listed on our program. You can get information on these teams based on where they are located and what types of services they have to offer for your yard. The comprehensive details on each listing will help you find someone that you can trust and appreciate for your lawn care needs.
Don't forget that these groups listed on GreenPal are all part of the Burbank Chamber of Commerce among other local business groups. Each entity has been vetted to ensure you'll be getting a team that can help you with your lawn care needs the right way.
Of course, there might be times when you feel that something isn't working right. You can switch between providers through the app as needed. You can remove your contract with one provider and then find a different group in your area that will help with your yard maintenance solutions.
GreenPal will help you find lawn care teams from Bowtie to West Tujunga. You don't have to be a movie star to get the services that you need for your Burbank CA home. Of course, you should check out our services if you are indeed a movie star. You've got lots of work to do and shoots to attend to anyway.
About Burbank California
Burbank is a city in California, United States.
Burbank CA is famous for its many film and television studios. Burbank and its Beautiful Downtown region can be found northwest of Glendale and directly north of Griffith Park. Burbank is home to a population of a little more than 100,000.
Griffith Park is on the southern end of the city. The park, which is free for people to visit, is home to the Griffith Observatory, the Los Angeles Zoo, and the Greek Theatre is among the popular attractions in the area. The Hollywood Sign can be seen from the observatory on Mount Lee. The park is a highly popular site for movie and television shoots. A bust of James Dean can be found at the observatory in honor of the area's use in the film Rebel Without a Cause.
The Golden State Freeway or I-5 goes through the middle part of the city. The area is home to various shopping centers, including an Ikea location.
The Bob Hope Airport is located at the northwestern end of the city. Named for the entertainer and Toluca Lake resident, the airport offers flights to cities like Oakland, Seattle, Las Vegas, Dallas, and Chicago.
The Forest Lawn Hollywood Hills cemetery is in the southern end of Burbank CA. The area is home to a massive Birth of Liberty mosaic. It is also the final resting space for Bette Davis, Stan Laurel, Carrie Fisher, Debbie Reynolds, and Liberace among others.
Burbank CA is located on an old Mexican grant space. Dr. David Burbank purchased more than 4,500 acres of land in the area in 1867. A ranch house was built in the area as the region became a popular wheat-growing space. Burbank would be formed in 1877 and eventually incorporated in 1911. The motion picture industry selected Burbank as a significant site for development not long after that
Burbank's most famous employers are in the entertainment industry. Burbank CA is home to many entertainment companies with several having production facilities in the region. Among the groups with production sites in Burbank include Warner Bros., the Walt Disney Company, Deluxe Entertainment Services, and the American Broadcasting Company. Many of these sites are on the southern end of the city near the Los Angeles River and the Ventura Freeway or Route 134.
Tired of unreliable lawn services?
So are we... See how it works
Recent lawns mowed in Burbank, CA
by GreenPal's community of lawn care pros
Save Time, Save Money,
Book a great local lawn service now with GreenPal.