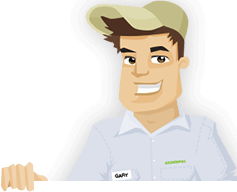 Needing your Lawn Cut?
Get Competitive pricing without the hassle
Book lawn mowing by a pro in Hollywood
Order lawn mowing now without calling around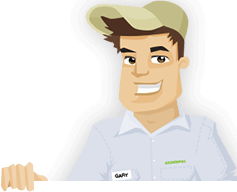 Needing your Lawn Cut?
Get Competitive pricing without the hassle
Book lawn mowing by a pro in Hollywood
Order lawn mowing now without calling around
Local lawn mowing services in Hollywood California
compete for your lawn

Here are Best Lawn Care Services in Hollywood, CA as of Sep, 2019
Here are a few 5 Star Ratings from GreenPal users
Rick Thomas
Lawn Cutting in Hollywood CA
Traveling from Oakwood to Sun Valley for my job every day is frustrating, especially since I have to go through so many busy streets in Hollywood. But the good news is that Icare4homes helps me with my lawn care services even when I am out and traveling for my job. The services we offer are useful for my work needs and ensure that my space will be cared for right. They do a great job with mowing my lawn every two weeks, but my favorite part of this is that they take care of those problematic spaces around my foundation and landscape that are difficult to trim on their own.
Frank Lewis
Yard Cutting in Hollywood CA
I asked the team at RCH to come to my home on Waring Avenue recently while I was out at the Los Angeles Tennis Club a few blocks away. The team took care of my lawn quite well as they helped to get the lawn cut and to trim the grass around my foundation and mailbox among other spots. They cleaned up the space and even helped me with removing some difficult weeds around my landscape. My lawn looks so smooth and green that I could probably play a tennis match on it if I felt like it. My yard isn't that big, but they didn't care. They can handle my lawn just like how they can cover big mansions.
Dana Hammels
Grass Cut in Hollywood CA
My home on Melrose Avenue has a lawn that is a little longer than most others, so the mowing patterns on that space are much more noticeable. Luna Landscaping understood this and helped me with mowing grass with a cutting pattern that looks professional and even. My lawn looks well-cut with the grass looking even all around. My favorite part of what they did here was that they trimmed the spots near my driveway to ensure the grass would stop growing over the space. They also helped me aerating my lawn a few weeks later, which made it easier for me to water my yard without the space flooding.
Sarah Brady
Yard Mowing in Hollywood CA
My apartment complex near Hollywood and Western needed a team that could help with regular lawn mowing services, and Panuco Landscape was more than capable of taking care of my needs. The team has helped us quite well with their weekly services. They are great with mowing the lawns around our buildings and with getting the bushes around the front part of our complex looking even and trimmed. I am particularly impressed with how punctual they are in that the professionals at Panuco always come when they say they will. They never disrupt the other people around the area either.
Not in Hollywood, CA?
Here are GreenPal's lawn service areas
Lawn Mowing Cost Calculator
Find out the average cost for Lawn Care Services In Hollywood CA
You might assume that the grass is always greener in Hollywood CA, but that is not necessarily so. It is often tough for homeowners around the Hollywood area to get their lawns to look as attractive as possible. Homes around Hollywood and Normandie aren't always as lush as you might expect them to be. The spaces around La Mirada Park are prone to weeds as well. In short, everyone in Hollywood needs some help with their lawns, which leads to people having to find great teams of value for taking care of their fields.
But you don't have to struggle with finding someone in the Hollywood CA area who can assist you with mowing your lawn. You can use the GreenPal app to find a lawn care provider for your needs whether you're in Thai Town, Little Armenia, or another one of the distinct segments of Hollywood that so many people call home throughout the year.
The GreenPal app will give you a full idea of what to expect out of lawn care providers around the Hollywood area. You can use our app to help you figure out what's available where you are. You can enter your address to find details on people in your area who can help.
You can also reserve services through the GreenPal app. The program lets you book a time for someone to come to your space. You also have the option to pay for services through the app, although you can always directly contact a lawn service provider for extra details on their services and charges.
You won't have to worry about whether or not the people listed on the GreenPal app are trustworthy. Each group listed on the app has been certified to work for your lawn maintenance needs. These include entities listed through the Hollywood Chamber of Commerce.
You have the option to switch partners with the app too. You can remove your contract with something through the app and immediately switch over to a different grass cutting team.
Don't forget about the helpful reviews you will get through the GreenPal app. Each service provider links to several reviews from real people who reserved services through GreenPal. These reviews will give you an extra bit of detail on what you can expect to get out of a service provider. You can use these reviews to make a more educated decision on who you wish to work. Granted, all of these groups are guaranteed to provide you the help you deserve for your property, but the options around are all worth noting.
You will appreciate the work that the lawn care providers offered by GreenPal have to offer for you. You can use the GreenPal app to find someone for your yard maintenance needs whether you're near Laurel Canyon or a little closer to Rampart Village. Download our program today and get started with making the most out of what you wish to get out of services from GreenPal.
About Hollywood California
Hollywood is a city in California, United States.
Hollywood CA is one of the most iconic neighborhoods in the Los Angeles area. Hollywood is directly northwest of downtown Los Angeles and south of Griffith Park and Glendale. The area is accessible by Santa Monica Boulevard or SR 2 and the Hollywood Freeway or US 101.
Hollywood is considered to be the entertainment capital of the world. The neighborhood is home to various famous entertainment venues. The area is home to many famous theaters, including the Dolby, El Capitan, Pantages, and Grauman's Chinese and Egyptian Theatres.
The Roosevelt and Knickerbocker Hotels have housed many prominent celebrities and high rollers for years. The Hollywood Heritage Museum, Capitol Records Tower, and Hollywood Wax Museum are unique sites in the area.
There are many other noteworthy places around Hollywood with many of them situated on iconic roads like Sunset Boulevard, Vine Street, and Hollywood Boulevard. The Hollywood Walk of Fame lines much of Hollywood and Vine with more than 2,600 stars honoring many celebrities and public figures. The corner of Hollywood and Vine is home to many entertainment-oriented business offices.
The Los Angeles Unified School District serves students throughout the neighborhood. The Hollywood and Helen Bernstein High Schools are among the prominent schools in the area. The Temple Israel of Hollywood operates a private Jewish school in the neighborhood.
Hollywood is home to about 78,000 residents. A little more than half of the residents in the neighborhood were born outside of the United States with Mexico and Guatemala being the most prominent countries people move to Hollywood from.
The Hollywood neighborhood has a consistent climate throughout the year. The highs are usually from the mid-60s to mid-70s throughout the year, while the lowest are often in the 50s. The area gets around 19 inches of precipitation a year with most coming during the winter.
Hollywood was formed in 1886 by real estate developer H.J. Whitley. He designed the area as a neighborhood of Los Angeles. The Hollywood name is representative of English and Whitley's Scottish heritage. The area became a popular site for film studios in the early twentieth century as a means of avoiding lawsuits from Thomas Edison's motion picture company, what with Edison holding several motion picture patents. Various film studios started to grow in the area with more films being produced in the area. The space continues to be a prominent hub for entertainment activities to this day.
Tired of unreliable lawn services?
So are we... See how it works
Recent lawns mowed in Hollywood, CA
by GreenPal's community of lawn care pros
Save Time, Save Money,
Book a great local lawn service now with GreenPal.