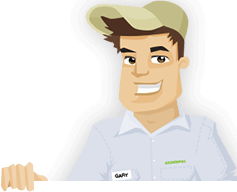 Needing your Lawn Cut?
Get Competitive pricing without the hassle
Book lawn mowing by a pro in Santa Monica
Order lawn mowing now without calling around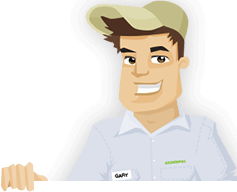 Needing your Lawn Cut?
Get Competitive pricing without the hassle
Book lawn mowing by a pro in Santa Monica
Order lawn mowing now without calling around
Local lawn mowing services in Santa Monica California
compete for your lawn

Here are Best Lawn Care Services in Santa Monica, CA as of Sep, 2019
Here are a few 5 Star Ratings from GreenPal users
Elaine Francois
Grass Cut in Santa Monica CA
My lawn near Colorado Center Park gets lots of passersby throughout the week. I've dealt with far too many strangers running along my hard as they travel around. But with Contreras Landscaping, they've helped me to restore the green look on my lawn. Now those people are too afraid to walk over the lawn because they want to ensure it looks its best. I love how the team does well with cleaning off the grass after each service. They always communicate with me about their lawn mowing services and let me know if they spot things that need my attention.
Gwendolyn Higgins
Lawn Maintenance in Santa Monica CA
I spend much of my morning at a café that I work at in Mid-City, and I don't feel much like mowing my lawn when I am done with my shift. Then again, it gets a little too hot for me to mow in the later part of the day. Pete's Landscaping always comes to my space when I am at work and mows my lawn for me before I get back. They clean up well and always provide me with a thorough approach to moving my lawn that is easy to handle. They do exceptionally well with keeping the grass at a height that is comfortable and safe.
Lynda Bryce
Grass Cutting in Santa Monica CA
I had one lawn at the Olympic Studios apartment complex in Santa Monica that was not growing as well as it should. I run some of the operations at the complex, and I was told by my manager to find a lawn care team that could get that worn-out lawn to look better. I called Avila's Landscape, and they worked wonders with taking care of the space. Everyone at the workplace, including my manager, was impressed with how Avila could help with aerating the weeding the lawn and with planning a regular watering and mowing service. The grass turned green without much effort.
Lewis Shumate
Yard Cutting in Santa Monica CA
My mobile home near Gandara Park has a nice tree and a small patch of grass that is prone to weeds. At least, it was prone to weeds before I called JB Ruelas Landscaping for help. They reviewed the soil around my lawn and found that it was too acidic and needed to be loosened up. The team treated the yard and helped add new grass seeds to produce a healthier spot while also keeping those pesky weeds in check. The team was very useful in helping me to fix up my space and to get my grass spot and tree to look perfect.
Not in Santa Monica, CA?
Here are GreenPal's lawn service areas
Lawn Mowing Cost Calculator
Find out the average cost for Lawn Care Services In Santa Monica CA
Santa Monica CA is home to some of the most beautiful spaces in Los Angeles County. The wonders of Tongva Park highlight the civilizations that once called the region home. The shores of the beach along Ocean Avenue are among the most peaceful spots to check out. But the Santa Monica Pier and its famous Pacific Park may be the most attractive space in the city as people come out here to enjoy life itself.
You deserve to have your lawn look as attractive as all these spots in Santa Monica CA. The good news is that there are many yard maintenance teams around Santa Monica and Los Angeles County that will help you with your lawn mowing needs among other points. The best part is that it is not hard to find all of these lawn mowing teams. You can use the GreenPal app to find the lawn care teams that you can trust.
We at GreenPal are proud to help people around Santa Monica with finding the lawn care providers that they need. Our team has helped with finding various quality lawn maintenance services in the region with many of these being listed with the Santa Monica Chamber of Commerce.
You will get information on all the lawn mowing providers that are linked with us through the app. The program includes details on everything surrounding the region, including details on the different companies that offer lawn services and how well they can provide you with the help you deserve.
The grass cutting teams you can find include many that serve all parts of Santa Monica CA. You can find teams that serve eastern properties in Sawtelle and southern spots like Ocean Park. Northern properties like ones around San Vicente Boulevard can also benefit from the details listed on the app.
The best part of our work here at GreenPal is that we can help you with every aspect of getting a lawn care team. You can use our program to find yard care teams and to sign up for services. You can also use the same app to pay for services, to switch between providers, and to leave reviews on the teams that help you with your property. The comprehensive approach of what we offer here at GreenPal will assist you with making the most out of your work.
Don't forget that the lawn mowing providers listed on this app are all safer and easier to rely on than anything you might find on a classified website. While Craigslist can be useful for many things, it's not necessarily the most reliable place for finding lawn care teams. Our listings on GreenPal give you a better idea of what quality teams are available for you to hire for any intention you have surrounding the quality of your lawn.
Our team is available to help you to find the best yard care team in Santa Monica CA. Download the GreenPal app today to find people that can help you with your lawn needs while being easy to use.
About Santa Monica California
Santa Monica is a city in California, United States.
Santa Monica CA has made a name for itself as one of the most picturesque parts of Los Angeles County. The city is directly on the ocean and is home to many of the most popular recreational attractions in the county.
The Santa Monica Pier is the most prominent site in the city. The pier is home to the Pacific Park amusement center, which is home to a solar-powered Ferris wheel. A 1920s hippodrome carousel, a large aquarium, and a fishing pier on the west end are among the top sites in the area.
Santa Monica CA is home to the headquarters of many popular entertainment businesses. The city is particularly a hub for video game developers with Activision Blizzard, Riot Games, and many others situated in the region. Universal Music Group, Hulu, Lionsgate Entertainment, Miramax, and Illumination Entertainment are also based out of Santa Monica.
The Santa Monica Track Club and Southern California Aquatics are two prominent sporting organizations in the city. The clubs have been utilized as important training sites for Olympic athletes.
The Santa Monica-Malibu Unified School District serves the region. There are three high schools and three middle schools in the district. The area is also home to Asahi Gakuen, a Japanese-language supplementary school that operates on weekends.
Santa Monica is on an old Tongva reservation site. The Spanish encamped the area in the mid-eighteenth century and eventually given to the Americans as California became a state. The city was incorporated in 1886. Various railroad services helped the region to grow, while the city's Asian community expanded in the early twentieth century.
Santa Monica is west of Culver City and north of Marina Del Rey. The Los Angeles International Airport is a few miles south. The Pacific Coast Highway or Route 1 is found on the coastline with Ocean Avenue not too far off. The Metro light-rail system serves the area through the Expo Line. The city has a population of around 90,000.
Santa Monica has become a popular tourist site over the years thanks to its pleasant climate. Conditions are typically from 70 to 80 degrees Fahrenheit throughout the year.
Tired of unreliable lawn services?
So are we... See how it works
Recent lawns mowed in Santa Monica, CA
by GreenPal's community of lawn care pros
Save Time, Save Money,
Book a great local lawn service now with GreenPal.