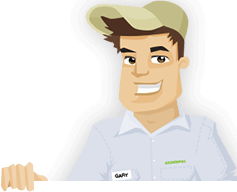 Needing your Lawn Cut?
Get Competitive pricing without the hassle
Book lawn mowing by a pro in Van Nuys
Order lawn mowing now without calling around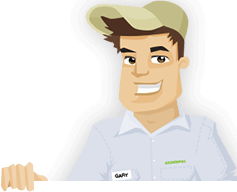 Needing your Lawn Cut?
Get Competitive pricing without the hassle
Book lawn mowing by a pro in Van Nuys
Order lawn mowing now without calling around
Local lawn mowing services in Van Nuys California
compete for your lawn

Here are Best Lawn Care Services in Van Nuys, CA as of Sep, 2019
Here are a few 5 Star Ratings from GreenPal users
Edwardo Navares
Lawn Mowing in Van Nuys CA
I needed help with restoring my lawn during an extensive renovation project at my home in the Valley Glen area. Fieldmaxx helped me with maintaining my yard throughout the task. They assisted me with aerating and seeding my lawn and with ensuring the grass clippings were cleaned off after each grass cutting routine. The team did well with mowing the lawn around my new in-ground pool space without dirtying up the water. The team has also helped me with keeping my newly installed landscape looking consistent without the area becoming too worn or getting lots of weeds all around.
Juanita Alvarez
Lawn Service in Van Nuys CA
It takes so long for me to travel on I-405 from my home on Haynes Street to my job in Glendale that I don't have much time to mow my lawn and take care of all that other stuff on my property. Craftscape Creations helps take care of all the lawn cutting needs and landscape maintenance support for me. The team does well with clearing out the weeds and other growths around my space. Their effortless and carefully planned work always gives me the help I deserve for making my lawn look attractive. Now I can focus on my work and other stuff in my life without worrying about the quality of my yard.
Charles James
Lawn Mow in Van Nuys CA
My work at Valerio Street Elementary School is very complicated. I have to not only take care of bringing my kids to the school, but I also have to work on keeping records of all the students. The complex nature of my job makes it so I often forget about mowing my lawn and caring for my yard. But AGS Gardens does well with mowing my lawn every month and removing weeds among other things. I have a monthly contract with them, and the team always lets me know when they're coming to my space. They give me detailed reports on what they have done for my lawn as well.
Wayne Harris
Grass Cut in Van Nuys CA
I operate an apartment building off of Fulton Avenue, and my space often becomes crowded from the trees and shrubs in my area growing a little too much. Tony's Gardening does well with providing me with the landscape maintenance services I demand. The team is constructive in identifying how well these growths are coming along. They also offer monthly lawn mowing support. The lawn services that they provide are detailed and work well for all the buildings I operate in my complex. They also ensure that they take care of their lawn services in moments without worrying about bothering the people living here.
Not in Van Nuys, CA?
Here are GreenPal's lawn service areas
Lawn Mowing Cost Calculator
Find out the average cost for Lawn Care Services In Van Nuys CA
Life in Van Nuys CA is busy in many ways. People spend extensive amounts of time commuting to their jobs from the city. Others might be busy with sending their kids off to the Van Nuys High School or Robert Fulton College Prep School among others. Some may also be thinking about their flights at the Van Nuys Airport.
The things people need to take care of in their daily lives in Van Nuys can be complicated. The good news is that there are plenty of excellent lawn care services in Van Nuys CA that can help you with mowing your lawn, grooming your landscape, and many other tasks that you might not have the time for. Best of all, you can find these lawn services through GreenPal.
The GreenPal app will help you find the right lawn mowing and maintenance teams in the Van Nuys area. We offer a full approach to finding the right professionals that you can trust. The services we provide will help you see that anything you want to work with is handled the right way and that your lawn will look its best.
You can start by listing information on where in the Van Nuys area you are located. You can list your address in the Oasis or Hayvenhurst region among other spots in the city. After that, you'll find information on lawn cutting teams located near your space.
You will get access to information on various lawn care teams based on how much they charge for services, what they have to offer, and how they can come to your space. You will also find various reviews that will provide you with information on the lawn services available for your space. From weed removal in Northridge South to aeration in Encino Flats, you can find many services that will fit the requirements you hold for keeping your lawn looking appealing.
The detailed information you will get out of the GreenPal app entails points on safe and experienced lawn service teams in Van Nuys. Many of these groups are supported by the Van Nuys Chamber of Commerce and various other groups that support such important businesses in Los Angeles County.
The best part of what GreenPal offers is that the service is useful for homeowners in all parts of Van Nuys. From Sunnyslope Square to Fulton Avenue, you can find teams that will come to your space. Besides, your home is vital to not only your life but also to the lawn mowing teams in the region. After all, you need to make the most out of your work if you're going to get your lawn to look beautiful and refreshing.
Look at what the GreenPal app has to offer when you're looking for the best lawn care teams in the Van Nuys CA area. You can trust GreenPal with helping you to find a lawn care provider who understands the specific needs you have for your lawn maintenance demands no matter where in the Van Nuys neighborhood you are located.
About Van Nuys California
Van Nuys is a city in California, United States.
Van Nuys CA is a neighborhood in the San Fernando Valley region of Los Angeles. The neighborhood is one of the most populated parts of the area.
Among the local destinations for people in the city to enjoy include the Plant Shopping Center to the north and Woodley Park to the southwest. The park is home to a cricket field and an archery range. The city is also home to a few Asian supermarkets, including ones on Sherman Way and Sepulveda Boulevard.
The Los Angeles Unified School District has a few public schools in Van Nuys, including the Van Nuys Senior High School. There are also several private schools in the neighborhood, including the Crawford Academy and the St. Elisabeth School.
Van Nuys Airport is located just to the west. The airport is the busiest general aviation airport in the world. The airport is a popular site for medical transport and news media helicopters to take off from and land. Local fire and department services also utilize the area for transport purposes.
Van Nuys CA is located in the northwestern part of Los Angeles. Panorama City is to the north, while Sherman Oaks is to the south. The San Diego Freeway or I-405 is on the western end of the city. The Hollywood Freeway or Route 170 is to the east and is a little further out of the city limits in the Valley Glen neighborhood.
Van Nuys has a population of about 135,000 people. The median age for residents in the city is around 28, which is young in comparison with many other spots in Los Angeles. About 60 percent of the people living in Van Nuys are of Hispanic descent. Nearly half the residents are from countries other than the United States, including Mexico and El Salvador.
Van Nuys CA was formed in 1911 shortly after a large home development company purchased 48,000 acres of land from the Farming and Milling Company. The neighborhood is named after Isaac Newton Van Nuys, one of the local developers. The city grew following the 1915 establishment of the Los Angeles Aqueduct. The Art Deco city hall that serves many functions in the area was established in 1932.
Tired of unreliable lawn services?
So are we... See how it works
Recent lawns mowed in Van Nuys, CA
by GreenPal's community of lawn care pros
Save Time, Save Money,
Book a great local lawn service now with GreenPal.