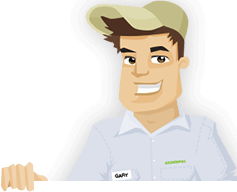 Needing your Lawn Cut?
Get Competitive pricing without the hassle
Book lawn mowing by a pro in Glendale
Order lawn mowing now without calling around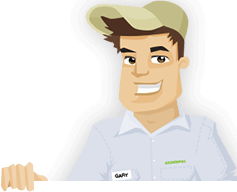 Needing your Lawn Cut?
Get Competitive pricing without the hassle
Book lawn mowing by a pro in Glendale
Order lawn mowing now without calling around
Local lawn mowing services in Glendale Arizona
compete for your lawn

Here are Best Lawn Care Services in Glendale, AZ as of Sep, 2019
Here are a few 5 Star Ratings from GreenPal users
Araceli Vargas
Lawn Mow in Glendale AZ
A lot of trustworthy men and women here on GreenPal. Gerry was one of the few who reached out within minutes of putting in the order on the site, we were talking for a good three days before I decided on him. As far as affordable landscapers in Gilbert that is pretty impressive, I have yet to find a decent lawn care service in Manzanita Manor that would tolerate all my questions. We work again with him next week, so we'll see how it goes a second time.
Monica Porter
Lawn Maintenance in Glendale AZ
I am very pleased with the work done by Raul and his team. They showed good business practice and were friendly throughout the process. I came home one day to find the landscapers in Gilbert playing with my dog before they left, so that was cute to see. I was lucky enough to find him in Rossmore Village but was more than happy to sign up for GreenPal when he told me about his prices through the app. Will be doing business again soon with bigger projects.
Jesse Enzer
Lawn Service in Glendale AZ
If I had to describe the work done on my yard with a cliche, it would be this: like clockwork. From the start of the process on GreenPal I figured they would be good to work with, you could tell that they knew their stuff. It was better to higher a local lawn mower in Gilbert than a corporation because of how dry it gets here, but nope, they proved themselves beyond my expectations. My Encanto Village neighbors are asking for his number too, so you can bet they are going to be getting business in the coming weeks.
Judith Allen
Lawn Service in Glendale AZ
First off I want to start this review off by saying I was only looking for a one time cheap lawn mowing in Alhambra for my business. The bushes were drying up and the grass was not looking good at all. The palm trees were dying and I needed help desperately. Gerry was the guy I hired through GreenPal, but he saved me so much more. Turns out my drip system wasn't turning off when I told it to, so who knows how much money I could have lost without his help. I don't know how he figured what was happening, but it was insanity. Thanks to him we have a good looking front of store and no money literally going down the drain.
Not in Glendale, AZ?
Here are GreenPal's lawn service areas
Lawn Mowing Cost Calculator
Find out the average cost for Lawn Care Services In Glendale AZ
Welcome to GreenPal, the internet's premiere choice in help with contracting local lawn care in Glendale, Arizona. You have stumbled upon a service that allows you to meet, explore, and contract the best your community has to offer. Just as Uber and Lyft connect you to nearby drivers for your transportation needs, GreenPal helps you get in touch with local lawn care services in Glendale that will fit any type of job you may need.
From general yard maintenance to full scale landscape maintenance in Glendale, GreenPal is committed to bringing you the best lawn care in Glendale. You will find here sole proprietors of lawn mowing services, experienced landscapers, and full service maintenance teams that can tackle any job you may have on your yard. What makes GreenPal so interesting is the fact that their system automatically ranks and reviews these companies based on their performance. Since 2013, GreenPal has been categorizing these local lawn care services in Gilbert to make sure you are getting the best bang for your buck. No more scratching through the search results to find the best deal, because GreenPal has already listed everything you need to know on their website.
Glendale alone has been fast growing on GreenPal. In this area alone, you can find local results for affordable yard maintenance in Glendale in neighborhoods such as Cactus Wren, Fairwood, Apollo, And Butler. When you sign up for GreenPal, you will have access to every single one.
What has been the key to GreenPal's success has not been their commitment to better lawn maintenance in Glendale, although that has also been a huge help. It has been their commitment to finding the best companies to compete for your business. Every local lawn mower in Glendale would love to be on GreenPal because it brings the market to them, instead of the other way around. This requires close vetting of the cheap lawn maintenance in Glendale that come in, but it is all worth it when they have zero complaints about the work these companies are performing. Signing up for GreenPal is easy and free, and you can start looking at all the great options for affordable landscaping in Glendale the minute you sign up, so try it today!
About Glendale Arizona
Glendale is a city in Arizona, United States.
Maricopa is home to several of Phoenix's suburbs, including Peoria, Gilbert, and Glendale, Arizona. The city that is estimated to be about 226 thousand people is northwest from Downtown Phoenix, almost fourteen kilometers away (nine miles). The city resides in Maricopa County in the central portion of the county. As far as government goes, at the writing of this article the city government was Jerry Weiers.
In the late 1800s the area that is now Glendale was nothing but barren desert from the Sonoran Desert. There were few opportunities for settlement at this time, not for settlers nor businessmen alike. The lack of water or sources of water, nor an opportunity for transport by river (airplanes were nonexistent at this time) so even housing profitable housing developments was hard pressed until indoor plumbing was invented.
William John Murphy, a local from New Hartford in New York Resided in nearby Flagstaff at the time. He was charged with building a forty mile long canal that would be Arizona Canal. The original plans were to have it run from Granite Reef to New River for the Arizona Canal Company, a company that is well known in the Arizona area, mostly for building the canal. The plans for the canal were not pushed through until later that year, burt even then the canal would not be completed until eighty years after, in 1885. The plan was to take the water from a nearby river (New River) and take it down to the area of Flagstaff. The plans were so successful that the area was able to get water for necessary activities, but also the surrounding areas where settlers were beginning to spread out water as well. As territory over water grew, Gilbert, Peoria and eastern parts of Phoenix were settled and established, along with Glendale.
Tired of unreliable lawn services?
So are we... See how it works
Recent lawns mowed in Glendale, AZ
by GreenPal's community of lawn care pros
Lawn Cut by

C&C Lawn Care

SERVICE REQUESTED:

Lawn Cut in

2 months:

Ordering Lawn Maintenance:

Please mow the side closest to brown house (with the covered outside porch)

Lawn Maintenance by

Sandoval Landscaping

SERVICE REQUESTED:

Yard Mowing in

1 month:

Ordering Lawn Cut:

I am selling the house and will only need the service for as long as the house remains on the market.
Save Time, Save Money,
Book a great local lawn service now with GreenPal.