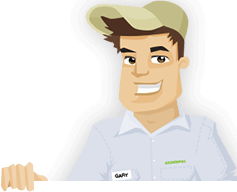 Needing your Lawn Cut?
Get Competitive pricing without the hassle
Book lawn mowing by a pro in Woodland Hills
Order lawn mowing now without calling around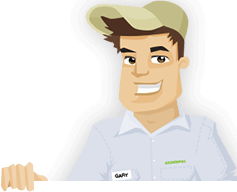 Needing your Lawn Cut?
Get Competitive pricing without the hassle
Book lawn mowing by a pro in Woodland Hills
Order lawn mowing now without calling around
Local lawn mowing services in Woodland Hills California
compete for your lawn

Here are Best Lawn Care Services in Woodland Hills, CA as of Sep, 2019
Here are a few 5 Star Ratings from GreenPal users
Maria Adams
Grass Cut in Woodland Hills CA
I have a lawn around the Girard Tract that has been bearing with lots of unappealing dandelions over the years. I contacted the people at Delta Finest for help with my yard maintenance needs, and they helped me with aerating my lawn and improving upon how well the space can be watered. More importantly, they provided me with a strategy for treating the weeds around my lawn. The team has done well with treating my soil and providing the right applications for keeping my lawn healthy while the dandelions are killed off. The team has done very well with killing off all those unattractive weeds.
Thomas Holden
Lawn Mow in Woodland Hills CA
The Boss does very well with taking care of my lawn. The team members come by every month to help me with mowing my lawn on Alizondo Drive. They also serve me with regular trimming around my landscape. I can head to the tennis courts at the Sisters of St. Louis center and practice my shot while they work on my lawn. The team lets me know when they get to my space by texting me and then sends another message when they are done. They are very punctual and precise in everything they do for keeping my home looking beautiful.
Charles Daniels
Grass Cutting in Woodland Hills CA
Vicious Landscaping was very helpful in giving me the support I needed for mowing my lawn. I don't have much time to mow my lawn between my trips from my Forest Hills home out to Thousand Oaks for work. Vicious Landscaping comes to my home on the weekend once a month to help me with cutting my space. They measure the lawn every time and always use a proper mowing pattern to keep the grass upright. I love how my lawn looks green too, what with them ensuring that my lawn doesn't take in more pressure than what it can handle.
Andrew Thompson
Lawn Care Service in Woodland Hills CA
I asked the people at Fieldmaxx to get out to my property on Walnut Acres so that they could mow my lawn for an open house event. I needed to keep my lawn looking beautiful for all the guests that were going to come over. The team van came by about an hour after I called. The team checked my lawn, treated a weed spot, and trimmed the grass around the walkways so nothing would grow over the space. They were also very helpful in producing a good mowing pattern to ensure my lawn looked fresh. The service helped get people to be more interested in buying my home.
Not in Woodland Hills, CA?
Here are GreenPal's lawn service areas
Lawn Mowing Cost Calculator
Find out the average cost for Lawn Care Services In Woodland Hills CA
Are you looking to find lawn care providers in Woodland Hills CA that you can trust? The good news is that several helpful providers around the area can help you with mowing grass, trimming tight spaces, removing weeds, clearing out pests, cutting bushes, and much more. You don't have to jump from one website to another to find the best providers either. You can use the GreenPal app to help you find the experts that you can trust for your lawn. Our app will help you find the best yard maintenance teams in and around Woodland Hills. You can use the app by entering your address to see details on the nearest teams around you. Do you have a large lawn in Forest Hills? Are you in charge of caring for a commercial space around Warner Center? Let us know in the app so we can find a provider near you who will help you with the lawn care needs that you have. After that, you can reserve an appointment with one of the lawn care providers that you come across. You can get a review of what it would cost for you to utilize someone's services through the app. You can use this data when finding lawn care bids to figure out who offers the most affordable service for your budget. The app also gives you the ability to pay for services online. You can send your money out to the appropriate provider after the team takes care of your yard and landscape maintenance task. You can always ask the service provider if you need extra help as well; the group may let you know about other charges for extra services that you might require for a home in Dumetz Hills or any other space you need help at here in the area. You can find specific price details based on where you are. The cost for services in Poe Avenue may be different from what it costs at Fountain Park, for instance. You can also rest assured that the teams listed on the GreenPal app are real entities that will provide you with the help you require. Our team includes groups that are supported by the Woodland Hills Chamber of Commerce among other entities around the area. Each group will provide you with the attention that you demand for keeping your lawn looking its best. You also have the option to switch between providers if needed. You can use the GreenPal app to move your lawn care contract to a different provider in your area. Don't forget about the reviews offered on the program. You can use the review feature to find information on what other people who have used certain services have to say about what they offer. We at GreenPal want to give you the power to find a lawn care provider that fits your needs in Woodland Hills CA. Check out the program today to see how it can work for you.
About Woodland Hills California
Woodland Hills is a city in California, United States.
Woodland Hills CA is a neighborhood located about 30 miles northwest of downtown Los Angeles and around 15 miles east of Thousand Oaks. The neighborhood is in the San Fernando Valley and is situated near the Santa Monica Mountains. The Los Angeles Unified School District covers students in the area. There are three high schools in Woodland Hills plus two middle schools and seven elementary schools. There are also various private schools in the area, including the all-boys Crespi Carmelite Catholic High School and the all-girls Louisville Catholic High School. Pierce College is located around the northern part of the city. The community college has a botanical garden, a football stadium, and a large library. The city is home to various trails and paths that lead up to the Santa Monica Mountains. The Woodland Hills Country Club is located not far from the mountains. The Warner Center Park is around the northern end of the city and includes various play spaces for children.
Ventura Freeway or US Route 101 goes through the middle part of Woodland Hills. Topanga Canyon Boulevard or Route 27 is also in the middle part of the city with the road leading to the southern coast and the Deer Lake Highlands to the north. Woodland Hills CA is one of the largest neighborhoods in Los Angeles County with a population of about 60,000. The median age in the city is around 40 years, thus meaning that Woodland Hills has one of the oldest populations in the area. The region is noted for being one of the hottest areas in the county. Woodland Hills is known to have temperatures that can reach 95 degrees Fahrenheit during the summer months. A temperature of 119 degrees was recorded in the city in 2006. This is the hottest temperature to have ever been recorded in Los Angeles County. Woodland Hills CA was first settled by Europeans in the late eighteenth century. The area was home to a few Spanish missions and was eventually transferred to Americans in the mid-nineteenth century. The town was incorporated in 1922 and grew thanks to the extensive tree planting projects from Victor Girard Kleinberger.
Tired of unreliable lawn services?
So are we... See how it works
Recent lawns mowed in Woodland Hills, CA
by GreenPal's community of lawn care pros
Save Time, Save Money,
Book a great local lawn service now with GreenPal.