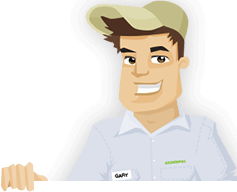 Needing your Lawn Cut?
Get Competitive pricing without the hassle
Book lawn mowing by a pro in Glendale
Order lawn mowing now without calling around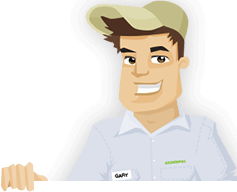 Needing your Lawn Cut?
Get Competitive pricing without the hassle
Book lawn mowing by a pro in Glendale
Order lawn mowing now without calling around
Local lawn mowing services in Glendale California
compete for your lawn

Here are Best Lawn Care Services in Glendale, CA as of Sep, 2019
Here are a few 5 Star Ratings from GreenPal users
Arman Dalyven
Lawn Care in Glendale CA
The trees at my Citrus Grove lawn have been growing too fast over the years and have crowded over my part of Wilson Avenue for years. I needed help with keeping those trees from falling over, so I contacted Optimal Landscape for help. The team did very well with trimming the tree and keeping everything even so my trees wouldn't fall over. They were prompt in their services and also cleaned up after they finished. My home is much easier for people to see on the side of the road now, what with the trees not crowding up like they used to.
Mariam Wallas
Yard Mowing in Glendale CA
One of my favorite things about what Two Dudes can do for my home in Riverside Rancho is that they can help me with my lawn even when I'm out at work. I let them know before their monthly appointment with me when I will be out at my job in Bell Canyon. They are very prompt in coming to my property and taking care of the lawn. I am particularly pleased with how clean their work is in that I have yet to see a green stain on my driveway after they get the lawn cut, let alone scratches when trimming the tough to reach spaces.
Seth James
Lawn Cutting in Glendale CA
Bautista Landscape comes to my home in the Somerset area once a month. They do a fantastic job with mowing my lawn as they always get the lawn cut to the right height without hurting my grass bed. I had been trying to mow my lawn on my own for years, and it turns out my grass cutting efforts were failing because I kept trying to cut everything too short. Bautista has helped me with keeping the grass at a reasonable length, not to mention being gentle with the lawn. Now my grass looks green, and nothing is tearing up.
Gor Vilocic
Lawn Care Service in Glendale CA
I have a vast landscape in the back of my yard in Sparr Heights that has been growing weeds from left to right over the years. I talked with Lopez Gardening for help with removing those weeds, and those growths have stopped or become less intense since they have been coming to my space every month. The team has helped me with aerating my lawn and with mowing it at a suitable height each month too. I've noticed that the weeds that used to pop up around my yard aren't growing any further either. My space has become the envy of the neighborhood.
Not in Glendale, CA?
Here are GreenPal's lawn service areas
Lawn Mowing Cost Calculator
Find out the average cost for Lawn Care Services In Glendale CA
We at GreenPal have noticed over the years that there are many types of lawns around the Glendale CA area. We know that people have various significant concerns surrounding their yards, whether it entails weeds growing around Rossmoyne or lawns in Verdugo City not getting enough water.
Several helpful lawn care groups are available to help you with keeping your yard in the Glendale area looking attractive. We at GreenPal can link you up to the best lawn care teams around the city.
We have been helping people in Glendale from Adams Hill to Whiting Woods with finding talented lawn care teams in and around the region. We have listings for several lawn maintenance companies in the region and surrounding areas on our app. You can find a team near you by entering your address to find out who is near you. You can find a group in the hilly region of Brockmont or the flat space of Pelanconi.
Each listing entails a group that has been certified by us at GreenPal to work for you. We thoroughly vet every entity that we list at GreenPal to ensure you'll find someone who you can trust with your lawn. Many of these listings on the GreenPal app include ones from people who are certified through the Glendale Chamber of Commerce. We feel that you should only hire the best teams in the Glendale area if you're going to have someone come out to your yard to get the lawn cut or to remove weeds among other things.
You will find information on the individual groups that you can hire as well. The GreenPal app offers reviews surrounding different lawn care providers in the area. Every review listed comes from an actual person who has uses the GreenPal app for reserving lawn care services. Each review will provide you with details surrounding what's available and what you can make work for your needs.
The best part of what we offer on the app is that you'll get information on the providers listed here based on what you will spend on services. You'll find that the value of grass cutting services in Glendale CA isn't as high as you might think it could be. But you will need to get an estimate based on your property size and location. The value for mowing the lawn in El Miradero may be higher than that of the value of what it costs to get the lawn cut in Oakmont, for instance. But you'll notice that the value isn't too intense when compared with what else is around.
Check out what is on the GreenPal app before you have someone come out to your Glendale lawn to take care of the space. We want you to find a talented team that you can trust through our program. After all, you deserve only the best lawn in the city. We are available to help you find the lawn mowing providers who will make this happen for you.
About Glendale California
Glendale is a city in California, United States.
Glendale California is a city directly north of Los Angeles. Locals know the town as the Jewel City.
Various international businesses have offices in Glendale. Among the firms that have offices here include Nestle, Great West Life, Cigna, and Unum. Nestle has 1,200 employees in Glendale, thus making it one of the largest private employers in the city.
The Glendale Galleria and Americana at Brand shopping centers are favorite places for commerce in Glendale CA. Americana at Brand is noteworthy for offering shops from high-end brands like Barneys New York, David Yurman, XXI Forever, Ray-Ban, and Tiffany. The complex is also home to the world's only Disney Baby store.
The Glendale Unified School District operates multiple schools in the city including the Glendale and Herbert Hoover High Schools. The Chamlian Armenia School is one of the top private schools in the city.
The Forest Lawn Memorial Park and Cemetary take up the southern end of the city. The park is home to several public art pieces, including a giant mosaic of Trumbull's Declaration of Independence. Among the people buried here are Elizabeth Taylor, Lauren Bacall, Walt Disney, Michael Jackson, and Clark Gable.
Glendale is outside of Griffith Park and the Los Angeles Zoo. The two features are outside the southwestern end of the city. Dodger Stadium is to the south of Glendale. Burbank is to the west, while Pasadena is to the east. The Glendale Freeway or Route 2 goes through the middle of the city.
The Verdugo Mountains make up much of Glendale's northern space. The Oakmont, Chevy Chase, and Scholl Canyon golf courses are scattered around the region.
Glendale has a population of about 190,000, thus making it the third-largest city in Los Angeles County. About 65,000 people in Glendale are of Armenian descent, thus making Glendale one of the large Armenian communities in the world outside of Armenia or Russia.
Glendale CA was formed in the late nineteenth century after the descendants of Teodoro Verdugo sold off his land to various developers. The city was incorporated in 1906. The Grand Central Airport in Glendale helped to grow the aviation industry in the early twentieth century and was where Charles Lindbergh departed for his first commercial west-to-east transcontinental flight.
Tired of unreliable lawn services?
So are we... See how it works
Recent lawns mowed in Glendale, CA
by GreenPal's community of lawn care pros
Lawn Service by

C&C Lawn Care

SERVICE REQUESTED:

Lawn Mowing in

2 months:

Ordering Lawn Cutting:

Please mow the side closest to brown house (with the covered outside porch)

Lawn Cutting by

Sandoval Landscaping

SERVICE REQUESTED:

Yard Mowing in

2 months:

Ordering Lawn Cut:

I am selling the house and will only need the service for as long as the house remains on the market.
Save Time, Save Money,
Book a great local lawn service now with GreenPal.