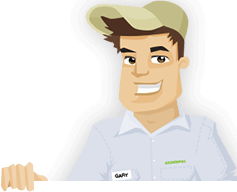 Needing your Lawn Cut?
Get Competitive pricing without the hassle
Book lawn mowing by a pro in Leavenworth
Order lawn mowing now without calling around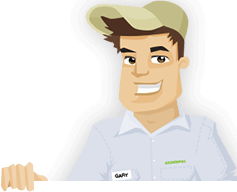 Needing your Lawn Cut?
Get Competitive pricing without the hassle
Book lawn mowing by a pro in Leavenworth
Order lawn mowing now without calling around
Local lawn mowing services in Leavenworth Kansas
compete for your lawn

Here are Best Lawn Care Services in Leavenworth, KS as of Sep, 2019
Here are a few 5 Star Ratings from GreenPal users
Miguel Caballero
Grass Cut in Leavenworth KS
Options options options. That's easily the best part about having an app like this. I don't need it all the time, but during the summer when I wanted nothing to do with my lawn I downloaded it again and went to work. By the end of the week I had four local lawn mowing prices in Leavenworth, all of them within a few miles of Xavier. Let me tell you, the sheer speed of this service means a lot, you would not believe how frustrating it is to gather all the info yourself. If anything at all GreenPal is good for is finding you cheap lawn care in Leavenworth. I don't know how it is for the rest of Kansas City, but I got a good deal on mine.
Teri Bailey
Yard Cutting in Leavenworth KS
Scott and his team whipped our yard into shape! We called them early March that we were selling our house in May, and they handled it like pros. It wasn't in bad shape, it was just too much work for us considering everything else we had to do. We had to pay a little extra of course because our yard is a third of an acre, but that was nothing compared to the work they put in. The work speaks for itself, but I can say that someone in our neighborhood got in touch with them and hired them to clean up the Church of the Nazarene. If that doesn't tell you that they're the best landscaper in Leavenworth I don't know what to tell you.
Richard Kegan
Lawn Cut in Leavenworth KS
The app works well on my end, but I don't know how it works for some of these local lawn mowing services in Leavenworth. I sent a message to one company and got an estimate from them, but then it was like two weeks of radio silence. I sent them another message and they flipped out, apologized and got to my lawn within the next few days. I don't know if it was a server error or what, but I'm glad they actually cared about making it right. I don't like messing with cheap lawn care in Leavenworth, but the men I've hired so far from Edgewood have done me right.
Sandra Burt
Lawn Care in Leavenworth KS
I just didn't want to deal with the separate emailing and calling, that's the only reason why I joined GreenPal. It was a good decision after all, but let me tell you I'm glad to not have to do anything to find the best deals in lawn care in Leavenworth. Well, actually I should be thanking Michael and his crew, they were trimming the bushes at Kensington Villas where I happen to run by, and I asked them after getting DENIED again calling another company, they told me about GreenPal and I found them right away. They were on my lawn by the end of the week and that was that. Totally amazed that an app like this exists.
Not in Leavenworth, KS?
Here are GreenPal's lawn service areas
Lawn Mowing Cost Calculator
Find out the average cost for Lawn Care Services In Leavenworth KS
Whether you are dead in the center of Kansas City or out in Leavenworth, you have more options than you would believe for lawn care. Even more specific than the Leavenworth area, GreenPal can find you the closest, cheapest results for local lawn care in Leavenworth in every neighborhood.
Kansas City is fortunate to have an active community of landscapers and maintenance men. Our team has been able to reach out to lawn mowers in Wellington-Woods, Whispering Hills, and 175th street. As far as Leavenworth goes, there are three results closeby in Highlandcrest!
GreenPal has come to change the way we think about contracting reliable lawn care in Leavenworth. For homeowners, the task can be time-consuming. Looking up numbers in phone book or sorting through the only results for their area in Google is just the tip of the iceberg. Putting together a cohesive chart for the best deals you can get is just as difficult, but GreenPal has taken care of all that and more with our website service.
When you sign up for GreenPal, you let us know what part of the United States you reside in. After some basic information (no credit card required!) GreenPal can calculate the average price of a lawn mowing in Leavenworth just using Google Maps! After that, it's just a matter of sitting back and watching the free quotes come in. When you schedule for a lawn mowing appointment, reliable landscapers in Leavenworth reach out to you through GreenPal with their best offer. From there it's just your choice to choose the best lawn care in Leavenworth for you!
About Leavenworth Kansas
Leavenworth is a city in Kansas, United States.
Leavenworth stands as the largest city of Leavenworth County, Kansas. It acts as the county seat of the area as well, with a population of thirty thousand. It sits on the west bank of the Mississippi River, just over twenty-five miles northwest of Kansas City, Missouri. Within the state of Kansas, Leavenworth lies in the northeastern part of the state, bordering Missouri. Within Leavenworth County, it again lies in the most northeastern part of the county, where it connects and is counted alongside the Kansas City metro area.
The city of Leavenworth takes up a total area of just over twenty-four square miles, of which is 24.04 square miles of land. Only a small swath of land is water, the small bit of the Mississippi River that touches the city. With an elevation of just 840 feet above sea level, Leavenworth is considered to be part of the Dissected Till Plains region of North America's Central Lowlands. It is twenty-five miles northwest of downtown Kansas City, 145 miles southeast of Omaha, and 165 miles northeast of Wichita, Kansas.
It was founded in 1854 and was the first incorporated territory of Kansas. Fort Leavenworth was established just north of where the settlement resided, and took its name because of it. Before the dawn of the Civil War, the city was popular for many refugee slaves looking to escape the then slave-state of Kansas and into the free state of Missouri. Because of this, Leavenworth was a hotbed of debate and argument for anti- and pro-slavery politics, as those for slavery were upset that their "property" was being lost to the northern states. Eventuallly, the Leavenworth Constitution of Kansas was adopted, but it was amended four times as it finally recognized freed blacks as citizens. The process was so long and arduous that physical fights often erupted in the meeting halls as the meeting times dragged on into the late afternoon.
Tired of unreliable lawn services?
So are we... See how it works
Recent lawns mowed in Leavenworth, KS
by GreenPal's community of lawn care pros
Save Time, Save Money,
Book a great local lawn service now with GreenPal.