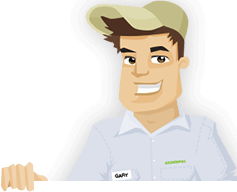 Needing your Lawn Cut?
Get Competitive pricing without the hassle
Book lawn mowing by a pro in Sun City
Order lawn mowing now without calling around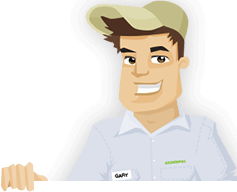 Needing your Lawn Cut?
Get Competitive pricing without the hassle
Book lawn mowing by a pro in Sun City
Order lawn mowing now without calling around
Local lawn mowing services in Sun City Arizona
compete for your lawn

Here are Best Lawn Care Services in Sun City, AZ as of Oct, 2019
Here are a few 5 Star Ratings from GreenPal users
Roberto Talley
Yard Cutting in Sun City AZ
I have been asking Desert Green to care for my lawn near the Sun City Country Club every few weeks while I got to the driving range to practice my swing. I can focus on my golf instead of having to worry about grass cutting thanks to Desert Green. The team does very well with trimming the spaces near my landscape and driveway too. They don't scratch anything up, nor do I see any green stains around those hardscape spots after they are finished. The grass looks even and green to where it could fit in at the country club.
Jessica Santiago
Lawn Maintenance in Sun City AZ
My lawn in the Sun City Manor area was installed just last year. I was worried when I noticed a few spots of grass dying off around the place, so I asked El Dorado to help look into the concern. They identified some issues with how well the lawn was taking in water and aerated the space. They also reviewed my yard's drainage system and resolved some of the blockages around the place. The team was amiable and gave me regular updates on how well they were caring for my home. My lawn looks beautiful and now stands out from all the others in the neighborhood thanks to their hard work.
Jessica Mendez
Grass Cut in Sun City AZ
I reached the people at Jake's Clippings to ask for help with mowing my lawn on Country Club Drive so my place could fit in a little more with the golf hole that lines my backyard. Jake was very courteous and explained every step of the process to me as he went along. I never imagined that so much effort would go into lawn mowing. He ensured that he and the rest of his team were capable of keeping the place looking even while keeping the space cleaned off after they finished. The full approach they put into mowing my lawn is something that I genuinely appreciate.
Louis Sanders
Lawn Cutting in Sun City AZ
The people at Ace Lawn Maintenance were very courteous in getting to my home in the Vista North area on time. They let me know what needed to be done for my place and how well my lawn could look when they are finished. I appreciate that they were able to mow my lawn and trim the bushes all around. They also cleaned up after they finished. I love that the team is so thorough and specific with caring for my yard. I don't have to worry about spending too much money on their services either, which is a great plus for me.
Not in Sun City, AZ?
Here are GreenPal's lawn service areas
Lawn Mowing Cost Calculator
Find out the average cost for Lawn Care Services In Sun City AZ
What have you considered for your lawn care needs in Sun City AZ needs? You might have a lawn in Brook Hollow that features quite a bit of grass growing around the place. Perhaps you have a hardscape on Balboa Drive that has more trees and bushes than it does have grass. The features around your place can vary, but the spot needs to be cared for consistently and with enough care from a team that knows that you require help.
Regardless of what the concern may be, you can find lawn services throughout Sun City AZ to help you with your yard care requirements. The GreenPal app is here to help you with finding the right teams.
You can get information on yard service providers through the GreenPal app in moments. You only need to enter in your email address to get information on the yard maintenance teams located near you. You can find help through the app whether you're on Boswell Boulevard or Coggins Drive.
The groups listed here on the app include many from Peoria, Surprise, and other prominent cities located around Sun City. The reach that you'll get from these groups is worth noting. The teams listed on the GreenPal app will help you with your lawn regardless of which of the four circles you live on among other places.
These entities on the app work with organizations such as the Peoria and Surprise Chambers of Commerce. You will only work with talented teams that understand the many things that your property requires. We know that you don't want to trust your yard to any ordinary group, which is why GreenPal only lists details on the top-rated teams in the area. You can even learn more about these lawn care providers by checking on their descriptions in the app and the reviews that real customers have left. The exact content included here ensures you'll make more out of the yard space you've got.
You can also find details on how much it might cost for services when you use the GreenPal app. You can see details on what it might cost to hire a lawn mowing team in your space. The data includes details on what you would spend based on your location, the size of your yard, and other critical factors. You will discover when using the GreenPal app that it doesn't cost as much to hire lawn mowing providers as you might expect, but you have the option to compare providers to figure out which entity fits your budget the best.
You should continue enjoying the fun experiences surrounding life in Sun City AZ without worrying about finding a good grass cutting team. You can use the GreenPal app to find the best lawn mowing providers in the area alongside others that can help you with your landscapes. Download the GreenPal app today to learn more about what's available where you are and how you can get the lawn support you need.
About Sun City Arizona
Sun City is a city in Arizona, United States.
Sun City AZ is an unincorporated community in the Phoenix area. The community is popular among retirees and snowbirds alike.
There are eight golf courses in Sun City AZ. These courses include the Willow Creek course to the north and the Sun City Country Club to the south. The courses are around the large residential neighborhoods scattered around Sun City. Many of these courses also have driving ranges.
Most of the commercial activity that takes place in Sun City is on Grand Avenue. The Grand Avenue Shopping Center is a popular site for shopping and dining in the city. There are also some other commercial sites up north on Bell Road.
The city is not too far from the Arrowhead Town Center shopping complex and the Peoria Sports Complex. These two places can be accessed from Sun City by taking Bell Road to the east.
A few commercial parks can be found around the northeastern part of Sun City. The Arrowhead Business Park and the Bell Freeway Commerce Park are both sites home to various business groups as well as some popular car dealerships and outlet stores for people to peruse.
Sun City AZ opened in 1960 as a retirement community. Real estate mogul Del E. Webb built Sun City as his first significant community. The place was built on the site of Marinette, an old ghost town that was once popular for crop development.
The city is direct to the west of Peoria and is easy of Surprise and El Mirage. The Agua Fria River appears on the western end, while the New River is to the east. Grand Avenue or US Route 60 goes through the middle and links people to Phoenix and Glendale to the east.
Sun City AZ has a population of about 38,000. It is estimated that about 80 percent of the people living in Sun City are at least 65 years of age.
The streets of Sun City feature four distinct pinwheel patterns. The four patterns around the city are in the northern half of the city.
Tired of unreliable lawn services?
So are we... See how it works
Recent lawns mowed in Sun City, AZ
by GreenPal's community of lawn care pros
Save Time, Save Money,
Book a great local lawn service now with GreenPal.