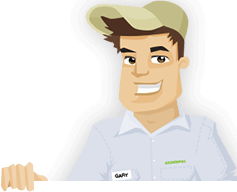 Needing your Lawn Cut?
Get Competitive pricing without the hassle
Book lawn mowing by a pro in Fort Pierce
Order lawn mowing now without calling around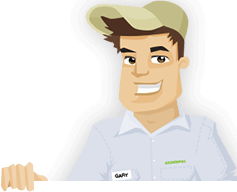 Needing your Lawn Cut?
Get Competitive pricing without the hassle
Book lawn mowing by a pro in Fort Pierce
Order lawn mowing now without calling around
Local lawn mowing services in Fort Pierce Florida
compete for your lawn

Here are Best Lawn Care Services in Fort Pierce, FL as of Sep, 2019
Here are a few 5 Star Ratings from GreenPal users
Brianna Rodriguero
Grass Cutting in Fort Pierce FL
My lawn at my Taylor Creek home has experienced far too much fatigue over the years from all the rain that comes along. I talked with AB&T to ask for help with getting my lawn watered and aerated so the space would look a little healthier. The team did very well with mowing my space and with ensuring my lawn was seeded well. Their aeration service was particularly useful for my area. I also love how the team was able to loosen up the soil well so my space would not flood from all that rain that comes along the coastline every year.
Gary Thomas
Yard Mowing in Fort Pierce FL
It usually takes a while for me to get my lawn in the White City area cut, especially since my yard is very long in the back area. I never have the time to mow my lawn, what with me having to travel to Port St. Lucie every day for work. But I contacted Titan for help with helping me to get the lawn cut, and they were very supportive. I've been reaching them every month for regular cutting services. They do very well with mowing grass, cleaning up the space, and ensuring everything is trimmed with the best possible pattern. Titan is a real time-saver for me.
Peter Gaskin
Grass Cut in Fort Pierce FL
My home not far from the Gator Trace golf course had some weed issues that were keeping my lawn from looking as attractive as the space should be. But Ritsick Landscaping has assisted me with taking care of my yard and killing off those weeds. I love how the team has helped me with mowing my lawn and with clearing out old weeds without problems. I love how Ritsick comes by every month to help me with taking care of my space. The work that I put in is always worthwhile and has been doing well for my general needs.
Darlene Williams
Lawn Mow in Fort Pierce FL
My home off of Delaware Avenue has several tall trees that often get in the way of my property, especially along the solar panels on my roof. But Evans Lawn Service has done well over the years with keeping those trees under control. They help me with the regular trimming process and with cleaning up after the excess growths are cleaned out. I also love how the team provides a full aeration and weeding service for my lawn to keep the space looking healthy. I've got the greenest grass on the street thanks to what they do for my area.
Not in Fort Pierce, FL?
Here are GreenPal's lawn service areas
Lawn Mowing Cost Calculator
Find out the average cost for Lawn Care Services In Fort Pierce FL
Fort Pierce FL may be a beautiful place to live and work, but not everything is easy for people in the area to take care of. This point can be said about lawn care efforts. Not all people in the Fort Pierce area know about the right ways for mowing grass or taking care of many yard and landscape functions. Fortunately, you can find various lawn care providers around the Fort Pierce area who are available to assist you with your space. You can talk with us at GreenPal to find people who can assist you with anything surrounding your lawn.
You can use the GreenPal app to find details on quality lawn care teams throughout the Fort Pierce area. We will help you find a talented lawn care team where you are. These include teams around any space from a Gator Trace lawn near a golf course to a smaller property on Sunrise Terrace.
You can also review what's on the GreenPal app if you need to find someone who can take care of apartment complexes or commercial properties. Lawns like the ones around the Treasure Cay area may be appealing, but they can be tough to maintain due to how humid the air can be around the space. Meanwhile, the lawns around the smaller complexes on Juanita Avenue can be hard to drain. The good news is that there are many lawn maintenance teams in Fort Pierce that understand the ins and outs of your lawn. You can use the GreenPal to find all of these teams and much more.
The process for finding the best lawn care teams in Fort Pierce FL will not take long either. You can download the GreenPal app and enter in your address to find details on what lawn services are near you. Enter in Seminole Road, and you'll see details on lawn services that include the Seminole Road area in their coverage maps. You can get quality help even if you're in a space like that or another part of the outskirts of Fort Pierce.
You can also review information on each of the lawn service providers listed on the GreenPal app. You'll find that each of these lawn maintenance teams is certified to work well for your needs. These include groups that are listed on the St. Lucie County Chamber of Commerce directory. We want to ensure you're only working with yard maintenance teams that have the equipment, workers, and knowledge needed to make your lawn look its best.
You'll even get an approximate estimate for what services would cost for your home. You'll be surprised over how much services cost in Fort Pierce. That is, those services are nowhere near as expensive as you'd assume they would be.
The outstanding work that we put in here at GreenPal will help you with finding a quality lawn maintenance team you will love. Download the GreenPal app today to find someone who you can trust when it comes to your lawn care demands.
About Fort Pierce Florida
Fort Pierce is a city in Florida, United States.
Fort Pierce FL is located in the eastern central part of St. Lucie County. The city is known by its locals as Sunrise City.
The Fort Pierce Harbor is a critical space in the city that brings in about 350,000 tons of goods every year. The harbor takes in various citrus imports while also supporting cement and aragonite exports for use around the world.
Indian River State College is in the central part of the city. The school is a community college. Other schools around the city include the Fort Pierce Central and Westwood High Schools plus the advanced placement school Lincoln Park Academy.
The Navy UDT-SEAL Museum is on the northeastern end of Fort Pierce. The museum is home to many exhibits and memorials dedicated to Naval Underwater Demolition Teams and Sea, Air, and Land or SEAL teams. Fort Pierce is the original home of the Navy SEALs.
Various additional museums and research centers can be found around Fort Pierce FL. The Heathcote Botanical Gardens is home to diverse plant habitats. The A.E. Backus Museum and Gallery is home to various works of art from the Florida landscape painter of the same name. The Harbor Branch Oceanographic Institute is on the shores of the city and is operated by Florida Atlantic University.
Fort Pierce FL dates back to 1838 when a United States Army post was built in the area during the Second Seminole War. The city was named for Benjamin Kendrick Pierce, an Army officer and brother of President Franklin Pierce.
Fort Pierce is directly north of Port St. Lucie and south of Vero Beach. US Route 1 goes through the eastern end of the city, while I-95 is on the western part. The city has a population of approximately 40,000.
The weather in Fort Pierce can be humid and will often entail highs of up to 100 degrees Fahrenheit during the summer. Conditions can go down to 55 in the winter, although conditions rarely go below freezing. Fort Pierce also experiences a high amount of precipitation throughout the year, earning about 54 inches of rain per year. Most of the rainfall occurs during hurricane season.
Tired of unreliable lawn services?
So are we... See how it works
Recent lawns mowed in Fort Pierce, FL
by GreenPal's community of lawn care pros
Lawn Service by

A Plus Lawns

SERVICE REQUESTED:

Lawn Mowing Service in

1 month:

Ordering Lawn Care Service:

lawn not cut in over month or more, need both front & back , if it goes well probably once a month
Save Time, Save Money,
Book a great local lawn service now with GreenPal.