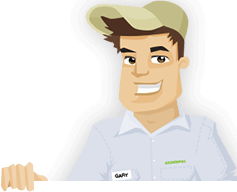 Needing your Lawn Cut?
Get Competitive pricing without the hassle
Book lawn mowing by a pro in Port St. Lucie
Order lawn mowing now without calling around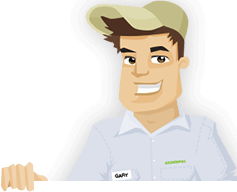 Needing your Lawn Cut?
Get Competitive pricing without the hassle
Book lawn mowing by a pro in Port St. Lucie
Order lawn mowing now without calling around
Local lawn mowing services in Port St. Lucie Florida
compete for your lawn

Here are Best Lawn Care Services in Port St. Lucie, FL as of Sep, 2019
Here are a few 5 Star Ratings from GreenPal users
Brooke Cairns
Lawn Service in Port St. Lucie FL
I called K&A Landscaping for help with mowing my lawn on Southwest Tulip Boulevard recently. I let the team know about the shrubs and plants that I have around my front yard and that I've struggled over the years to trim those spaces well enough without hurting anything. Fortunately, the team at K&A helped me with mowing the lawn and cutting the grass surrounding those trees and other spots. They also talked with me about their landscape trimming services to help my shrubs look even. I agreed to their service, and they helped with making the bushes look attractive again.
Jared Crain
Lawn Cut in Port St. Lucie FL
It takes a while for me to travel from my home on Southeast Ray Avenue to the store I work at off of US-1. But the team at Eller's Lawn Care is okay with this, as they can come to my property at a time I ask them to arrive. The team always comes to my space when I ask them even if I am at work. They mow my lawn and aerate the surface during the appropriate times of the year. I appreciate the hard work that the people at Eller's offer for me so I can enjoy the beautiful green grass at my space.
Tommy Randall
Grass Cut in Port St. Lucie FL
My backyard had been dealing with some problems with how well the grass could grow after I got a new pool and indoor enclosure installed on the back of my space on Merchant Lane. I asked Mike's Lawn Mowing to help me with figuring out why my grass wasn't growing anymore. They found that my soil had become impacted after I had installed that enclosure. They helped me with loosening the soil and aerating the spot while also adding more grass seed in the space. The team was very helpful in ensuring that my lawn would look natural and attractive again. Today I've got a beautiful green lawn to look at while I relax in my climate-controlled pool enclosure.
Jorge Banuelos
Lawn Maintenance in Port St. Lucie FL
The lawn outside my business on SW Gatlin Boulevard had experienced some brown patches recently. I was worried that those spots would turn people off from entering my business. But the people at Pierre Island were very courteous in helping me figure out the issue. They provided a full weed treatment and aerated the surface to allow the soil to let water move through. They were instrumental in helping me to clean out my lawn and to help me with the watering process. The grass outside my business looks clean and green again, and people aren't afraid to stop over either.
Not in Port St. Lucie, FL?
Here are GreenPal's lawn service areas
Lawn Mowing Cost Calculator
Find out the average cost for Lawn Care Services In Port St. Lucie FL
Are you trying to find a team in the Port St. Lucie FL area who can come to your property and help you with your lawn care needs? You might have a Penrose Avenue home that has lots of trees around the space that are growing far too much. You could also have a lawn on Jaslo Avenue that features plenty of curves from several plants, shrubs, and other growths spreading out around your surface.
You can use the GreenPal app to hire someone to come to your property to help you with your specific lawn care needs in the PSL area. We will help you find the right lawn mowing providers that will serve your property.
You need to ensure that you've got the right team on hand for when you need help with mowing grass or any landscape maintenance point relating to your trees or other features on your property. The great news is that we at GreenPal ensure you'll only find information on the best lawn services in the city. These include groups that are certified by the St. Lucie County Chamber of Commerce.
We offer a simplified approach to helping you find the best companies in the Port St. Lucie Florida area who can help you. You can add details on where you are located when you use the GreenPal app. For instance, you could list that are in the King's Isle neighborhood or that you are on a specific road in the region like NW Bethany Drive. You'll then get information on who's available to help you with your lawn maintenance services in the King's Isle region.
You will get details on each lawn care team in the area through the app. You can find points on what each team has to offer, not to mention a background of each group available for your needs.
Reviews of each lawn care team can also be found on the app. You'll get reports from real people who have hired these yard services through the GreenPal program. These reviews may provide you with some intriguing details that you might not have expected.
You can use the GreenPal app to hire people for any property you have. You can also use our app to find someone to serve an apartment complex like at the Cascades at SLW area or the Villas of Village Green among other sites.
You can also pay for services through the GreenPal app if you wish. You can contact each team directly for billing information if you prefer. Whatever you choose, you'll get an approximate estimate of what you would expect to spend on services.
You'll love how well the lawn care services you hire through the GreenPal app will assist you with ensuring your yard is treated right. Download the GreenPal app now to find details on qualified lawn care teams that will help you with making your lawn in the area look outstanding so you will have the best yard on your road.
About Port St. Lucie Florida
Port St. Lucie is a city in Florida, United States.
Port St. Lucie, Florida is the largest city in St. Lucie County. The city is on the southern part of the county and is south of Fort Pierce and north of Palm City.
The weather in Port St. Lucie is humid throughout the year with conditions in the summer often reaching 90 to 95 degrees Fahrenheit. Temperatures can get as low as 50 in the winter. The area can be impacted by tropical systems, as it was hit by Hurricanes Frances and Jeanne in 2004 and Hurricane Wilma in 2005.
Various baseball activities are held throughout the year at First Data Field in Port St. Lucie. The ballpark hosts spring training activities in the late winter and minor league baseball games during the spring and summer seasons.
There are many schools in the Port St. Lucie area operated by the St. Lucie County Public School system. These include the Port St. Lucie, St. Lucie West Centennial, and Treasure Coast High School.
The Landing at Tradition is a prominent shopping center on the western end of the city. The area includes various local dining and shopping spaces, including a Bass Pro Shops location.
Port St. Lucie Florida was formed in the late 1950s as an extension of the White City area. The General Development Corporation started building homes in the area around that time. The city was incorporated in 1961.
The St. Lucie River goes through much of the city. The river can be found on the city's eastern end. Several small lakes can be found around the inland area, although many of those lakes are man-made properties that fit around various neighborhoods in the city.
Florida's Turnpike moves through the middle part of Port St. Lucie. I-95 can be found on the western end. US Route 1 is on the eastern end and is referred to here as the Federal Highway.
Port St. Lucie has been growing in size over the years to include a population of approximately 185,000. The population was around 90,000 in 2000, thus making Port St. Lucie one of the fastest-growing cities in the country.
Tired of unreliable lawn services?
So are we... See how it works
Recent lawns mowed in Port St. Lucie, FL
by GreenPal's community of lawn care pros
Save Time, Save Money,
Book a great local lawn service now with GreenPal.