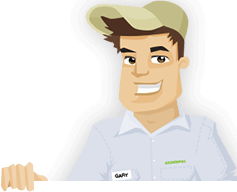 Needing your Lawn Cut?
Get Competitive pricing without the hassle
Book lawn mowing by a pro in Anthem
Order lawn mowing now without calling around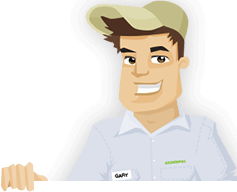 Needing your Lawn Cut?
Get Competitive pricing without the hassle
Book lawn mowing by a pro in Anthem
Order lawn mowing now without calling around
Local lawn mowing services in Anthem Arizona
compete for your lawn

Here are Best Lawn Care Services in Anthem, AZ as of Sep, 2019
Here are a few 5 Star Ratings from GreenPal users
Christina Goff
Grass Cut in Anthem AZ
My home off of 51st Avenue in Anthem AZ takes a bit for people outside the city to reach. But I didn't have to wait too long for Azwest to come over when I asked them for help with my grass cutting needs. They drove out to my home not long after I contacted them for help. They were very courteous and reviewed all the parts of my yard to figure out what needed to be done. The team was thorough and ensured I could get my yard trimmed with care. I would hire them again if I need extra help with keeping my lawn looking fresh.
Larry Moseley
Lawn Mow in Anthem AZ
Buckeye Landscaping worked wonders for my Rushmore Drive home. I had several weeds coming out from the bases of my bushes in the backyard. I was afraid that trying to kill those weeds off on my own would cause the bushes to die altogether. But the people at Buckeye were smart and knew what had to be done for my yard. They helped with heating and drying out the weeds to keep them from growing. My plants still look beautiful thanks to their work. The lack of annoying growths and weeds coming out of them helps keep the space looking great too.
Janice Soares
Lawn Mow in Anthem AZ
I contacted the people at Backyard Escapes to help me with installing a new landscape at my home in the Serenity Villas region. The team noticed that my front yard could benefit from having a large brick walkway. They helped with measuring the space for the walkway and installed the layout well without hurting the rest of the grass. They also assisted me with trimming the grass near the sidewalk so the place would look distinct and nothing would grow over it. I appreciate that the team at Backyard Escapes can do so well with keeping my yard looking brilliant.
Frances Silkes
Lawn Service in Anthem AZ
The folks at Ackermann are very courteous and attentive to all the needs I have. I have been reaching them every month for a lawn mowing service at my Hudson Trail home. They do well with keeping a different mowing pattern every time to ensure my grass doesn't become flat in some spaces. They also review how well my yard takes in water, which is important given the conditions out here. The friendly people here are much more supportive of my home's needs than some of the other yard maintenance providers I've tried out over the years here in Anthem.
Not in Anthem, AZ?
Here are GreenPal's lawn service areas
Lawn Mowing Cost Calculator
Find out the average cost for Lawn Care Services In Anthem AZ
The challenges that come with making the most out of your home in Anthem AZ are often challenging. As much as you might want someone to come to your house for lawn maintenance needs, you might not have much luck finding people through traditional places like Craigslist. Although there are plenty of things you'll find Craigslist to be useful for in Anthem AZ, finding lawn care services is not one of them.
But there's a solution for you to utilize when aiming to find the best lawn care service in Anthem AZ. You can use the GreenPal app to find the right yard maintenance teams who can help you out. The work offered by GreenPal gives you the help you need for managing the proper entities that you're ready to trust when you need support for your yard care demands.
We designed GreenPal to help people find the best yard services that they can trust. You can find providers on GreenPal that will assist you with everything surrounding how well your yard is to be cared for. You can ask us for help with everything surrounding how well your yard is laid out. We've got support for everyone from Arroyo Norte to the north to Ghost Flower Lane on the far southern end.
You can find lawn care services that will help you with everything from lawn mowing to landscape maintenance solutions like aeration, weed removal, and drainage control setups. You can learn about each lawn care team listed here by looking at the descriptions on each group through the app. The program also includes reviews surrounding all the things that these entities have to offer. You will appreciate how well the GreenPal app can identify many things surrounding what you'll get.
The services you can hire through GreenPal will assist you with making your grass look as beautiful as the grass at the Ironwood golf course. If anything, your place will look as beautiful as the soccer fields at the Anthem Community Park. Then again, the big difference is that your lawn will include actual grass and not rough turf like what you'd see at the park.
You won't have to worry about whether or not the people you hire through GreenPal are legal entities either. The lawn care teams are supported by the Anthem Area Chamber of Commerce and many other commercial organizations around the Phoenix area. Unlike the lawn care groups you'd find on Craigslist, the groups here will be easy to support. You can also safely pay for services on GreenPal and even write reviews of any groups that you hire through the app. Your effort with the app will ensure you've got the help that you deserve for your space.
Download the GreenPal app to find details on everything that you can explore surrounding how well your lawn care needs work. You can use the app to find information on various groups and get details on what's around so your yard care needs will be facilitated well enough.
About Anthem Arizona
Anthem is a city in Arizona, United States.
Anthem AZ is a town located north of Phoenix. Anthem is about 35 miles north of Phoenix. The Black Canyon Freeway or I-17 links Anthem to the city and Flagstaff up north. The population of Anthem is listed at about 22,000.
The retail industry supports much of the economy in Anthem AZ. The Outlets at Anthem shopping center is home to various discounted retailer shops highlighting various popular fashion brands. The outlet mall is known for having one of the tallest Christmas trees in the United States every winter. The Anthem Marketplace is not far off from the mall on West Anthem Way.
The Anthem Community Park in the central part of the city is home to a few baseball diamonds. The Anthem Golf and Country Club is near the area.
The Deer Valley Unified School District supports students in the Anthem AZ area. Boulder Creek High School is the most prominent school in the city. There are various other elementary and middle schools in the area, including the Gavilan Peak, Diamond Canyon, and Anthem Schools.
The Anthem Veterans Memorial is a prominent site in the city. The memorial is designed with a series of elliptical slants that shine on the Great Seal of the United States. The layout allows the sun's rays to produce a direct spotlight on the seal at 11:11 AM local time on November 11 or Veterans Day.
The city is on the base of Daisy Mountain and Gavilan Peak. The elevation totals around Anthem can range from about 1,750 to 2,400 feet above sea level.
Anthem is slightly cooler than the rest of Phoenix and also takes in more rainfall on average. The city can receive about 12 inches of rain a year. Meanwhile, temperatures can average 65 degrees Fahrenheit in the winter and a little over 100 in the summer.
Anthem AZ is a town that was established by the Del Webb as a master-planned community. The town was formed in 1999. The area was designed as a family-friendly place for living needs.
Tired of unreliable lawn services?
So are we... See how it works
Recent lawns mowed in Anthem, AZ
by GreenPal's community of lawn care pros
Save Time, Save Money,
Book a great local lawn service now with GreenPal.