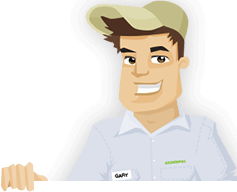 Needing your Lawn Cut?
Get Competitive pricing without the hassle
Book lawn mowing by a pro in Surprise
Order lawn mowing now without calling around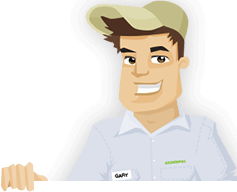 Needing your Lawn Cut?
Get Competitive pricing without the hassle
Book lawn mowing by a pro in Surprise
Order lawn mowing now without calling around
Local lawn mowing services in Surprise Arizona
compete for your lawn

Here are Best Lawn Care Services in Surprise, AZ as of Sep, 2019
Here are a few 5 Star Ratings from GreenPal users
Greg White
Lawn Service in Surprise AZ
It's no surprise, that finding lawn care in Surprise, can be difficult. Unless you are friends with a landscaper, it is hard to find someone reliable to get your lawn maintenance handled. Fortunately, however, I found GreenPal. It literally took me five minutes to sign up, and within a day I already had my lawn care scheduled! The craziest part, the lawn care professional showed up on time! This leaves me with the time I need to handle my work at Luke's Airforce Base.
Tracy VanDerson
Lawn Mowing in Surprise AZ
I loved it when my son would handle my lawn care. With my husband being to busy golfing at Traditions or the many other golf courses in the area, he doesn't handle the lawn care either. I can't blame him as he is retired, but I had to get my lawn care handled. That is when I hit the internet and stumbled upon GreenPal! It was easy to use, and best of all I can leave reviews for my landscapers everytime they come!
Franklyn Spellworth
Lawn Maintenance in Surprise AZ
Lawn care is the least favorite of my home maintenance duties. No matter how hard I tried my lawn just never looked the way I wanted it too. And with my work, I just didn't have time. But then I found GreenPal. I don't remember how long it took to sign up, but I know that my lawn care needs were handled faster than I could imagine. With their easy to use the app, I can reschedule with only my phone, and I don't even have to talk to anyone! Now I have more time to enjoy my dog walks through the Asante Community Park.
Fred Dunhurst
Lawn Cutting in Surprise AZ
As an apartment owner in Surprise, I have a lot to handle. I have 5 buildings, that I need lawn care done weekly and on time. When my last guy quit going back to school at Ottawa University, I needed a fast solution. Fortunately, after a brief internet search, I found GreenPal, and quickly found someone with the equipment to handle all of my properties when they need attention. I can't recommend the app enough. I can't believe just how easy it is to schedule lawn care, and I only need my phone, no hassle!
Not in Surprise, AZ?
Here are GreenPal's lawn service areas
Lawn Mowing Cost Calculator
Find out the average cost for Lawn Care Services In Surprise AZ
Let's Face it, finding reliable lawn care is difficult. Between scheduling and no show time after time, it can be a real pain to keep up with your lawn maintenance needs. We have a solution.
Welcome to your GreenPal's page for Surprise, Arizona. Find just a few of the top-rated lawnmowers in Surprise. Landscaping and lawn maintenance companies are now available for hire at any point in time.
Once you sign up for GreenPal, you can meet, message, and coordinate prices for all your lawn care service needs. From basic yard mowing to tree removal, pruning, edging, and even total landscape renovation, GreenPal can help you find the company which suits your needs. We know how hard it can be to track down a good lawn care company, so we've done the hard work of finding the best in the industry to make your life easier.
We hyper-localize our city pages because most of our customers are homeowners just like you. This page will connect you with cheap and reliable lawnmowers and landscapers in Surprise, AZ or all of Arizona for that matter.
You may have been asking yourself, with all the lawn care issues in your neighborhood, how do I find a good landscaper without getting ripped off. We have a strict vetting system that is in place to combat exactly that. In addition to the standard business credit checks and basic company information, we interview each and every landscaping maintenance company to ensure they are legitimate. This means we check their equipment and interview the past clients. We have found that this information tells us a lot about the yard mowing business and how the services could be improved. Additionally, we also require contractors to submit pictures of previous jobs.
Companies that apply for our site, meet heavy requirements. We turn away and lawn care companies which have the inadequate equipment to service our professional level, that is why we do our strict vetting process. We ensure that only the best landscapers will be available through our site.
We go through all of this to protect those that use our service from those of been more harm than good. The lawn care business is tricky, and it can be discomforting to make strangers from Craigslist and give them your personal address. This is the kind of information you don't want in the wrong hands, and using our site prevents you from giving your information to complete strangers.
If you do not want your information falling into the wrong hands, are tired of poor lawn care service, or just want someone to show up on time for once, we are here for you. Don't stress out any longer, will go through the difficult process of finding a good lawn care company. We have made everything simpler so that you can focus on other things in your life.
Signing up takes as little as five minutes, and after we have your information we will start connecting you with local lawnmowers in Surprise, Arizona. Once we have determined a fair price for cutting your grass, companies can contact you and offer their best price. It is really that easy and the next morning you have several options in your inbox. Welcome to the future lawn care, welcome to GreenPal.
About Surprise Arizona
Surprise is a city in Arizona, United States.
Surprise, a city in Maricopa County, is located in the state of Arizona. As of the 2000 census the population was 30,848. This rapidly changed by the tabulation of the 2010 census, when the population rapidly rose to 117,517. This was an increase of 281%. Because of this boom in population, it is the second-fastest-expanding municipality in the greater Phoenix metropolitan area, just after Gilbert. Between the years of 1990 and 2000, it was only the sixth-fastest-expanding place among all cities and towns in Arizona.
The size of the city is small, but it hosts some impressive features. Among these are the 10,562-square-foot Aquatics Center and the northwest regional library of Maricopa County. This $5.5 million library is 20,000-square-foot. The cost of living in Surprise is 100.3 of living index.
Founded by Flora Mae Statler in 1938, the city was named Surprise as she "would be surprised if the town ever amounted to much".
Though officials previously thought the city was founded by Statler's husband a real estate developer along with state legislator Homer C. Ludden, recent evidence proved otherwise. In 2010 property records were discovered which listed Statler owning the land before she met Ludden.
At the time, the city was certainly nothing much. There were only a couple houses as well as a gas station on the one-square-mile piece of land. The land was subdivided to build inexpensive houses for agricultural workers. Since this time Surprise has experienced tremendous growth.
Incorporated into a city in 1960, Surprise, was quickly growing at the time. The major roadways which connect the townsite include Greenway Road on the south, El Mirage Road on the east, Bell Road on the north, and Dysart Road on the west. The City Hall building is located on the site of one of Luke Air Force Base's former auxiliary airfields.
Source: Wikipedia
Tired of unreliable lawn services?
So are we... See how it works
Recent lawns mowed in Surprise, AZ
by GreenPal's community of lawn care pros
Save Time, Save Money,
Book a great local lawn service now with GreenPal.