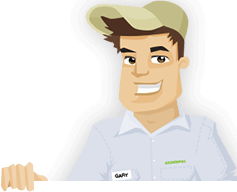 Needing your Lawn Cut?
Get Competitive pricing without the hassle
Book lawn mowing by a pro in Scottsdale
Order lawn mowing now without calling around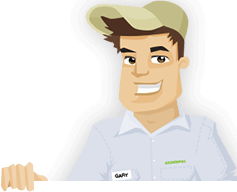 Needing your Lawn Cut?
Get Competitive pricing without the hassle
Book lawn mowing by a pro in Scottsdale
Order lawn mowing now without calling around
Local lawn mowing services in Scottsdale Arizona
compete for your lawn

Here are Best Lawn Care Services in Scottsdale, AZ as of Aug, 2019
Here are a few 5 Star Ratings from GreenPal users
Eric Olson
Yard Cutting in Scottsdale AZ
I got in touch with three other local lawn mowing services in Scottsdale, but I ended up going with Ochoa because they were in Eldorado Park. Not necessarily the best one I've had, but he is very courteous and responsible so that says a lot about him. We've hired him to do a few other jobs on the yard, a good job every time. We're satisfied with him and will keep him on until something major happens.
Jared Charters
Lawn Care in Scottsdale AZ
I've wasted a good amount of time with cheap lawn mowers in Scottsdale who say they are going to give me a quote but disappear after a few days. Which is odd to me because these guys don't seem like they would do that. Whatever. I'm pretty easy to get along with so it looks like Bryan gets the five star review. If we ever find a better local landscaper in Scottsdale near us, we will, but so far Fashion Square has got the beat on everyone else.
Natalie Eng
Lawn Care Service in Scottsdale AZ
We had a backyard patio that was not being used to the fullest extent, so I started looking into cheap landscaping in Scottsdale. I guess I ended up on GreenPal after they said they could compare quotes between other local landscapers in Scottsdale, so that was a big win. It took me a while to find the right fit, but after about two weeks I found Gustavo in Arcadia willing to take on the job. We go through with him next week but even before that GreenPal has been a help.
Tom Moon
Lawn Mowing in Scottsdale AZ
I went ahead with Bradley because he seemed to be the only guy who would work with my budget. There were a few other local lawn care services in Scottsdale that were just as good, but when I told them my budget they were sticking to their initial quote. Bradley actually thought it over and worked with me. So that's why I hired him. I didn't mind paying him extra for the trip to Alhambra either. Very satisfied with his work, I will be going with him as the season goes on.
Not in Scottsdale, AZ?
Here are GreenPal's lawn service areas
Lawn Mowing Cost Calculator
Find out the average cost for Lawn Care Services In Scottsdale AZ
When is the last time you were not stressed about hiring a local landscaper in Scottsdale? If it has been recently, you need to find a new way to contract affordable lawn care in Scottsdale. With today's technology, it has never been easier to find, meet, message, and contract someone to take care of your lawn mowing. With GreenPal, your stress for finding the best deals in local lawn care in Scottsdale are over. When you jump on the website, you will see just how easy it is to get in touch with the local results for your area and get the job done.
Whether you need a quick lawn mowing done to make the grass look nice, or need an extended lawn care strategy to bring your lawn care back from the dead, you can find your next hire on GreenPal. Have you tried looking at your options online? Chances are your search engines like Google showed you a few ads at the top, and few other obscure websites for affordable yard maintenance in Scottsdale, but none that really suit your needs. That is because there are very few cheap lawn mowing services in Scottsdale that have taken the time (or the resources) to make a website. They are much too busy going around the neighborhoods servicing their clients to be the best lawn mowers possible. This leaves a lot of room to see that a homeowners options are limited, but that is not the case. In fact, in Scottsdale alone, GreenPal has found several local lawn maintenances in Scottsdale in Bocara, Ancala, and Citadel. There are also options for affordable yard maintenance in Scottsdale in Chazal, Greenway, Los Gatos and many more. Check out your neighborhood specific page on GreenPal to see what you are really missing out on!
When you hire someone on GreenPal, you can be sure that every hire is going to be a legit business. That means that we have already vetted and secured that they are an accredited business in the state of Arizona. They have done their part to prove to us that they own their own equipment, have a dedicated strategy to promoting their business and keeping up with their clients, and run a sound business strategy. By the time they are on GreenPal (like when you find them and they are vying for your business) you can be sure that you are getting nothing but the best. That is how lawn care should be taken care of in 2018!
About Scottsdale Arizona
Scottsdale is a city in Arizona, United States.
Scottsdale is an eastern suburb of the Greater Phoenix Area, located in Maricopa County. It was named after Winfield Scott, to be discussed later, and was incorporated in the early fifties. At the time of the last population count in 2010, the population of Scottsdale rose from two thousand people at the time of incorporation to 236,839. In an article published in the New York Times, the downtown of Scottsdale has been described as a desert version of Miami's South Beach. It refers to the burgeoning restaurants, hotels, and boutique shops that scatter the city, including an avenue for late night partying and buzzing hotel scenes. Because of this description, it is no wonder that the slogan of Scottsdale is "The West's Most Western Town."
In terms of the surrounding city, Scottsdale shares a few boundaries and borders with other entities around it, including Phoenix to the west, Paradise Valley and a few territories of unincorporated land of Maricopa County. Carefree, Arizona lies along the western boundary, and Tonto National Forest lies to the north. Tempe lies just south of Scottsdale, along with the Salt River Pima-Maricopa Indian Community, which lies to the east of Scottsdale. Also, Scottsdale is bordered by Fountain Hills, and the McDowell Mountain Regional Park. Somehow, Scottsdale found itself situated in the middle of plenty of activity from the state, a tribute to its success as a community and will continue to be one of its economic powers. The same Winfield Scott that the town was named after was an Army Chaplain when he walked through the area that would soon be Scottsdale. Seeing that it would be suitable for agriculture, he bought sixty acres and turned that into the town that it is today.
Tired of unreliable lawn services?
So are we... See how it works
Recent lawns mowed in Scottsdale, AZ
by GreenPal's community of lawn care pros
Save Time, Save Money,
Book a great local lawn service now with GreenPal.