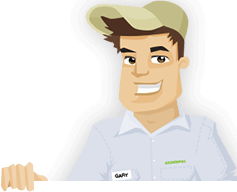 Needing your Lawn Cut?
Get Competitive pricing without the hassle
Book lawn mowing by a pro in Chandler
Order lawn mowing now without calling around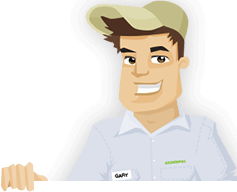 Needing your Lawn Cut?
Get Competitive pricing without the hassle
Book lawn mowing by a pro in Chandler
Order lawn mowing now without calling around
Local lawn mowing services in Chandler Arizona
compete for your lawn

Here are Best Lawn Care Services in Chandler, AZ as of Sep, 2019
Here are a few 5 Star Ratings from GreenPal users
Jacob Guard
Lawn Mowing in Chandler AZ
Hey James it's Amy! We wanted to take the time to say thank you so much for your help with our landscaping we could not have done it without you! You have been a great help and was so patient with all our questions. You are without a doubt one of the best yard maintenance in Chandler we've had. We recommended you to our neighbors in Gilbert Commons so expect a whole lot of business from that area! Thank you so much!
Andrew Westley
Lawn Maintenance in Chandler AZ
Weston was not the first local lawn care service in Chandler we hired, but he was the best one by far. In fact, everything that hired him for was to correct the last guy's mistakes. He called himself one of the best lawn mowing services in Chandler but he was nowhere near good enough. He mowed right over our trees, took out some of our bushes, and let the dog run away several times we hired him. He might be better on other homes in Knoell East, but don't waste your time. Landworx is a better bet and just as cheap lawn care in Chandler as any other.
Ethan Ogleby
Lawn Maintenance in Chandler AZ
If anything GreenPal just makes it easy to get the damn thing done. We've been hiring out our landscaping in Chandler for years but it's never been super easy. We've experienced a lot of good and bad on both ends, but so far GreenPal's been very easy to handle. Raul has been good, we've hired Jenn Lawn Care a few times, all of them have been great. Anyone we've hired in Ocotillo has been the best lawn mowing in Chandler yet.
Gustavo De La Fuente
Lawn Cutting in Chandler AZ
I like to think that I have a green thumb but sometimes it just does not happen. I feel bad too because I've been calling Raul to fix my mistakes lol. But he's been so kind, and if there is ever a landscaper in Chandler that knows his stuff it's someone who's fixed my problems. It makes it even better that he comes out to me in Pecos Ranch. Until he gets tired of me there's not a local lawn care service in Chandler that will get to fix my mistakes lol.
Not in Chandler, AZ?
Here are GreenPal's lawn service areas
Lawn Mowing Cost Calculator
Find out the average cost for Lawn Care Services In Chandler AZ
Contracting local lawn care services in Chandler does not have to be harder than it already it is. As it is, it is pretty difficult to know whether or not you are getting the best deal, but with GreenPal you can be certain for sure.
As technology moves forward, apps are able to connect companies to their clients faster than ever. It only takes a dedicated team like GreenPal to put it all in motion. Since its inception, GreenPal has been able to garner over two thousand vendors across major cities in the state of Arizona. In the Chandler area alone, you will be able to contract local lawn care services in Chandler. How close can you find someone to cut your lawn?
The beauty of GreenPal is that you can find someone who is within a few miles of your neighborhood. Whether you live in Chandler, Talante, or Tiburon, you can be sure that the results you are going to get are local to you. They know the soil you work with, what it takes to grow great grass, and most importantly you know where to find them if anything goes wrong.
When you contract a local lawn care service in Chandler, you will be able to discuss the terms, the services needed, and the specifics about your lawn care before come lawn mowing day. By the time the day comes, you'll be able to be safe knowing that everything will be taken care of. GreenPal users across the nation hire on GreenPal at least once a week for routine cheap lawn mowing in Chandler, while some use it to shop around for the best quotes on local landscaping in Chandler. The options are endless on GreenPal, and with local landscape maintenance in Chandler in neighborhoods like San Cervantes, Avalon, and Rhythm Homes, you will be sure you are hiring someone who knows how to work the landscape and your grass.
GreenPal dedicates a lot of its resources to gathering a directory of the best yard maintenances in Chandler. We do that with having boots on the ground looking through each neighborhood, asking local lawn mowing services in Chandler to sign up for the website. Once they see how fast you can contract new clients, they are on board. But before they can do any of that, they need to prove to us that they are an upstanding business in the city of Chandler. Once we understand that they have a good business credit, a promising client base, and equipment, they can begin looking for new business. By the time you sign up for GreenPal however, all you will know is that every hire you will make will be verified by us.
About Chandler Arizona
Chandler is a city in Arizona, United States.
Chandler is one of the many prominent suburbs of the Phoenix, Arizona Metro Statistical Area, contributing a large portion of its population to the area. It is one of the more popular suburbs of the area, most likely known for its close proximity to major sights and sees of the state. To the north and west lies the city of Tempe, Mesa, and Phoenix. On its southern border there is the Gila River Indian Community, and to the east is Gilbert. Since the last population count and estimation in 2015, Chandler boasted a population of 260,828 people. This number was unofficially recorded by the US Census Bureau.
There are a few large tech corporations that made Chandler their home for satellite facilities, including Intel and Orbital ATK. In terms of Maricopa County, Chandler lies in the upper southeastern portion of the county, bordering the next county just under it. It wa founded in 1912 but was not incorporated until eight years after, and covers a land area of sixty-five square miles of land. It sits at an elevation of thousand square feet. The city was named after a veterinary surgeon in the Arizona Territory in 1891, a Dr. Alex John Chandler, who was on a ranch in Mesa studying irrigation engineering. Apparently, his profession in veterinary surgery was not enough for him to be satisfied. By the turn of the century, Chandler acquired over 18,000 acres of land to be labelled as Chandler Ranch. Once operations were up, he established a town office and Chandler High School. By the second decade of the twentieth century, Hotel San Marcos was established, and a post office soon followed.
Tired of unreliable lawn services?
So are we... See how it works
Recent lawns mowed in Chandler, AZ
by GreenPal's community of lawn care pros
Save Time, Save Money,
Book a great local lawn service now with GreenPal.