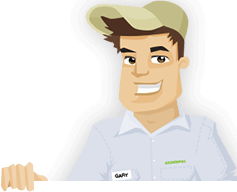 Needing your Lawn Cut?
Get Competitive pricing without the hassle
Book lawn mowing by a pro in Avondale
Order lawn mowing now without calling around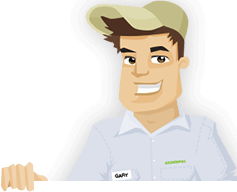 Needing your Lawn Cut?
Get Competitive pricing without the hassle
Book lawn mowing by a pro in Avondale
Order lawn mowing now without calling around
Local lawn mowing services in Avondale Arizona
compete for your lawn

Here are Best Lawn Care Services in Avondale, AZ as of Sep, 2019
Here are a few 5 Star Ratings from GreenPal users
Grace Hopewell
Yard Cutting in Avondale AZ
I have been a renter in Avondale, Arizona for years. With the long hours at work and the long commute, I never have any time or desire to mow my lawn when I get home.
It took me a moment to find GreenPal but I signed up and gave it a try. Within a few hours the bids came rolling in. I had my lawn mowed by the end of the week, and everything has been a breeze since.
GreenPal couldn't be more convenient. Now I can spend some time at the races at ISM Raceway!
Nancy Betts
Lawn Care Service in Avondale AZ
Lawn care is supposedly relaxing to some people. My neighbors love it, but I don't. I always put it off, and never can manage to stay on top of it. I tried to hire someone locally but they just didn't do a good enough job.
Finally, I did a search for Avondale lawn care, and I soon found GreenPal. Signing up was easy and I quickly found the lawn care professional I needed.
Now I actually enjoy my hikes at Estrella Mountian Regional Park without being reminded of my own lawn.
Demetri Alden
Lawn Cut in Avondale AZ
My son was my lawn care professional til he went off to the Universal Technical Institute. For years it was his chore, and as me and my wife don't want to do it, and the other one is still too young, we had to hire a lawn care specialist.
Our neighbor told us about GreenPal so we gave it a try. And that was just what we needed. Our experience has always been positive, and even if it wasn't I can leave a review each time the lawn care provider comes.
Greg Hornsby
Lawn Mowing in Avondale AZ
I used to use Craigslist to hire my lawn care for my Avondale home, but I got one too many sketchy lawn care "professionals".
Fortunately, I found out the GreenPal actually vets their lawn care professionals and makes sure they are who they say they are.
I switched to GreenPal, and still can't get over how easy it is to schedule and change my needs. As a worker at Valley Golf Center, having a green, clear lawn is important. And the professionals at GreenPal provide exactly that!
Not in Avondale, AZ?
Here are GreenPal's lawn service areas
Lawn Mowing Cost Calculator
Find out the average cost for Lawn Care Services In Avondale AZ
Let's Face it, finding reliable lawn care is difficult. Between scheduling and no show time after time, it can be a real pain to keep up with your lawn maintenance needs. We have a solution.
Welcome to your GreenPal's page for Avondale, Arizona. Find just a few of the top rated lawnmowers in Avondale. Landscaping and lawn maintenance companies are now available for hire at any point in time.
Once you sign up for GreenPal, you can meet, message, and coordinate prices for all your lawn care service needs. From basic yard mowing to tree removal, pruning, edging, and even total landscape renovation, GreenPal can help you find the company which suits your needs. We know how hard it can be to track down a good lawn care company, so we've done the hard work of finding the best in the industry to make your life easier.
We hyper-localize our city pages because most of our customers are homeowners just like you. This page will connect you with cheap and reliable lawnmowers and landscapers in Avondale, AZ or all of Arizona for that matter.
You may have been asking yourself, with all the lawn care issues in your neighborhood, how do I find a good landscaper without getting ripped off. We have a strict vetting system that is in place to combat exactly that. In addition to the standard business credit checks, and basic company information, we interview each and every landscaping maintenance company to ensure they are legitimate. This means we check their equipment and interview the past clients. We have found that this information tells us a lot about the yard mowing business and how the services could be improved. Additionally, we also require contractors to submit pictures of previous jobs.
Companies that apply for our site, meet heavy requirements. We turn away and lawn care companies which have the inadequate equipment to service our professional level, that is why we do our strict vetting process. We ensure that only the best landscapers will be available through our site.
We go through all of this to protect those that use our service from those of been more harm than good. The lawn care business is tricky, and it can be discomforting to make strangers from Craigslist and give them your personal address. This is the kind of information you don't want in the wrong hands, and using our site prevents you from giving your information to complete strangers.
If you do not want your information falling into the wrong hands, are tired of poor lawn care service, or just want someone to show up on time for once, we are here for you. Don't stress out any longer, will go through the difficult process of finding a good lawn care company. We have made everything simpler so that you can focus on other things in your life.
Signing up takes as little as five minutes, and after we have your information we will start connecting you with local lawnmowers in Avondale, Arizona. Once we have determined a fair price for cutting your grass, companies can contact you and offer their best price. It is really that easy and the next morning you have several options in your inbox. Welcome to the future lawn care, welcome to GreenPal.
About Avondale Arizona
Avondale is a city in Arizona, United States.
Located in Maricopa County, Arizona, Avondale is a city which is located, adjacent to Phoenix. The 2010 census reported the population of the city to be 76,238.
In the year 1946, Avondale was incorporated. Since the year 1980 the city has quickly experienced rapid residential and commercial growth. The city was once, a sparsely populated farming community with many acres of alfalfa and cotton fields. Since this time, however, Avondale has transformed into a major suburb for Phoenix. Recently, several residential subdivisions and shopping centers were built upon the former farmland which made Avondale what it is today
According to the 2010 census there were 10,640 households, consisting of 8,724 families residing in the city. The density of the population was around 870 people per square mile. The number of housing units was 11,419 these were built with a density 276.8 per square mile
Of the 10,640 households 47.9% of the, had children living there which were under the age of 18. Married couples made up 62.9%, and single women made up 12.7% a further 18.0% were non-families.
The weather of Avondale is great, and it sunshine year round. This is due to the cities stable descending air and high pressure. According to the Köppen Climate Classification system, the city has a Hot desert climate, abbreviated "Bwh" on climate maps. Snow is a rare site in Avondale and occurs only once every few years.
The lows of the winter occasionally dip below freezing, this can damage some of the desert plants such as saguaros and other cacti. During the summer months, July, August and early September the city is sometimes hit by the North American Monsoon, n the afternoon and evening. This monsoon is known for causing rain showers even from a sunny morning. There is also an occasional dust storm.
Source: Wikipedia
Tired of unreliable lawn services?
So are we... See how it works
Recent lawns mowed in Avondale, AZ
by GreenPal's community of lawn care pros
Save Time, Save Money,
Book a great local lawn service now with GreenPal.