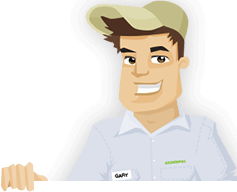 Needing your Lawn Cut?
Get Competitive pricing without the hassle
Book lawn mowing by a pro in Tempe
Order lawn mowing now without calling around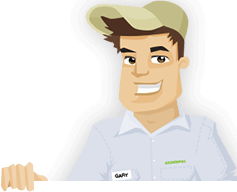 Needing your Lawn Cut?
Get Competitive pricing without the hassle
Book lawn mowing by a pro in Tempe
Order lawn mowing now without calling around
Local lawn mowing services in Tempe Arizona
compete for your lawn

Here are Best Lawn Care Services in Tempe, AZ as of Sep, 2019
Here are a few 5 Star Ratings from GreenPal users
Laura Ramsel
Yard Cutting in Tempe AZ
Jose did a fantastic job with our yard. We redid our turf and added a trim hedge of mulch for the bushes around the yard. Out of all the local landscapers in Tempe he was the only one to actually ask what I wanted instead of telling me his prices right away. It was kind of an easy decision after that. He will be the guy we call in the future for our business park in Rio Salado.
Megan Cardenas
Lawn Mowing in Tempe AZ
Very happy with the services you provide. I have been stressed out with our listings after a cheap lawn mowing service in Tempe dropped out on us out of nowhere. No idea what to do after that, but you guys righted us back on track. It took about a week, but once we got rolling we had three local lawn care services in Tempe and Uneeda that really helped keep our yards nice. As far as my industry goes you guys hit the nail on the head, so I thank you for that.
The actual lawn mowing was good, and his customer service was just fine. Nothing too crazy to be honest. At least I knew I was getting the best deal on affordable landscaping in Tempe. I know a few other cheap lawn maintenances in Tempe that are much more expensive than any of the ones I found here. So there's that. At least I found someone for me closeby. By myself I didn't find a single result in Ellen Page, so you have my business as far as that goes. Thanks.
Bob Mason
Yard Cutting in Tempe AZ
Can't speak of the services just yet, but just from the quotes I've gotten so far its been very helpful. We have been planning a few summer projects for a while now, but haven't quite found a reliable landscaper in Tempe that we're comfortable with. GreenPal just helped us get our budget more or less in the ballpark for when we are ready. If we find a cheap option for local lawn care in Tempe near Rhoades Park you'll be the first to know.
Not in Tempe, AZ?
Here are GreenPal's lawn service areas
Lawn Mowing Cost Calculator
Find out the average cost for Lawn Care Services In Tempe AZ
GreenPal is fast becoming the nation's first choice in online contracting for affordable lawn care in Tempe. Since 2013, GreenPal has been the source for Phoenix and the rest of Arizona to contract lawn mowing companies near you online. With demands for water reaching strange levels, there has been a big push for home and business owners to find the right professionals to take care of their lawn without wasting time and money. Sure, these same people could learn about landscaping and all the intricacies that go into growing a great lawn, but more and more people are looking to local lawn care services in in order to do it right the first time. People have found their trusted contractors right here on GreenPal, and for good reason. GreenPal has dedicated its resources to finding the best deals in local lawn care in Tempe, Siesta Homes, Citrus Acres, and Leroy Vista. With hyperlocal results for anyone in their neighborhood, people are not only connecting with their local lawn maintenance in Tempe, but they are finding people who might as well be their neighbors. This does a lot of good for people who are looking for companies who know how to grow good grass and work their landscape. Because these companies are living in their same neighborhoods, they understand the soil makeup and know the right amount of effort it takes to get things going. That means a lot for people who can't afford the best landscapers in Tempe. Sometimes they just need a good lawn mowing, sometimes they need a consultation on how much a certain project is going to cost. Whatever it is, they are looking to GreenPal to help them find their next hire.
GreenPal works a lot like Uber or Lyft. When you sign up for GreenPal, you are signing up to have access to every option for cheap lawn care in Tempe. Once you sign up for GreenPal, you will be able to meet and message any local sites like Craigslist have been the main source for local lawn mowing services for years, but scams and naredowellers have slowly taken over the site. Unfortunately, there are not many systems in place on these sites to protect their users, but on GreenPal that is at the forefront of their operations. Because there is so much at stake for contracting local lawn mowing services in Tempe online, GreenPal dedicates a majority of its resources to ensuring that each contract is fulfilled by only the best landscapers in Tempe who are legitimate businesses. That is the only way they see how to operate a business like this, where the users only reap benefits like cheap lawn mowing in Tempe and getting great service. From Hacienda Del Campo to Citrus Acres, the lawn care market for your city has never been stronger, so check out what they offer today!
About Tempe Arizona
Tempe is a city in Arizona, United States.
Tempe, Arizona is also known as Hayden's Ferry, in part due to a dispute during territorial times of Arizona between several governmental factions, Native tribes, and several businessmen. As it stands though, Tempe is the recognized name by maps throughout the nation, and is a city in the Maricopa County in the United States. The population reported in 2010 was that 185 thousand. The first and official name of the city, however, was named after the Vale of Tempe in Greece. That Tempe is located in the Tempi municipality of northern Thessaly, in Greece. It is a gorge located between Olympus and Ossa. The valley itself is almost ten kilometers long, but at times it is only twenty five meters narrow. Some cliffs tower over the river below (where the Pineios River flows) more than five hundred feet high.
Tempe, Arizona is located in the East Valley section of Phoenix, and is bordered by the capital to the west (as well as Guadalupe) and Scottsdale to the north. Chandler is located on the south, and Mesa is located to the east. Also, in addition to being a "middle of the road" city it is also home of Arizona State University, a college that is less academic than it is a long standing tradition of binge drinking, questionable decisions, and printed degrees. The city covers a land area of about forty square miles of land in Arizona, with a small percentage of it being water. The density of the city, as far as the population goes, is only four thousand people per square mile, just under two thousand people per square kilometers. The area has been long contested since the early fifteenth century, where the native tribes have had their land constantly in threat of being stolen or taken over. As time shows, their land was eventually taken over for good, and now American institutions are established, including but not limited to shopping malls, universities, and highways.
Tired of unreliable lawn services?
So are we... See how it works
Recent lawns mowed in Tempe, AZ
by GreenPal's community of lawn care pros
Save Time, Save Money,
Book a great local lawn service now with GreenPal.