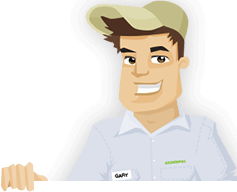 Needing your Lawn Cut?
Get Competitive pricing without the hassle
Book lawn mowing by a pro in Richmond
Order lawn mowing now without calling around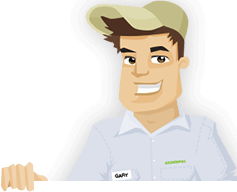 Needing your Lawn Cut?
Get Competitive pricing without the hassle
Book lawn mowing by a pro in Richmond
Order lawn mowing now without calling around
Local lawn mowing services in Richmond Virginia
compete for your lawn

Here are Best Lawn Care Services in Richmond, VA as of Sep, 2019
Here are a few 5 Star Ratings from GreenPal users
Stacy Thompson
Grass Cut in Richmond VA
I came to Richmond as a student at VCU. After graduating from Virginia Commonwealth University, I knew I had found my home, and purchased a house. With my new job though, I didn't have anytime to handle my lawn care and I scoured the internet to find someone. That is when I found GreenPal.
After signing up, I quickly scheduled lawn care service. Whiten a week, my lawn was mowed, and has remained that way ever since.
Timothy AlBright
Lawn Care Service in Richmond VA
I used to love mowing my lawn, but the truth is I don;t have the time. I had to hire someone, because my lawn got way out of hand. Really it got bad. That is when I found affordable lawn care with GreenPal.
The app is easy to use, and has never let me down. I love the work the Turf Tamers have done for me, and I will never go back to back to any other way of hiring.
Now when I am practicing my golf swing at Willow Oaks Country Club.
Greg Hampton
Grass Cut in Richmond VA
I purchased my first home in Richmond about two years ago. With all the moving and remodeling I was not able to get a handle on my lawn, and it quickly got out of hand.
Fortunately I was able to find a quality lawn care service through GreenPal, and everything has gone so smoothly. Now that my house is finally in order, and my lawn is in shape, I can enjoy BBQ's this fall with out having to go to the Forest Hill Park.
Samantha Hope
Lawn Mow in Richmond VA
Few, I mean very few things that stress me out more than lawn care. I know that may sound unusual, most people find lawn care relaxing.
Whatever the reason I don't enjoy it. As a life long resident of Richmond I was kind of ashamed of the way my lawn was looking. But the lawn care service I received through GreenPal made me feel good, and made my lawn look even better.
I know have more time to run my business and demo my products at Ellwood Thompson's.
Not in Richmond, VA?
Here are GreenPal's lawn service areas
Lawn Mowing Cost Calculator
Find out the average cost for Lawn Care Services In Richmond VA
Lets Face it, finding reliable lawn care is difficult. Between scheduling and no show time after time, it can be a real pain to keep up with your lawn maintenance needs. We have a solution.
Welcome to your GreenPal's page for Richmond, Virginia. Find just a few of the top rated lawnmowers in Richmond. Landscaping and lawn maintenance companies are now available for hire at any point in time.
Once you sign up for GreenPal, you can meet, message, and coordinate prices for all your lawn care service needs. From basic yard mowing to tree removal, pruning, edging, and even total landscape renovation, GreenPal can help you find the the company which suits your needs. We know how hard it can be to track down a good lawn care company, so we've done the hard work of finding the best in the industry to make your life easier.
We hyper-localize our city pages because most of our customers are homeowners just like you. This page will connect you with cheap and reliable lawnmowers and landscapers in Richmond, VA.
You probably used to use Craigslist to find contractors for your lawn and garden care, but if you are like most people you have found it doesn't quite work anymore. Alot of people experience some shady dealings through Craigstlist, we have had out share of experiences as well, and out of those experiences GreenPal was born!
Unlike Craigslist, the companies that apply for our site, meet heavy requirements. We turn away and lawn care companies which have inadequate equipment to service our professional level, that is why we do our strict vetting process. We ensure that only the best landscapers will be available through our site.
We go through all of this to protect those that use our service from those of been more harm than good. The lawn care business is tricky, and it can be discomforting to make strangers from Craigslist and give them your personal address. This is the kind of information you don't want in the wrong hands, and using our site prevents you from giving your information to complete strangers.
If you do not want your information falling into the wrong hands, are tired of poor lawn care service, or just want someone to show up on time for once, we are here for you. Don't stress out any longer, will go through the difficult process of finding a good lawn care company. We have made everything simpler, so that you can focus on other things in your life.
If you live in Richmond, whether it is Near West end, Scott's Addition, Sauer's Garden, Colonial Place, Willow Lawn, Stone Wall Court, the Muesum District, Sherwood Park, Ginter Park, Bellevue, Northside, Barton Heights, Mosby Court, Church Hill, Oakwood, Creighton, Whitcomb, Fulton Hill, Montrose Heights, Chimborazo, Shockoe Bottom, Oak Grove, McGuire Manor, Belt Center or anywhere else, and you want quaility, affordable lawn care near you, GreenPal is for you!
About Richmond Virginia
Richmond is a city in Virginia, United States.
Richmond or RVA, is the capital of the Commonwealth state of Virginia which is located in the United States. Richmond is the center of the Richmond Metropolitan Statistical Area and the Greater Richmond Region. The city was incorporated in the year 1742 and has remained an independent city since 1871.
According to the 2010 census, the city's population was 204,214. And in 2016, the population rose to estimated to be 223,170. This makes Richmond the fourth-most populous city in all of Virginia. The entire metropolitan area has a population of 1,260,029. This makes the metro area the third-most populous in the state.
Richmond, located at the fall line of the James River, is settles 44 miles west of Williamsburg, and is 66 miles east of Charlottesville. The city of Richmond is also 100 miles to the east of Lynchburg and 98 miles south of Washington, D.C. The city is enveloped by Henrico and Chesterfield counties. And is located at the intersections of Interstate 95 and Interstate 64.
The whole city is encircled by Interstate 295 as well as Virginia State Route 288. The major suburbs of Richmond include Midlothian, Chesterfield, Varina, Sandston, Glen Allen, Short Pump and Mechanicsville.
The current site of Richmond had once been an important village of the Powhatan Confederacy. The city was briefly settled by English colonists from Jamestown in 1609, and in 1610–1611. Yet, the thing is, the present city of Richmond was founded in 1737. Richmond became the capital of the Colony and "Dominion of Virginia" in the year of 1780, and as such replaced Williamsburg. Seveal notable events occurred in the city, During the Revolutionary War period. One of which was Patrick Henry's "Give me liberty or give me death" speech in 1775. This speech was given at St. John's Church, and the passage of the Virginia Statute for Religious Freedom written by Thomas Jefferson.
Source: Wikipedia
Tired of unreliable lawn services?
So are we... See how it works
Recent lawns mowed in Richmond, VA
by GreenPal's community of lawn care pros
Save Time, Save Money,
Book a great local lawn service now with GreenPal.