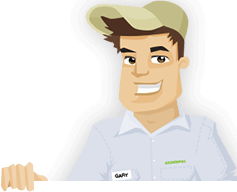 Needing your Lawn Cut?
Get Competitive pricing without the hassle
Book lawn mowing by a pro in West Chester
Order lawn mowing now without calling around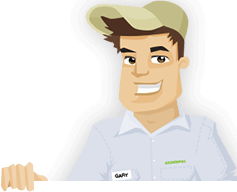 Needing your Lawn Cut?
Get Competitive pricing without the hassle
Book lawn mowing by a pro in West Chester
Order lawn mowing now without calling around
Local lawn mowing services in West Chester Ohio
compete for your lawn

Here are Best Lawn Care Services in West Chester, OH as of Aug, 2019
Here are a few 5 Star Ratings from GreenPal users
Bryan Fortner
Lawn Mowing Service in West Chester OH
Ground control was the saving grace to my lawn. I live near the MidPointe Library in West Chester Ohio. especially now that it is raining more and spring is here. Ground control is local to here, so they were able to be over within minutes. They mowed my lawn and pruned my bushes for a good price. They are stand up honest guys. I can tell the take landscaping seriously and want to continue being honest hard workers. I have never had a lawn care specialist come and do anywhere near as good as ground control. I had some long grass with hundreds of weeds. I was not able to do the job with our normal push mower, it kept jamming. Ground control spent time with me to give me tips and suggestions for future problems and preventatives. They were really respectful and communicative. I recommend them wholly.
Stacie Miller
Yard Mowing in West Chester OH
I live over in concord hills just off highway 75. Fourteen forty lawn services were amazing for us. They came so quickly. I was surprised at how good my lawn looked afterward too. My Husband threw out his back recently and so he is always in pain. He can't mow the lawn like he used to and I don't know how. we used Greenpal and now we just get our lawn cut regularly through these guys. I think they are the best yard care company I have ever seen. Their workers are so respectful too. They work really hard and I always make sure to give them some ice cold lemonade for their hard work. Overall I could not be happier with my mowed lawn. We save so much time and only have to focus on caring for our flowers now. Choose fourteen forty if you have the chance.
Rashid Mulandar
Yard Mowing in West Chester OH
My lawn was in a terrible state, and it really needed a professional touch. I had tried to mow the yard myself, but I always missed spots or did a bad job. My lawn was also getting spotty and brown, and I had no idea what to do. Israel was a god send for me. He explained what had been going wrong and how I could better take care of my lawn in between visits to my house. He gave me tips for watering and nourishing my lawn to make it greener and stronger. His tips even helped my learn how to help the grass out compete weeds. This is the best yard service company I have met, they are also affordable and friendly. I live by the Adena Elementary school where my daughter goes, and they made sure to work at times that would not bother the school or the children.
Judy Redding
Lawn Maintenance in West Chester OH
I really needed help with my lawn since my family is coming up for the weekend. I used Greenpal after my son told me about it, and I was paired with P and P. such nice young men came to my house to clean up and mow the lawn. Their landscape service is really good. They made sure to cut grass perfectly. I work at the UC Health West Chester Hospital, and have crazy hours. They were able to work around that and made sure to schedule my cuts at time where I could be there to let them into the backyard. The affordable lawn mowing service I received was above and beyond other lawn care services I had used before. Stick with these guys, they are the best.
Not in West Chester, OH?
Here are GreenPal's lawn service areas
Lawn Mowing Cost Calculator
Find out the average cost for Lawn Care Services In West Chester OH
GreenPal is dedicated to one thing, simple, yet important. Getting you the best lawn care for the lowest prices, from the best lawn care professionals in West Chester Township, OH. We have done something that other companies and websites do not do. Yellow pages and Yelp are good, but not good enough. they do not provide the most up to date information. They do not curate local lawn care services and screen them for quality. We do both those things. Our proprietary service will search for the closest mowing services to you in West Chester Ohio and pair them with the best people possible, you and your community. We wanted to make sure that the people of West Chester township had the best grass cutting service possible. We even have lawn care services in the rest of Butler County.
Take a minute to look at GreenPal. This is not a site form the early 90s when the internet was new. We are not a phone book, or some long list of services, half of which do not exist anymore. We don't just find cheap landscapers and call it good. We use math, science, algorithms that look for quality lawn care near you. We have made the "Lyft" of lawn mowing in West Chester OH. Sounds great right? We think so. The process makes sure that all lawn care specialists are affordable and reliable so that you save yourself a giant headache. we can even set you up on regular payments. No contracts, no paperwork, no hassle.
We connect you with small local companies with hard working men and fathers looking to care for their families. our service provides them with work form you, and gives you the service you deserve. One of our lawn mowing services in West Chester is owned by a man who has his daughter enrolled in the nearby JF Burns elementary school. They love their communities, their friends, neighbors,and family. This is why we pair these upstanding men with you, so they can care for your lawn with special care. Many of these yard care companies are too small to advertise among larger conglomerates. They cannot afford advertising, so we exist to help them help you.
Using your phone, online maps, your computer browser, our service, and our desire to help you, we are able to bring you a quick and easy way to find grass cutting service in West Chester Township than ever before. Remember, no need to worry. As we stated prior to this, the companies that will contact you are not only local, but they are screened and trusted to give reliable and quick service. We take your safety seriously and we will eliminate any lawn care provider that violates any terms or tries to get away with bad yard work. This means that you will only pay what price is listed on the app, nothing more and nothing less.
remember swindling cannot exist through GreenPal services. If the lawn care specialist we have on file are not up to our standards, or try to do anything against our terms of service, we suspend their company account at once and they are eliminated form our system and unable to work through GreenPal again.hundreds of mowing services, landscape lawn companies, and yard work professionals are looked at, reviewed, and screened to find the most trustworthy, reliable, and affordable services near you.
A lot of terrible and untrustworthy landscapers in Fairfield, Hamilton, Johnstown, New Miami, and other regions nearby have listings in most other sites,and try ot get people who do not know better, to pay absurd pices, and many time will not even finish the service they claim to offer. After our screening process, these companies will not even be considered, this means safety for you and a calmness of knowing that you are in good hands.you can report wrong doing to the local Chamber of Commerce.
Please, sign up for free with GreenPal in less than 5 minutes and see what we mean. You will not be disappointed by our service. All you need to get your grass cut in no time is an Email and Street address. No contracts, no obligation. The only time you have to enter a credit card is when you are ready to order from one of our trusted local lawn services.
About West Chester Ohio
West Chester is a city in Ohio, United States.
West Chester Ohio covers a small area, but has a decently large population of 60,958 people. It is located in the southeast corner of Butler country, and is part of the larger Cincinnati Metropolitan area. The township is one of 13 located in butler county, and is the largest of all townships in Ohio. It even has some major roads like Interstate 75, and exits 19,21, and 22.
Originally West Chester was given the name " Union" , however other townships had the name which was common at the time, and it was later on June 28, 2000 given the now official name of West Chester. The local government is run by a board of Three trustees. They are elected in elections held before and after presidential elections. The town is considered highly republican and has a 75% republican vote.
The township of West Chester has many strong public services like the Lakota Local School District, And parts of the Princeton School District, A police force of 100 officers. It is even home to the Bethany relay station for Voice of America. The property is now open as America MetroPark. There is a Trail and a small lake for local residents to enjoy. Another park that services the people is Keehner Park. Another interesting place in West Chester is the largest mosque in Cincinatti, the Islamic Center of Greater Cincinnati.
In 2006 West Chester Broke ground for The Square at Union centre which serves as a place to host events and has many high class restaurants. The Verdin Bell Company has a historical bell tower constructed right next to the West Chester library in the same square.
Tired of unreliable lawn services?
So are we... See how it works
Recent lawns mowed in West Chester, OH
by GreenPal's community of lawn care pros
Save Time, Save Money,
Book a great local lawn service now with GreenPal.