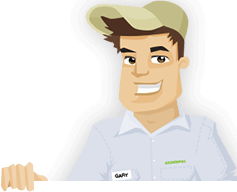 Needing your Lawn Cut?
Get Competitive pricing without the hassle
Book lawn mowing by a pro in Carmel
Order lawn mowing now without calling around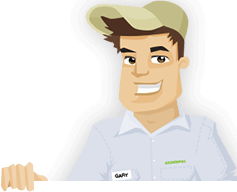 Needing your Lawn Cut?
Get Competitive pricing without the hassle
Book lawn mowing by a pro in Carmel
Order lawn mowing now without calling around
Local lawn mowing services in Carmel Indiana
compete for your lawn

Here are Best Lawn Care Services in Carmel, IN as of Sep, 2019
Here are a few 5 Star Ratings from GreenPal users
Mark Hoppus
Lawn Care Service in Carmel IN
I signed my mother up for weekly lawn care in Carmel, all through GreenPal. It was the easiest process to go through. I was about to sign a contract with another local yard maintenance in Carmel, but when he finally found out I was scheduling them for my mother from Indianapolis, they dropped out. I don't know why, but they did. I went through GreenPal to get more exact results, and it turns out she had a neighbor for a cheap lawn mowing service in Eller Trails. We talked over the phone and got signed up right away! I can't be there for my mom every day, but it makes me happy that at least I can help somehow.
Natalie Davis
Lawn Cut in Carmel IN
Nate completely changed the way the front of our house looks! And now it looks BEAUTIFUL. We have been getting ready to sell the house, but we have been avoiding our lawn for months. It was too hard for us two city folk, and the few landscapers near us we found were out of our price range. Big Brother probably heard about it because we saw GreenPal advertised through Facebook. This is one time I will say spying is good, because meeting Nate was the best thing that has happened to us. He was on the job for a good two straight months, and by the end of it our house was as green as Hazel Landing Park. We have a few potential buyers already, and just that alone is doing wonders for our chances.
Bradley Ford
Lawn Mow in Carmel IN
I use GreenPal almost every day with my real estate business. I own a few properties in Carmel around Holaday Hills and Dales, and I hire three other local yard mowing and landscape maintenance in Carmel to help keep them in check. They send me a picture of their work after they are done, I give the okay, and we do business again in a few weeks. It seriously has saved me so much time. We used to hire someone specifically to go check the properties to see if the lawn mower showed up, and now it gets taken care of before breakfast. That's the way I like my internet!
James Brayer
Lawn Care Service in Carmel IN
I needed heavy turf removed and redone and was in awe how cheap Gary's Creations did it! When they proposed their budget I was so impressed we bumped it up just to have some padding. I was more than willing to pay their price, but the work they have done is just phenomenal. I am simple guy when it comes to my contracting. Keep your word and I'll keep mine. There isn't a contractor in Pickwick Commons that can say I cheat business. But if you do a good job as a cheap lawn mowing service in Carmel, IN I see no reason to! I'm personally dropping off this review for Gary's Creations because they are hard working gentlemen, I'd call them in the future for anything I need.
Not in Carmel, IN?
Here are GreenPal's lawn service areas
Lawn Mowing Cost Calculator
Find out the average cost for Lawn Care Services In Carmel IN
Welcome to GreenPal! We are your personal assistant for all things lawn care. Need to compare quotes on the best lawn mowing services in Carmel, In? We can do that for you and more. While some services may only list the best deals in town for cheap lawn care near you, GreenPal guides you through the whole process. We put you in contact with local yard maintenance, their best price, and their availability any day of the week.
We put you in contact with them, offer online payment options, and of course scheduling that could set you on course for cheap lawn mowing for the rest of the season!
We are the most affordable lawn care platform on the internet today. For the homeowner or business owner looking for lawn maintenance in Carmel, In it is free, and only a small fee is applied to each transaction on the website. That results in great deals in landscaping in Carmel, and a constant stream of business for the lawn mowers!
Believe it or not, the owners of GreenPal were once workers for their own affordable landscape maintenance services. Either working for a corporation or helping their family business out, lawn mowing was just a part of daily life and income. When the business was good and you couldn't walk a block without someone else contracting you, times were good. But when you have a nine a.m. appointment and not another until four, you wish there was something that could find you another slot to fill.
That is where GreenPal comes in. Since lawn mowing takes little more than a few hours, we provide them the best options for their time. If they are servicing someone out in Austin Oaks, and someone decides to contract them, we will let them know right way so they can just head over. That is all done with our hyperlocating software and help with Google Maps. The same thing goes for Zionsville down the road, and anywhere near the White River. Your neighborhood lawn mowers really are your neighborhood lawn mowers in Carmel, they aren't just pulling your leg.
This is how lawn care should be taken care of in 2017. And with new users and companies signing up daily, it very well may be the thing that pushes the service industry into this way of handling business.
About Carmel Indiana
Carmel is a city in Indiana, United States.
The small suburb of Indianapolis known as Carmel has seen surprisingly fast growth in the last few years. Located immediately north of Indianapolis, Carmel in Hamilton County, was listed as the "Best Place to Live in the United States" by CNN Money magazine in the 2012. Five years later, niche.com said the same thing about the city in their own list. In just six years, the population of Carmel went from just under eighty thousand to ninety thousand by 2016, solidifying their place as the fifth largest city in Indiana.
Surprisingly, the settlers who once inhabited early Carmel called city Bethlehem. This was years after the natives who inhabited the land were killed off by the Christian settlers, more specifically, the Quakers. According to the city annals, the plot of land known as Bethlehem was around the Rangeline Road and Main Street. To this day, it is marked by a clock tower that was donated by the Rotary Club in 2002. Not much besides small-time farmers and churches were established in Carmel for years, up until 1846. By that time, a post office was established and the name was changed officially to Carmel.
Carmel is known in trivial United States history for installing the first automatic traffic signals in the country. Leslie Haines invented the device, in the same area where the old train station resides on Monon Trail. Among this old train station, the Carmel Monon Depot, John Kinzer House, and Thornhurst Addition are all listed in the National Register of Historic Places. In terms of location, Carmel resides in the southwestern part of Hamilton County. It is coextensive with Clay Township, almost all of it with the exception of Home Place. Westfield lies to the north of Carmel, Noblesville to the northeast, Fishers to the east, and south by the state capital of Indianapolis in Marion County. Finally, Zionsville lies to the west of Carmel in Boone County. The census bureau listed Carmel to have a median household income in the city to be over one hundred thousand. Males had an almost thirty thousand dollar difference in household as compared to females, and the rest of the genders are still being tallied in order have statistics on household income. Two percent of the population was below the poverty line, an amazingly low number for a city with Carmel's demographics.
Tired of unreliable lawn services?
So are we... See how it works
Recent lawns mowed in Carmel, IN
by GreenPal's community of lawn care pros
Save Time, Save Money,
Book a great local lawn service now with GreenPal.