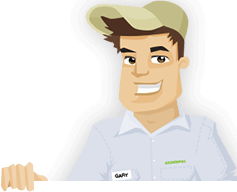 Needing your Lawn Cut?
Get Competitive pricing without the hassle
Book lawn mowing by a pro in Greenwood
Order lawn mowing now without calling around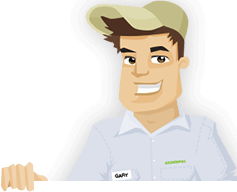 Needing your Lawn Cut?
Get Competitive pricing without the hassle
Book lawn mowing by a pro in Greenwood
Order lawn mowing now without calling around
Local lawn mowing services in Greenwood Indiana
compete for your lawn

Here are Best Lawn Care Services in Greenwood, IN as of Aug, 2019
Here are a few 5 Star Ratings from GreenPal users
Dan Whitmore
Yard Cutting in Greenwood IN
As an owner of several local businesses, I am in desperate need of reliable lawn care in Greenwood. Since my son started school art the Greenwood Christian Acadamy, I have been shorthanded. He manages the lawn care of my businesses in summer, but during the fall I need someone to do it for me. I thought hiring a landscaper would be a nightmare, but GreenPal made everything much simpler for me. And I could not be happier with the service I receive from them. If you are a business owner, or landlord in Greenwood, IN, use GreenPal. You won't be disappointed.
Jane Bidale
Lawn Mow in Greenwood IN
I love working in my gardens, but I hate the sound of a lawnmower. My husband doesn't have time to mow the yard, but we found a solution through GreenPal. We were surprised at just how quickly they replied to us and even more surprised when the lawn care guy actually showed up when he said he would. When I am not at Craig Park, I am in the garden. My husband is happy too because he now has a great excuse to bring over his friends for a BBQ. With GreenPal we get that fresh cut grass smell, without any hassle.
Devon Willthrop
Yard Cutting in Greenwood IN
Since I started my new job I haven't had the time to take on the yard work anymore. I had my neighbor's son do the lawn care for a while, but eventually, he got into Marian University and just didn't have the time with all of the studying he had to do. So naturally I did an online search for the best lawn care services in Greenwood, and that is when I found GreenPal. I thought there was no way lawn care could be so simple, but GreenPal proved me wrong. I am more than satisfied with the service I receive on my lawn.
Gina McHelen
Lawn Cut in Greenwood IN
After hiring 5 lawn services on Craigslist to mow my yard and having each one let me down, I had to say no more. It is a real nightmare to find the right lawn care team. Fortunately, I stumbled upon GreenPal. Since then my lawn has been cut every time on time. And if I want to have a last minute gathering in my yard, I can cancel the service with only a few clicks on my phone. I can't believe that GreenPal didn't come along much sooner. It is a vital service, and I am all too glad that I found them. Now I have no excues but to practice my swing at Valle Vista Golf Club.
Not in Greenwood, IN?
Here are GreenPal's lawn service areas
Lawn Mowing Cost Calculator
Find out the average cost for Lawn Care Services In Greenwood IN
What makes GreenPal original? Aren't there already enough lawn maintenance services in Greenwood, IN ? Well, no one is quite like the landscapers which we have found. Lawn service providers that work with us are thoroughly vetted with not only credit checks, also proof of previous work, photos past jobs, and even proof of acceptable equipment. All of that occurs before you ever get to talk to them.
We make it so easy to find a wide variety of reliable lawn care companies in Greenwood, Indiana. Instead of cycling through your phone book, or praying your neighbor's guy may help. We have put all of the best lawn service providers where you need them. Better yet our lawn services are offered on a competitive market, this means you will find affordable prices and the highest quality service.
As for the lawn yard maintenance companies and mowing services in Greenwood, they are looking for you equally as much as you are searching for them. That is exactly where we come in. GreenPal creates a secure, competitive market, this keeps all the rates low and also provides reliable lawn care service to you. We understand what a pain it can be to find professional lawn care service people, and that is exactly what made GreenPal. Even if you are in Indianapolis, the greater Indiana region, or anywhere around, we have many lawn care service professionals ready to serve you!

Wouldn't it be great if just a few clicks of the mouse would find a host of reliable lawn maintenance providers? Defiantly! That is exactly what GreenPal offers. You will never have to worry about receiving poor service again. Our landscapers are pre-vetted before they speak to you, they are also reviewed by their peers, and receive feedback from their Greenpal clients. So you know you will be receiving the very best customer care, any yard care service can offer.
It can really be nerve-racking to give your private information to a complete stranger on Craigslist, we eliminate that worry by conducting background checks on each of the professionals we do business within Lawrence, Carmel, Noblesville, or anywhere in the United States for that. This way we make sure that they have a solid history that their clients are happy with. We make sure they have a record of suburb customer care.
GreenPal was developed by landscapers, to fill the dire need for a stable third party link between landscapers, and their clients. We have made a straight forward process to simplify everything and make it easy as possible for the homeowner. Signing up takes only minutes, and within about 24 hours or sooner you will begin receiving quotes from landscapers that are eager and happy to treat your yard like the gem you have always wanted to see it as.
If you need help hiring a lawn care specialist, don't wait, sign up for GreenPal today, even if only to see what your choices are. Creating a profile is quick, and we won't don't need any of your credit card information before you decide to hire a landscaper. This means you get many free quotes from the best landscapers Vacaville has to offer! And there is never any contracts!
About Greenwood Indiana
Greenwood is a city in Indiana, United States.
Greenwood is a city in Johnson County, Indiana, located in the United States. The population of this suburb was 49,791 according to the 2010 Census. It has since increased to 56,545 according to the Census 2016 estimates. Greenwood, located between the roads of Indiana State Road 37 and Interstate 65, shares a border with Indianapolis. Greenwood is the most populous suburb in the south part of the Indianapolis Metropolitan Area.
Currently, the Mayor of Greenwood is Mark W. Myers. He is now serving a second term in this position. Mayor Myers also serves as a Reserve Deputy Sheriff for Johnson County Sheriff's Office.
Among the first inhabitants of the area, Greenwood area were the Delaware Indians of the Lenape. In 1818, the signing of the Treaty of St. Mary's created central Indiana to European American settlement. By 1823 the first cabin in north Johnson County was set up by the settlers John B. and Isaac Smock on land which is currently occupied by Greenwood Park Mall. Greenwood is first known as "Smocktown" or the "Smock's Settlement" in the honor of the Smock brothers. It later became "Greenfield" in 1825.
Since there was already another Greenfield located in Hancock County, the name of the settlement was lattr changed to Greenwood. Some still claim the town's name was in the honor of Samuel Greenwood, who platted the small community in 1872.
Greenwood was incorporated under Indiana law as a town in 1864 and became a fifth-class city by 1960. In 2010, the Greenwood City Council had approved measures to change the official status of Greenwood into 2nd class city which would be in accordance with Indiana Code Title 36, Article 4, Chapter 1.
Greenwood Commercial Historic District was placed on the National Register of Historic Places in 1991. This entire district encompasses some 25 buildings and 32 acres.
Source: Wikipedia
Tired of unreliable lawn services?
So are we... See how it works
Recent lawns mowed in Greenwood, IN
by GreenPal's community of lawn care pros
Save Time, Save Money,
Book a great local lawn service now with GreenPal.