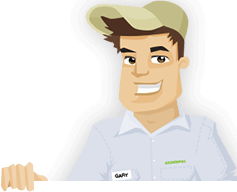 Needing your Lawn Cut?
Get Competitive pricing without the hassle
Book lawn mowing by a pro in Noblesville
Order lawn mowing now without calling around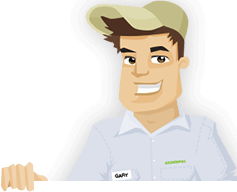 Needing your Lawn Cut?
Get Competitive pricing without the hassle
Book lawn mowing by a pro in Noblesville
Order lawn mowing now without calling around
Local lawn mowing services in Noblesville Indiana
compete for your lawn

Here are Best Lawn Care Services in Noblesville, IN as of Aug, 2019
Here are a few 5 Star Ratings from GreenPal users
Leland Duke
Lawn Cut in Noblesville IN
Considering what I was coming from, GreenPal is the best thing I've used. I'm coming from a long history of contracting local lawn mowers in Noblesville, Indiana from Craigslist, but I'm not messing with that anymore. I didn't have a problem until one cheap landscaper near me tried to bill me for $300 instead of $30. When I confronted him about he got really squeamish and threw the blame on me. It was a weird situation, so I moved to GreenPal for some protection at least. Craigslist is too wild west for me. GreenPal is way better anyway. I've already found three reliable lawn mowing services near me in Arbor Grove, and that is two more than what I need.
Christel Haack
Grass Cutting in Noblesville IN
Joe has been a great partner from start to finish! He's a class act, and I appreciate all the work he's done for our yard. I don't know how I would have found him without GreenPal, but I'm glad I did. I was at a point in my life when I was so frustrated with finding someone on my own to help with my lawn mowing, but there were hardly any options for cheap lawn maintenance in Noblesville that would drive out to me in Cumberland Pointe. Then all of the sudden after a week on GreenPal they're all over the place. Maybe it's just my voice on the phone?
Bradley Haun
Lawn Mowing in Noblesville IN
I've hired two landscapers in Noblesville so far, each one has been just fine. Nothing fancy, but they did do the jobs right like professionals. I had my old pecan trees groomed out of the way of the roof, turned out two of them were practically dead. Michael's Mowing took care of getting the permits and everything which I am grateful for. He could have just dropped the task on me and waited until I got it done. I also hired a cheap landscaper in Noblesville to clean up the look of my front yard. The grass was overgrowing into the pavement and the sprinkler system was bust. I haven't had any problems contracting over GreenPal. Any of these guys could take up the lawn mowing at Sagamore golf Club and no one would notice the difference.
James Madrid
Lawn Care Service in Noblesville IN
Some of these lawn maintenances in Noblesville need to clean up their appearance, but there is no doubt they are good at what they do. When Michael showed up for the first time to cut the lawn, I was just about to call the cops. He didn't even look like he owned a mower. But sure enough when he pulled his truck around and got to work it was the best I seen. He would stop periodically and tell me about a problem patch in the yard or a problem tree in the future. He lives in Kingsley, so that is a huge help on my end. We'll be hiring Michael for some time now, and I don't see a problem with it for the future.
Not in Noblesville, IN?
Here are GreenPal's lawn service areas
Lawn Mowing Cost Calculator
Find out the average cost for Lawn Care Services In Noblesville IN
Welcome to the last lawn care service you are going to need! Don't waste your time hunting down each individual option for cheap lawn maintenance in Noblesville,IN we have everything you need on your personalized homepage. With our amazing new website and app, there is no reason you should be suffering looking for lawn care!
Need just a lawn mowing? A problem tree that needs pruning or removal? What about a complete revamp and landscape of your yard? You can find all that and more, from independent lawn mowers to landscape and maintenance companies, as close as a few miles from your with house!
How does this service work exactly? When you sign up for GreenPal, you will automatically be in touch with every option for yard maintenance in Noblesville. When you sign up and decide to schedule for a lawn mowing, companies throughout the city will be reaching out with their best offer. All that is left for you to do is choose and contract them! You won't even need to find an obscure way to pay them! No leaving checks under garden gnomes or under the secret rock. You get to pay for a lawn mowing as easily as you would a new sweater or (in some cases) groceries.
Anyone in the city can register to look for cheap lawn care in Noblesville. From business owners to real estate agents looking to keep their properties nice, GreenPal has options for everyone. In fact, Guerin Catholic High School was one of the few schools who have used it to keep care of their grounds!
The best part about GreenPal is our commitment to security and safety. Sites like Craigslist and Backpage are excellent for selling and getting the word out there, but any respectable homeowner would be weary about inviting a stranger claiming to be a reliable yard maintenance in Noblesville.
We cut the guesswork out by requiring specific business information from each and every business. From tax forms to lists of clientele, every lawn care service this side of the Ohio River must pass all background checks in order to be on GreenPal. Every company wants to pass them too, since GreenPal does what days of work would do.
Signing up for GreenPal takes as little as a few minutes, but it guarantees you a lifetime of free quotes and options for lawn care. Even if you aren't considering it now, shop around and see just how many cheap lawn mowing services there are near you. You would be surprised just how many people are willing to cut your grass for you!
About Noblesville Indiana
Noblesville is a city in Indiana, United States.
Located north of its state capital of Indianapolis, Noblesville resides as the county seat of all of Hamilton County. It is home to just about fifty thousand people in Indiana, which makes it the 14th largest city in the state. Noblesville is unique in that it belongs to several townships, including Delaware, Fall Creek, Noblesville, and Wayne. To their credit, despite being a humble, quiet town, Noblesville is home to the famous Ruoff Home Mortgage Music Center and the Indiana Transportation Museum. This was due in part to Indiana's complex history with railroads during the Civil War.
Indiana, being so close to Kentucky, was seen as the gateway into the north and south. When slaves made a break for their freedom away from oppression and hateful racism, Indiana was usually the first point in their journey. Dozens of stations were established throughout Indiana, and hundreds of slaves found refuge up north because of them. The land of Indiana, prior to the Civil War, was bought from the natives that lived there.
William Conner was the only settler living in Hamilton county at the time with a Lenape woman. It was on their settlement that they established the first trading post in central Indiana, two years after the beginning of the nineteenth century. Because of the amount of work Conner and Josiah Polk put into Noblesville's soon-to-be downtown area, Conner Prairie Pioneer Settlement is now a history museum in Fishers.
The first population boom in Noblesville was after the gas boom in Indiana. It was in 1888 when a natural gas well right near Pleasant street was discovered. This made a lot of people millionaires, some slaves, and others moved out in order to make room for new money. Because of this prosperity, the historic homes you can see today, many with Victorian influences, can be seen. The second big migration from other parts of the US included the overspill from Indianapolis, where many people visit for car racing. The Ku Klux Klan were said to have a strong presence in Noblesville because of Kentucky's outlawing of it after the Civil War. People still wanted to be hateful, however, and would march across the Ohio River into the surrounding communities in Indiana. They would hold their meetings, take turns being racist, and then walk back home to Kentucky.
Tired of unreliable lawn services?
So are we... See how it works
Recent lawns mowed in Noblesville, IN
by GreenPal's community of lawn care pros
Save Time, Save Money,
Book a great local lawn service now with GreenPal.