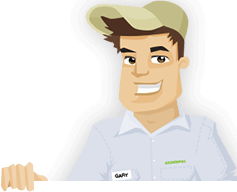 Needing your Lawn Cut?
Get Competitive pricing without the hassle
Book lawn mowing by a pro in Lawrence
Order lawn mowing now without calling around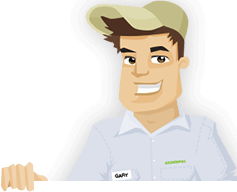 Needing your Lawn Cut?
Get Competitive pricing without the hassle
Book lawn mowing by a pro in Lawrence
Order lawn mowing now without calling around
Local lawn mowing services in Lawrence Indiana
compete for your lawn

Here are Best Lawn Care Services in Lawrence, IN as of Oct, 2019
Here are a few 5 Star Ratings from GreenPal users
Samuel Andres
Lawn Mow in Lawrence IN
It took me a while to actually go through and sign up for GreenPal, but once I did it was smooth sailing! I've been needing a tree removed but no one came in with a reasonable enough price. I was going to settle on a local landscaper in Brookhaven but Eco Mow reached out right before. He was one of the three lawn maintenance services in Lawrence, In that sent me a message, but what really got me was his demeanor. Ryan carries himself with professionalism and it shows in his work. I've hired lawn mowers and landscapers in Lawrence, In before, but Ryan seems like he knows what he's doing.
Nicole Pfeffer
Lawn Service in Lawrence IN
My backyard was in desperate need of help, and I was no use. I tried cutting my lawn but ended up cutting too short and killed most of it! I joined GreenPal and put the call out for someone to help me out, Miguel was the best fit. He's been on our lawn for two months now and he has done wonders! We are so happy with him, we'll be keeping him on for a while now. Thanks to you all we've gotten back on track and can finally start putting the house on the market. I don't know if GreenPal is like this in every part of Indianapolis, but I was lucky to have a few good lawn mowing services in Orchard that are well worth your money!
Bob Iverson
Lawn Mowing in Lawrence IN
Any guy you find on GreenPal is going to be great. There are so many lawn care services in Lawrence, In that will give you a good mowing, no doubt about it. I just use GreenPal because that's where they are. It takes me like five minutes to find somebody and they are usually there the next day. Best record is a few hours, but that was from a local lawn mower in East Avalon Hills that just had a free day. We lived close by, but it was nice of him to at least attempt to be fast. GreenPal is super simple, especially for someone so slow at tech like me.
Michael Gorbet
Yard Cutting in Lawrence IN
Gary's Creations and his team are THE best. They completely transformed the yard better than we could have imagined it. We came in with a few ideas, but he is such a professional landscaper in Lawrence that he worked his way around the city for the best deal on materials. He didn't have to, we would have gladly paid what he thought was a fair budget. He found a small nursery right in Brendonwood that had the best Birds of Paradise flowers. Our front yard looks beautiful now!
Not in Lawrence, IN?
Here are GreenPal's lawn service areas
Lawn Mowing Cost Calculator
Find out the average cost for Lawn Care Services In Lawrence IN
GreenPal is the slickest, easiest way to contract local lawn maintenance in your city. We have established ourselves across the nation as the number one way to find the best deals in lawn care. Not only do we connect you with local lawn mowers and landscapers in Lawrence, In, we help regulate the prices by allowing everyone the same access to bid for your business.
GreenPal works on one guiding principle: make it faster and easier than any other options contracting landscapers. Even with the power of the internet, the average person is not going to find all the best deals in cheap yard maintenance in Lawrence. This is because companies can pay to jump up on the top ten list, the first page of google. But the thing is, they are competing with the whole internet, not just their lawn mowing friends in the same area.
But on GreenPal, all they are competing with is their colleagues. While you are searching the whole internet through Google, GreenPal minimizes all the effort and shows you just the results. With GreenPal's platform, you can take care of everything from comparing quotes and paying for local yard mowing in Lawrence, In.
How did we gather all the best options for local lawn maintenance in Lawrence, In? In a way, these companies come to us. After we established a presence in Indianapolis, we were gathering info from lawn mowing services in Kensington Commons!
We have not just made a service for the home or business owner but for the everyman's company as well. Once they are approved to be on GreenPal, they can have the same space as a major corporation. When you schedule for a lawn mowing appointment through GreenPal, they will be notified at the same time as everyone and be allowed to bid for your business. How much more easy can it be?
When you as a homeowner sign up for GreenPal, you will have access to every possible lawn mower and landscaper near you. As always, it is free and hardly needs a credit card to sign up. You can start comparing the best quotes for yard maintenance in Lawrence the minute you sign up, and will have the option to contract a quick lawn mowing from here until Doomsday! This is how easy lawn care can be!
About Lawrence Indiana
Lawrence is a city in Indiana, United States.
Lawrence is considered to be one of the four excluded cities in Marion County. The term describes the city's odd geographic location, not for any of the area's racist or segregation historical ties. As of the population count in 2010, Lawrence boasted a small population of about forty thousand people. In regards to its location from Indianapolis, Lawrence, Indiana resides to the city's east. Before being called Lawrence, the city had a long history going by the name Lanesville. When it came time to be incorporated, Lanesville was already a burgeoning city in state. Because the city resides in the Lawrence township, citizens at the time voted for the city to be called Lawrence.
Of the forty thousand or so people that reside in Lawrence, there was a total of 17,864 houses. Of that number of households, twelve thousand families resided in these households. With a population density of just about three thousand people per square mile, the city occupied just about nineteen thousand housing units by the end of the year.
The racial makeup of the city is fairly representative of the rest of the area, with the majority (64%) being white, nearly a quarter being African American, less than 1% Native American, 1.4% Asian, 0.1% Pacific Islander, and 6% from other races. Latinos make up 11% of the population.
Like many towns in Indiana, Lawrence's close location to Kentucky made it a retreat from certain undesirable laws. A huge instance of this practice was Indiana's lack of laws regarding the Ku Klux Klan. Couple this with the fact that by the time of the civil war, Indiana had anti-slavery laws in place, and you have a parallel migration of Klansmen and slaves going to Indiana to practice their freedoms. Slaves in Kentucky had just a short run North in order to escape their enslavement. This sparked a lot of heat between Indiana citizens and Kentucky citizens, spurring support for slave hunting laws. The debates circled around the right for an American citizen to retrieve his property, and that hunting down an escaped slave is merely an act of taking back what is theirs.
Tired of unreliable lawn services?
So are we... See how it works
Recent lawns mowed in Lawrence, IN
by GreenPal's community of lawn care pros
Save Time, Save Money,
Book a great local lawn service now with GreenPal.