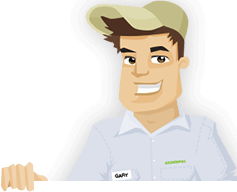 Needing your Lawn Cut?
Get Competitive pricing without the hassle
Book lawn mowing by a pro in La Mesa
Order lawn mowing now without calling around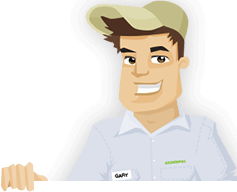 Needing your Lawn Cut?
Get Competitive pricing without the hassle
Book lawn mowing by a pro in La Mesa
Order lawn mowing now without calling around
Local lawn mowing services in La Mesa California
compete for your lawn

Here are Best Lawn Care Services in La Mesa, CA as of Sep, 2019
Here are a few 5 Star Ratings from GreenPal users
Jim Green
Lawn Mow in La Mesa CA
I am pretty impressed with the service. I wasn't expecting much, there was something about the idea that seemed way too good to be true. I mean, who would take the team to design an app for such all the options for cheap lawn care near me? But then again, I say that and here I am trying to find a local lawn mower near me like I am hunting for a lost cat. It has been a struggle, and there was a point when I was snooping around Clay Park just to talk to the lawn mowers that cut the grass there for help with my lawn. Don't get me wrong, I like my lawn to look good, but I have literally no knowledge on how to do it. The best I can do is buy a lawn mower, after that I am not too sure who is safe when I turn it on. I don't know about you, but I like my pets in one piece. Yes, I would recommend GreenPal to my friends and family.I actually have gotten my friend on it, but he uses it in secret from his wife. Different people I guess!
Marco Adams
Lawn Cutting in La Mesa CA
This thing is so cool! Call me a nerd but I get such a kick out of finding new apps like this, this one has been the coolest one I have seen in a while. Honestly, there are times when I freak out about technology and think we are heading down to an apocalypse, but then I find out about apps like this and it is a different story. If we keep creating technology like this, I can definitely see a better future, a good one where everything is delivered by robots and everyone is happy. I have gotten so used to it that I am bringing it up to the PTA to have funds to hire a reliable lawn care service near me to cut the grass around Rolando Elementary. So we'll see, at least you guys give us the option to think about things like that!
Brett Valdez
Lawn Care in La Mesa CA
I tried a few other services like this, but this one has to be the easiest to navigate. As far as the core infrastructure goes, yes, the other services were fine, and I had no problems contracting affordable lawn maintenance in La Mesa, Ca. The only thing was that the system was way too complicated. The app had only a few features but the website only had features you could use through the app. Super weird stuff. So I changed the game to GreenPal and haven't looked back. I have kept with the same local lawn mower near me that I hired, but that is only because he lives so close to Harry Griffen Park. We pay and do everything through the website, so it has been real easy. I am pretty happy with the service, so thank you for taking your time and making sure all the logistics work right! Of course, I am not going to complain about the cheap prices either.
May Little
Lawn Mowing in La Mesa CA
So I have been using GreenPal for about four months now, and it has been working pretty smooth. I tried a few choices for yard maintenance in La Mesa, Ca before I chose. I have been pretty picky, especially because we live so close to San Diego State. I have been there, a student with tons of debt and trying to scrap for a buck, and that would be fine if I were just looking for cheap lawn maintenance in La Mesa, CA for my personal home, but I use the service for my real estate company. So you can imagine how often I need quick lawn mowing in case I get a bidder on one of my listings. It is hard work, but you know what, I have been able to destress from at least this area of the job. I don't even worry about it anymore, and I can focus my energy in other areas.
Not in La Mesa, CA?
Here are GreenPal's lawn service areas
Lawn Mowing Cost Calculator
Find out the average cost for Lawn Care Services In La Mesa CA
Good people of La Mesa, California! Stop what you are doing with your current state of finding lawn care, we have ended all your troubles in finding the best prices for affordable lawn maintenance in La Mesa, Ca. What was once a wild goose chase is now just as accessible as pictures of your favorite celebrities. GreenPal is quickly becoming the internet's premiere platform for finding reliable options for cheap yard maintenance in La Mesa, Ca.
We came up with the idea of GreenPal because we have been exactly in your shoes. Whether it is because of a lack of time, effort, or maybe you just aren't the kind of person who was born with the ability to keep a plant alive (don't worry, even perennials can be hard to keep alive), you need someone to look over your lawn maintenance. How do you go about looking for them?
You could take to the internet, and that is a decent enough option, especially now in this day and age. But the catch searching for cheap grass cutting in La Mesa, Ca is this: because most of the best yard mowing services in La Mesa, Ca are homegrown and only have a few employees, the new trends of internet advertising and websites are lost to them. They don't have time to be designing websites, they are too busy working hard in the sun for people like you!
The funny thing is that we used to be one of these options for reliable landscaping in La Mesa, Ca. When we were in college, we actually ran our own cheap lawn mowing service to help pay for school and groceries. During those months where everyone wanted to schedule us for a cheap lawn mowing and whatnot, business was good and we were happy. But it wasn't until a period of time hit where no one wanted to see the sight of a lawn mower. We were stuck without jobs and without money. It was during these dry spells that we really saw the potential for something that connected both homeowners and landscape maintenance services in La Mesa, California.
Thus, when the technology finally came around where something like GreenPal could exist, we got right down to work. Now, just like you would call for an Uber or rent an AirBnB, you can use the same technology to contract local lawn mowing in La Mesa, Ca. And, because we know neighborhoods are just as teeming with businesses as their major cities are, we have divided up the city pages by areas of San Diego. This is all so you can find local lawn mowers near you who are just as suited to do the job as a lawn care corporation could.
In a sense, our experience on both sides of the lawn care industry really gave us the idea for GreenPal. Just as all the homeowners of America need to contract for local lawn maintenance in La Mesa, Ca and other cities in the United States, these amazing services for yard maintenance in La Mesa, Ca are looking to win your business.
That is why GreenPal is so great. Both companies and people can meet, message, quote, and contract for their own benefits. Never again will a homeowner have to scrape through the phone book or scratch over bulletin boards for a chance at a good deal. No longer will grass cutting and yard mowing services be without an opportunity to reach their market.
What we understand, what other peer-to-peer services do not we should say, is that we take great care to hire only legit businesses. Other websites like Craigslist are amazing for their own use, but for something as delicate as lawn care, you know, a service where you invite a stranger to your home (possibly when you are not there) and leave yourself exposed.
That is why GreenPal takes the time in order to make sure each yard maintenance company in La Mesa, Ca is legit. We ask that each company, every independent lawn mower from Lake Murray to as far south as Lemon Grove, to apply and send us very specific documents. That includes business credit and accreditation, pictures of their entire inventory of equipment, and a list of past clientele. This last bit of information is just as important as their legitimacy, because it tells us a few things about their work ethic and overall customer service. Does it not make sense that a company that gives great lawn maintenance in La Mesa, CA should be in demand? We think so, and fi we see a good long list of repeat business, we can be sure that these homeowners trust them enough to hire them again and again.
About La Mesa California
La Mesa is a city in California, United States.
La Mesa, contrary to a wide range of popularly held beliefs about the area, is located east of Downtown San Diego, about nine miles. The beautifully landscaped city nestled in the California Hills has a few nicknames, but of the many, the more popular is "The Jewel of the Hills."
Despite its very large tourist economy, La Mesa is no more much of a city than one would think. It is not a principle city, nor is not a census-designated location of California. Because of this, La Mesa, California does not have a city charter. In fact, La Mesa operates under regular California laws and regulations. It is not covered specifically by a city ordinance; so much of the website content of their city website refers to the whole state of California's penal code and records.
In another aspect about the city, one that does deplete the energy of the hemisphere, the official flower of La Mesa is the bougainvillea. One of the few things La Mesa residents can vote on, a list that does not include city officials, is the city's official flower. La Mesa's geography can be described as the following: it is located twelve miles east of the Pacific Ocean. Because the Pacific can be marked as a cold and grayish weather, and because La Mesa is located much closer to the Ocean than most of San Diego, its temperatures have greater extremes than San Diego.
The landscape of the area causes an interesting effect in terms of the weather. Because of the areas many mountains, hills, valleys, along with its close association with the ocean, micro climates are very common. These miniature spheres of varying climate create an interesting thing for its citizens. One who drives a few miles can experience rain, winds, heat, or some strange combination of them that result in experiencing four different temperate zones in a day's drive.
Tired of unreliable lawn services?
So are we... See how it works
Recent lawns mowed in La Mesa, CA
by GreenPal's community of lawn care pros
Save Time, Save Money,
Book a great local lawn service now with GreenPal.