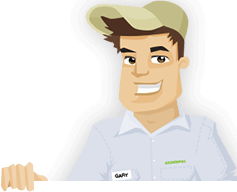 Needing your Lawn Cut?
Get Competitive pricing without the hassle
Book lawn mowing by a pro in Ocean Beach
Order lawn mowing now without calling around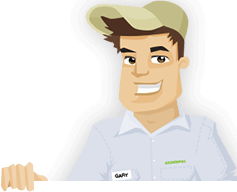 Needing your Lawn Cut?
Get Competitive pricing without the hassle
Book lawn mowing by a pro in Ocean Beach
Order lawn mowing now without calling around
Local lawn mowing services in Ocean Beach California
compete for your lawn

Here are Best Lawn Care Services in Ocean Beach, CA as of Sep, 2019
Here are a few 5 Star Ratings from GreenPal users
John Strum
Grass Cut in Ocean Beach CA
I reached the people at RM Landscapes for help with my yard in the Sunset Cliffs Boulevard area. They did well with checking on the quality of the trees around my yard. They helped with cleaning out the weeds that were growing around the bases of the trees. The best part is that the weeds haven't come back in the past few weeks, and my trees are still healthy. They also worked on cleaning up the leaves and branches and other stuff that had fallen from my trees. They can do it without hurting my grass, which is a whole lot different from what it is like when I try taking care of the place on my own.
Alan Moran
Lawn Cutting in Ocean Beach CA
I operate a bed and breakfast off of Point Loma Avenue, and my property needs to look its best, so my guests can feel relaxed. South Cal Landscaping does a fantastic job every few weeks with trimming my bushes and mowing the lawn. They always clean up the place. They even help with the power washing process to keep the surface looking better. They are very clean and prompt and understand everything my yard needs when looking beautiful. Today, my bed and breakfast looks outstanding to the point where I've got all the open dates reserved for the next month.
Clyde Acosta
Lawn Care Service in Ocean Beach CA
I reached Bello's Landscaping for help with restoring a few things around my yard in the Sunset Cliffs area. The team did well with adding a new French drain to the side of my home. My yard looks healthier thanks to how the water can drain well once again. Also, the team found a few ant hills and assisted me with cleaning out those places. They did well with cleaning them out and with seeing that the rest of my grass would not be harmed. The thorough work they completed helped me by giving my yard a beautiful look that the site deserves.
John Landry
Yard Mowing in Ocean Beach CA
My house on Froude and Del Monte has a bunch of trees and an in-ground pool. Just about every lawn care provider I've contacted for help had made a mess in some way or another when trying to care for my place. But Chula Vista Lawn was much more careful and controlled over how well my yard was cared for. They didn't spread all those leaves or grass clippings into my pool. They were cautious when trimming my trees and were very precise in mowing my lawn. They even cut the spaces near my pool without making a huge mess.
Not in Ocean Beach, CA?
Here are GreenPal's lawn service areas
Lawn Mowing Cost Calculator
Find out the average cost for Lawn Care Services In Ocean Beach CA
Ocean Beach CA may be a fun place for recreation and entertainment in San Diego County, but that doesn't mean like in Ocean Beach is all about play. You'll have to take care of some lawn maintenance tasks on occasion. You might have a small business near Osprey Point that needs regular trimming. You could also have a home on Santa Cruz Avenue that is larger and has more grass to cut.
The good news is that you don't have to waste your time on the lawn care process when you download the GreenPal app. You will find that the GreenPal app will help you find the best yard maintenance teams in the city.
You can find people through GreenPal by listing your address in Ocean Beach CA. You could state that you are near Spray Street and the dog beach around the area. You can find many teams that can make the trip out to that far off part of the community. The listings will include full descriptions of each team available for hire. You'll learn about what each team has to offer. Customer reviews of each of these lawn mowing providers will also help you with finding further information on each of these teams that you can hire.
Each of the groups you'll come across on GreenPal is trustworthy. That's because we only work with groups that have been confirmed to provide quality services. We work with directories from groups like the Ocean Beach Main Street Association. These entities will provide us with full information on licensed and insured lawn care teams in Ocean Beach CA. The listings will help you identify many opportunities for caring for your yard that you will appreciate.
Our app also provides you with a thorough approach to planning the services you need. You can reserve appointments with these lawn care providers through GreenPal. You can also pay for services and leave reviews of any groups that you have hired in the past.
You can even find a general review of how much it would cost for you to hire teams for your services. Your estimate on GreenPal can be measured based on your precise location and how large your lawn is. The approximate amount of time between service sessions can also be listed here. You'll see that it doesn't cost anywhere near as much money for you to hire a team for your lawn mowing needs as you might expect.
The best part is that the GreenPal app is free for you to download. We know that a home on Muir Avenue or another part of Ocean Beach can be expensive. That's why we ensure you'll get the help you need without having to spend as much money as you might expect to handle.
Download the GreenPal app and get started in finding the best lawn care providers in Ocean Beach CA. The GreenPal app will help you with finding the teams that you can trust for your lawn service demands.
About Ocean Beach California
Ocean Beach is a city in California, United States.
Ocean Beach CA is a neighborhood of San Diego. The community is to the south of Mission Beach and is directly on the shore of the Pacific Ocean. Temecula Heights and Point Loma Heights are to the east. The Entrance Channel that links the Pacific Ocean to Mission Bay is on the northern end of Ocean Beach.
The historic district section of Ocean Beach CA is home to a few beach cottages and craftsman bungalows. The Strand Theater, a historic single-screen movie house, is also in this part of Ocean Beach.
There are two schools located in Ocean Beach. The Warren-Walker School is a private school that serves students up to the eighth grade. The Ocean Beach Elementary school is a public school for students up to the fourth grade.
The city is home to a sub-tropical climate, thus making the place conducive for living among many feral parrots. There are various feral parrot communities around Ocean Beach, with many of these being Amazon parrots. The people in Ocean Beach often refer to these parrots as the OB Air Force. They are more vocal during the early and late parts of the day.
Ocean Beach CA was first settled in 1887. A pair of developers built new houses and hotels in the area. The Wonderland Amusement park operated in the city from 1913 to 1916. The site became popular in 1916 as surfing icon Duke Kahanamoku introduced the sport to the San Diego area at Ocean Beach, although it is believed fellow early surfer George Freeth may have been in the area first.
Ocean Beach CA has a population of approximately 12,000. The community is dense with various villas and townhomes bordering smaller commercial sites. The Ocean Beach Pier stretches out on the western end of the area.
Robb Field and the Dusty Rhodes Park are both on the northeastern end of Ocean Beach. Robb Field is home to a few baseball and softball diamonds and a skate park on its eastern end. Dusty Rhodes Park is smaller in size and features a dedicated dog park. Both are next door to the Barnes Tennis Center, a space featuring several tennis courts with various surfaces.
Tired of unreliable lawn services?
So are we... See how it works
Recent lawns mowed in Ocean Beach, CA
by GreenPal's community of lawn care pros
Save Time, Save Money,
Book a great local lawn service now with GreenPal.