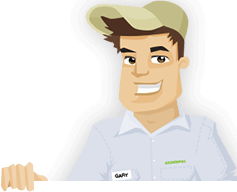 Needing your Lawn Cut?
Get Competitive pricing without the hassle
Book lawn mowing by a pro in Lemon Grove
Order lawn mowing now without calling around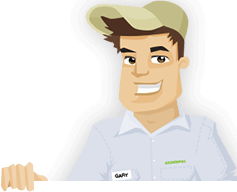 Needing your Lawn Cut?
Get Competitive pricing without the hassle
Book lawn mowing by a pro in Lemon Grove
Order lawn mowing now without calling around
Local lawn mowing services in Lemon Grove California
compete for your lawn

Here are Best Lawn Care Services in Lemon Grove, CA as of Sep, 2019
Here are a few 5 Star Ratings from GreenPal users
Samuel Jefferson
Yard Mowing in Lemon Grove CA
I reached the people at Encanto Landscaping to help me with mowing my lawn near the San Miguel Elementary School not long ago. I have been bearing with lots of kids running around my yard recently, and I wanted to fix up my lawn so they would stop messing the place up. The team was very prompt with the grass cutting effort and did particularly well with producing a new pattern. They also ensured that my lawn was cut at a nice height so it would be easy for me to keep the space looking attractive. The kids at the school are no longer running up and down my lawn thanks because they know the place is too nice to tear up now.
Janet Isabel
Lawn Service in Lemon Grove CA
I reached Pro Lawn Care recently to get help with mowing my lawn on Madera Street and with removing some dandelions that had sprouted up around the front part of my yard. The team helped with drying out and heating the old weeds. The dandelions stopped growing not long after the initial treatment. Also, the grass spots are still as green as ever. I appreciate what Pro Lawn Care did for my space, as I had tried just about everything to kill off those weeds. Everything I tried doing kept killing off the grass, but Pro Lawn Care got it right the first time.
Tony Williams
Lawn Care in Lemon Grove CA
I reached JG Lawns last month to ask me for help with my lawn on New Jersey Avenue. I have a big landscape and a large in-ground pool that I asked them to mow around. The team was accommodating in ensuring my space could be cared for. They did well with mowing grass and with cleaning up all the grass clippings after they did everything. I particularly appreciated how the team kept the grass from entering my pool. They even trimmed the spaces around the pool and still kept the grass from falling in the water and making it a mess.
Louis Fox
Lawn Mowing Service in Lemon Grove CA
I asked RM Landscapes to get to my home in the Miller's Ranch area to help me with restoring the green grass color that my place used to have. My lawn didn't do very well with the recent drought in the area. But the people at RM were very helpful in seeding the lawns and analyzing the drainage all around. The team helped me prepare a new irrigation setup too. The lawn maintenance team here was instrumental in giving me a good lawn that looks beautiful. It has been much easier for me to water my yard since they helped than it had been in the past.
Not in Lemon Grove, CA?
Here are GreenPal's lawn service areas
Lawn Mowing Cost Calculator
Find out the average cost for Lawn Care Services In Lemon Grove CA
You need to look at how well your lawn in Lemon Grove California looks. You'll have plenty of people driving to and from work or school going by your yard depending on where in the city you are. People traveling on the trolley line could also see your place throughout the day if you live near Lemon Grove Avenue. Don't you think you need to keep your yard looking beautiful so people won't judge you for having anything unattractive?
You'll need to hire a lawn mowing team to help you with giving your lawn in Lemon Grove a look it needs. But what lawn mowing providers are out there for you to hire? The answer to that question is simple, as there are plenty of choices to find for your lawn maintenance requirements. We at GreenPal are here to help you find the teams you can trust.
You can use the GreenPal app to find details on great lawn services near you regardless of which trolley station in Lemon Grove you are near. You can ask for help whether you're on Massachusetts Avenue or a little closer to the MLK Freeway.
We have information on great lawn services for people from Sunset to Washington Park to hire. Our team has full details on everything you can utilize for your lawn care demands. Each unit you can find through the app will help you with everything from mowing your lawn to trimming your bushes. You can read the specific details on each listing to learn more about what these teams have to offer. You'll notice that it is not hard for you to make the most out of your work when you use the GreenPal app for help.
The people you will come across on the GreenPal app are all ones that you can trust with your lawn care needs. You'll find many teams that are listed with the Lemon Grove Chamber of Commerce alongside many other entities. We only list the best teams that you can trust.
You'll also like how the reviews listed throughout the GreenPal app are all from people who have hired these teams in the past through the app. Each report includes details from a GreenPal user who reached a lawn service for help. The reviews will give you new insights on everything you can expect to find out of each entity.
You have the option to switch between providers through the app as well. We'll also help you to pay for services through the app. There's also the option to get a rough estimate on what services would cost for your needs when you review the app. You'll find that our content is thorough and simple to follow when you consider the features of the GreenPal program.
Download the GreenPal app now, and start looking for quality yard care services that you can trust throughout Lemon Grove. Our team will help you identify the best solutions for your yard that will give you an outstanding appearance that your place deserves.
About Lemon Grove California
Lemon Grove is a city in California, United States.
Lemon Grove California is an eastern suburb of San Diego. The city prides itself on having one of the best climates in the country.
Lemon Grove CA is about nine miles east of San Diego. The Martin Luther King Jr Freeway or Route 94 links people between the two cities. The city also has two stations on the San Diego Trolley system's Orange Line. The northern station is at the Lemon Grove Depot, while the south station is on Massachusetts Avenue. The line links to downtown San Diego to the west and La Mesa and El Cajon to the north and east.
The city is home to the world's largest lemon sculpture. The giant lemon on display in the city's center is about 3,000 pounds in weight and ten feet long. The lemon was built in 1928 and is on Lemon Grove Avenue and Broadway.
The Lemon Grove and Grossmont Union School Districts operate the public schools in the city. Lemon Grove Academy Middle School is the most prominent school in the city. There are no high schools located within Lemon Grove. Morse High School is south in the North Bay Terraces region of San Diego. Helix Charter High School is to the north in La Mesa.
Many of the business activities in Lemon Grove are on Broadway, a road on the northern part of the city. The College Grove shopping center is on the western end near the MLK Freeway.
Lemon Grove was first settled by Americans in 1850 after California became a state. There were some Spanish missions in the area beforehand. Those missions were formed after Mexico became an independent nation. The city was named Lemon Grove in the late nineteenth century in honor of the climate in the area being suitable for growing citrus fruits. The citrus fields started to shrink in the 1940s in favor of suburban homes. Lemon Grove was incorporated as part of San Diego County in 1977.
Lemon Grove's official motto is that the city has the "Best Climate on Earth." The conditions in Lemon Grove are mild and warm throughout the year with most of the precipitation occurring during the winter season.
The population of Lemon Grove is around 26,000. The city's location is directly south of La Mesa and west of Spring Valley.
Tired of unreliable lawn services?
So are we... See how it works
Recent lawns mowed in Lemon Grove, CA
by GreenPal's community of lawn care pros
Save Time, Save Money,
Book a great local lawn service now with GreenPal.