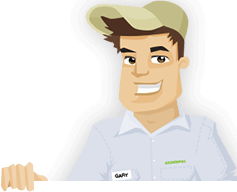 Needing your Lawn Cut?
Get Competitive pricing without the hassle
Book lawn mowing by a pro in San Marcos
Order lawn mowing now without calling around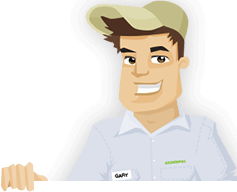 Needing your Lawn Cut?
Get Competitive pricing without the hassle
Book lawn mowing by a pro in San Marcos
Order lawn mowing now without calling around
Local lawn mowing services in San Marcos California
compete for your lawn

Here are Best Lawn Care Services in San Marcos, CA as of Sep, 2019
Here are a few 5 Star Ratings from GreenPal users
Mike Price
Lawn Cut in San Marcos CA
The only thing that would be great about GreenPal is if it were more available to people like me near Lake Moree Park. Not that it has been bad, I guess it is just the luck of the draw that I don't have too many cheap landscaping near me. But still, that is just me being picky. It really isn't that bad when local yard maintenance in San Marcos, Ca can't service my lawn exactly on the day we ask him to, it is just a preference. Really, every hire we have done through GreenPal has been a professional, and you can tell it right way in just how they introduce themselves to you. If it weren't for their experience, I would definitely have gone somewhere else.
Kristopher Leon
Lawn Maintenance in San Marcos CA
You guys saved me a lot of time come the crunch time of the semester. For one I am not home a lot, especially during the semester. I practically live in the Palomar College library. One of the roommates let us know that the city wrote us up for having grass that was too tall, but none of us had the time or the tools necessary to take care of it. The first time we considered just yanking all the grass out by hand, but that was a little unfeasible. We ended up just looking online for local lawn mowing in San Marcos, Ca, but we weren't really happy with the deals we found ourselves, but it was just a pick and choose once we got to GreenPal. I think we were able to hire a cheap lawn mower in San Marcos, Ca a few times for thirty bucks, and between four roommates it is dirt cheap. We are just thankful we were able to find something we can afford, that city citation is no joke!
John Chancellor
Grass Cutting in San Marcos CA
Absolutely, GreenPal has made my life easier, as far as local lawn maintenance in San Marcos, Ca goes. I have hired out six times now, each time someone different in the lineup. I just want to know I can get taken care of in case my first option is not available. That is what has amazed me so far, each person I have hired has been as equally good as the last. And that is saying something, especially because the first and last guy I hired myself from Craigslist pretty much tried to ruin my lawn. Seriously, I came home to a lawn that was so badly mowed I almost thought about going to Home Depot and buying a cheap lawn mower myself. That should not have happened, especially when he charged me more than anything I ever paid on GreenPal. Plus, he didn't even live near me, and the first thing I find on GreenPal is that there is like four companies with cheap yard maintenance near me in Village O. It's crazy.
Mary LaBelle
Lawn Maintenance in San Marcos CA
So I think my case is a little more specific than someone who needed affordable lawn mowing services in San Marcos, Ca. I was in pretty bad need after a weird change of weather destroyed my grass to the root. It was the middle of June and I still had yellow grass. I was pretty frustrated with it too. I had tried to put new seed, fertilizer, and was watering once a week, but I don't have a green thumb. After a while I got so fed up with it I decided to hire someone out for local yard maintenance in San Marcos, Ca, and you guys came up on Google so I just went with it. Turned out to be the best thing I could have done, because Jay was extremely helpful. It took the rest of the year, but even now in winter my yard looks amazing. California State University San Marcos would be jealous, really.
Not in San Marcos, CA?
Here are GreenPal's lawn service areas
Lawn Mowing Cost Calculator
Find out the average cost for Lawn Care Services In San Marcos CA
GreenPal could very well be the last place you look for cheap landscaping in San Marcos, Ca, but that doesn't necessarily mean it has to be a bad thing. It just means that you don't have to look anywhere else on the internet for the best deals in landscape maintenance in San Marcos, Ca. GreenPal is your one time stop for all things lawn care. Here you will be able to message, meet, and contract for the best deals in yard maintenance near you.
When the idea first comes to mind, the concept seems so outlandish and niche that it could not possibly work out. But it has been for that specific reason that GreenPal is so successful.
If you get down to it, something like GreenPal was just waiting to be made. As homeowners and former lawn mowers ourselves (more on that later) we have seen very few innovations to the way local landscaping in San Marcos, Ca reach out to their clients. Besides a business card, maybe a flyer, or even just the occasional Craigslist ad, there aren't many ways cheap lawn mowing services in San Marcos, Ca will reach out to you. It isn't entirely their fault either, after all, their hands were made for tougher work than designing a website.
That is why we have taken that matter into our own hands. Instead of having every lawn mower and landscape maintenance service in San Marcos, Ca to fend for themselves, we decided to establish an online presence for them. Think of how successful Uber has been for the taxi and ride-sharing community. Sure, every driver has the potential to create a social media presence and whatnot, but is every driver on the app going to market and advertise their driving abilities? Not feasible, but Uber connects them already. That is what we are, really, just a platform for clients and lawn mowers to meet and exchange business.
We have taken on the responsibility because we completely understand what it is like to be on a dry spell for lawn mowing appointments. Every single one of us used to have our own sort of small-scale lawn mowing service to pay for college, it was the way we got by. And when it was come summer time and everyone needed their grass cut, we were smooth sailing, but on those weeks that we couldn't find a lawn to cut, it was tough trying to get by the month. We knew we could have used something like GreenPal when we were in business, so being able to provide that for other people who are in our shoes is just an extra bonus.
So what if we are the best platform for local lawn care in San Marcos, Ca? What is our responsibility to keep people like you safe from scammers, those posing to be a pro in cheap yard mowing in San Marcos, Ca. We have heard the horror stories, from both sides of the coin mind you, and we know exactly how easy it is to scam someone through Craigslist. That is why we at GreenPal have dedicated resources to stopping all scamming on our website.
We are proud to talk about our harsh application process because it is something we take seriously. Alongside the usual documents required to prove that they are a legitimate business, every affordable lawn maintenance in San Marcos, Ca is required to submit very specific records of their past work and clientele. We have taken great care to make sure the companies we hire are in demand on the market. It follows that a good company who knows how to handle their cheap grass cutting will want to be hired again. So if a lawn mower shows up with a long list of clients but few seasonal contracts, well they are going to have to find a way to prove their worth before being able to bid for your business.
Signing up for GreenPal will be the easiest thing you will do all day. With just your physical address, GreenPal can use Google Maps to determine an accurate estimate of how much it would take for someone to mow your lawn From there, after you pick a date you want to be serviced, lawn mowing services in San Marcos, Ca from the Santa Fe Hills to San Elijo Hills will be reaching out to you through email for their own best offer. After that, it is just a matter of you choosing which company to go with and you are set for cheap yard maintenance in San Marcos, Ca!
About San Marcos California
San Marcos is a city in California, United States.
San Marcos was named in the same fashion as the county it is located in, San Diego County. It is not remarkable in anyways as far as the census bureau is concerned, but the city population has been floating steadily under one-hundred thousand since the last census. In terms of geographic location, San Marcos is surrounded by Escondido on its east side, Encinitas to the southwest, Carlsbad, California to the west, and Vista to the northwest. There is one unincorporated community in the city limits, and that is Lake San Marcos. Although it is technically an enclave (also called a county island) it is under San Marcos' sphere of influence.
The San Luis Rey Mission is one of the more important missions in the history of San Marcos. Legend has it that the small pueblo mission was ransacked by a tribe of Native Americans in the late eighteenth century. When a band of troops chased the war party out of the city, they followed them into the hills and found an amazingly fertile valley. They named it Los Vallecitos de San Marcos (or little valleys of San Marcos). They named it after the saint's feast day, which happened to be the day they found the little fertile valley.
There is a bit of confusion in how the land came into acquisition of Juan B. Alvarado, but what we do know is that on April 22, 1840 the governor gave Rancho Vallecitos de San Marcos to Jose Maria Alvarado, his cousin. He was killed shortly after, but fortunately he was able to sign the land off to his wife in the will. After a series of changes in possession, no one really saw the development opportunities like Gustavus French Merriam. He was the first person to settle in San Marcos.
What followed was a series of circumstances that allowed the area to bloom naturally and at a good place. Railroads were established, post offices were introduced, and so trading soon became a natural thing in the area. One amazing thing happened though that spurned the little valley into the community it is today: after intense rainfall from the north, the Colorado River spilled over, giving good water to the area and made it habitable for farmers and soon-to-be homesteaders.
Tired of unreliable lawn services?
So are we... See how it works
Recent lawns mowed in San Marcos, CA
by GreenPal's community of lawn care pros
Save Time, Save Money,
Book a great local lawn service now with GreenPal.