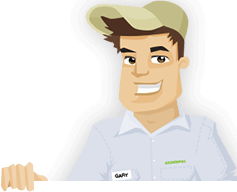 Needing your Lawn Cut?
Get Competitive pricing without the hassle
Book lawn mowing by a pro in Poway
Order lawn mowing now without calling around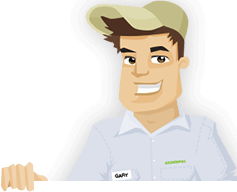 Needing your Lawn Cut?
Get Competitive pricing without the hassle
Book lawn mowing by a pro in Poway
Order lawn mowing now without calling around
Local lawn mowing services in Poway California
compete for your lawn

Here are Best Lawn Care Services in Poway, CA as of Sep, 2019
Here are a few 5 Star Ratings from GreenPal users
Tanja Gotcher
Lawn Mowing in Poway CA
The team at Star Green understood everything that had to be done for my place. They reached my home in Lower Windmill while I was out at my job in Escondido. The team let me know when they came over and when they were finished. More importantly, they cleaned up after they took care of the task. They were friendly enough to ensure my yard was cared for and that the surface didn't look too rough. I was happy to see that they understood what my yard needed and we ready to clean up after everything was finished without leaving anything behind around my yard.
Pauline Chavez
Lawn Cut in Poway CA
The people at Happy Grounds are smart when it comes to lawn care. I've dealt with some lawn maintenance teams in the past where the people weren't all that interested and probably didn't know what they were talking about. But everything at Happy Grounds knows that they should only be paid when they take care of their work well. I had them come to my home on Del Poniente Road, and they took care of the lawn mowing process the right way the first time around. They explained to me why my yard needs to be cut at a specific height and even helped me with identifying weeds for removal.
Enrique Langston
Lawn Mowing Service in Poway CA
The team at Encanto came to my home off of Old Coach recently. That's a massive deal for me, as I have hardly been able to find someone who can come to my house out here. But they never complained about taking so long to get here. Instead, they got to work on mowing my lawn and trimming the shrubs around my front yard and back patio. They were very positive about the work and talked with me beforehand about how much it would cost, which proved to be amazingly affordable. They were accommodating and knew what they were doing even as they came out here.
Bill Wilson
Yard Mowing in Poway CA
I needed an extra bit of help with producing a new yard in the Millards Ranch area. I had been tired of looking at my yard being so bare, so I asked the Turf Pros to see what they could do. The team at Turf Pros was very thorough in helping me identify what I could do for my yard. They talked with me about where I can put different bushes and trees around my yard and found a design for the grass bed that I could work with. They did a great job of installing everything based on the pattern they had planned. The team was very straightforward in getting the entire layout right the first time around.
Not in Poway, CA?
Here are GreenPal's lawn service areas
Lawn Mowing Cost Calculator
Find out the average cost for Lawn Care Services In Poway CA
Poway CA is one of the most attractive places in San Diego County thanks to how valuable and extensive the properties are. The small mansions on La Manda and the vast countryside houses on Blue Crystal Trail are all interesting places. But at the same time, it can be difficult for people to get their yards cared for here in Poway.
People often don't have the time to mow their lawns in Poway CA. They can't take care of the lawn mowing process on their own. Those people have to spend lots of time driving from the city to other places for work or school. Others might be too busy with other tasks around their large homes as well.
But the good news is that people around Poway don't have to worry about not having enough time to care for their yards. The GreenPal app is here to help you with finding lawn service providers around Poway. You'll find it easy for you to get in touch with the best lawn care teams in Poway.
GreenPal always provides information on the best lawn care providers in Poway CA and elsewhere in San Diego County. You'll get information on lawn care teams who work with the Poway Chamber of Commerce among other local groups.
You can get information on yard maintenance teams where you are through the GreenPal app. You can find people who can cover all parts of Poway, including the smaller homes in Garden Road and the larger country houses of Hidden Valley. You can look through the descriptions of each team listed on the app and also check on reviews left by people who have hired these teams for services in the past. The thorough reports you'll get from these reviews will help you with making the right decisions surrounding your yard care needs.
You can also reserve services through the GreenPal app. You can find out details on how much you might spend on services through the app as well, although you can talk directly with the yard care providers for additional information about what you could utilize. You have the option to switch between providers as necessary, not to mention the opportunity to write reviews on the app as needed.
The best part of the GreenPal app is that it gives you the help you need for all your work needs. You will not have to jump from one website to the next to try and find trustworthy lawn care teams that can come to your Poway home. You'll save the trouble and effort associated with finding a quality team who can come to your home and ensure the place is cared for well.
The thorough points you will find through the GreenPal app will help you with identifying the best teams who can assist you with the specific lawn service teams you can hire in Poway CA. Download the app for free and get started in finding the organizations that you can trust for your work demands.
About Poway California
Poway is a city in California, United States.
Poway California is a city northeast of San Diego. The city is directly south of Escondido and San Marcos and is to the east of I-15. State Route 67 is on the eastern part of the city and moves south to Lakeside and Santee.
The General Atomics Aeronautical Systems company is the largest employer in Poway. About 4,500 people work for the organization, which provides support for building and developing unmanned air vehicles for the United States military. The Geico insurance company also has a large office in Poway with more than 1,700 employees working for the company here. Sysco and CoreLogic also have large presences in the city.
The Poway Unified School District operates the schools in the city. Poway High School is the largest school in the city. Berean Bible College is a school in Poway that is affiliated with the Living Way Church.
There are multiple parks around Poway, including the Aubrey and Old Poway Parks. The Interpretive Center at Pauwai is home to one of the largest hiking trails in the area.
Poway CA is on a land space that was settled by missionaries from San Diego in the nineteenth century. American settlers came to the area in the late part of the century. An aqueduct that links to the Colorado River was set up to allow water to move to the city. Poway would be incorporated in San Diego County in 1980.
Poway has a population of 50,000. Most of the city's growth came in the 1970s and 1980s as the city was first incorporated as a part of San Diego County.
Poway CA has a semi-arid climate and receives about 12 inches of precipitation every year on average. The average high is in the seventies throughout much of the year, although conditions can reach the triple digits during the summer months.
Lake Poway can be found in the northern part of the town. The lake is near Warren Canyon. A concert venue, an archery range, and a few additional walking trails are in this part of the city.
Tired of unreliable lawn services?
So are we... See how it works
Recent lawns mowed in Poway, CA
by GreenPal's community of lawn care pros
Save Time, Save Money,
Book a great local lawn service now with GreenPal.