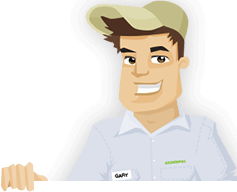 Needing your Lawn Cut?
Get Competitive pricing without the hassle
Book lawn mowing by a pro in Chula Vista
Order lawn mowing now without calling around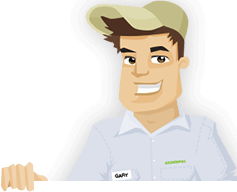 Needing your Lawn Cut?
Get Competitive pricing without the hassle
Book lawn mowing by a pro in Chula Vista
Order lawn mowing now without calling around
Local lawn mowing services in Chula Vista California
compete for your lawn

Here are Best Lawn Care Services in Chula Vista, CA as of Sep, 2019
Here are a few 5 Star Ratings from GreenPal users
Bobby Stokes
Grass Cutting in Chula Vista CA
I live out by Sunny Vista, and fortunately there are a few options for local lawn care in Chula Vista, the only problem I have been having is that some of these companies aren't very good about time. I have made a few appointments with them where they won't show up until two days later. And that would be fine, but the thing is that they would not call or anything, so when they did show up to the house I was completely caught off guard. That and one time they demanded I pay them since I had to send them away. I have not had a problem like that on GreenPal so far. I hired an affordable lawn care service in Chula Vista, Ca, and the one time he was going to be late (a whopping five minutes, to be exact) he called me right away. that is the least I can expect from something like that, so I am happy to see you are not just hiring bums and liars. That sounds harsh, but that is what it comes down to.
Nancy Jarrett
Grass Cut in Chula Vista CA
Yes I do use Greenpal pretty often, but not for anything more than having lawn maintenance in Chula Vista, CA where I have properties. I do everything myself at home, but I saw that you guys had a lot of activity out in Terra Nova, so I had to sign up. I used to have to call every yard maintenance company in Chula Vista, Ca to schedule something every month, but it was just a hassle. I just needing yard mowing in Chula Vista, but they wanted a full deal landscaping job. Said it was going to be upwards of $300 a visit! So when I saw how affordable some of the cheap lawn mowing services in Chula Vista near me were, I took the chance right away. Yes, the app runs smooth, but I mostly use the website while I am at my office. Not that the app isn't good, it just isn't that useful to me.
Bryan George
Lawn Mowing Service in Chula Vista CA
GreenPal has been a great service actually, I was pretty surprised. You all caught up with me on my Google searches I guess, because I was looking for cheap landscaping in Chula Vista, CA for weeks. We just moved into a new house in Harbor Side, and the grass wasn't that good to look at if we aere being honest. But every other company I talked to or looked up were out of our price range. My father used to be a landscaper for a golf club, so he knows how much a job actually costs and whatnot. When these companies were trying to raise the price on me, I figured we would try one of the smaller landscape maintenance service in Chula Vista, Ca on GreenPal. Turns out I was right! We hired a landscaper and a local lawn mower in Chula Vista that helped us out right away. They were able to get my grass looking completely different in a month or so, so I am pretty impressed. Yes, I would tell my friends and family to use GreenPal, but in truth now I think I would just tell them to call my guys personally.
Andrea Schild
Lawn Mowing in Chula Vista CA
I started using GreenPal because I was getting real busy at work, and I couldn't do it as much as I liked. I figured I could find some local lawn mower from around the neighborhoods, but I went through GreenPal instead, just so I could find someone with the proper business practices. Not that I don't see the good in having local lawn care services in Chula Vista, CA, I just want to make sure I can trust a company to be at my home alone. I live in Lynwood Hills, so the area isn't too crazy, but still, it happens you know? I was completely at ease with the affordable lawn mowing services in Chula Vista, California. In fact, we have gotten on terms where he will stop by the house if he is in the area. That is the kind of service I like, and it is nice knowing I can help out my fellow neighbor with a review or two, just to let people know he is trustworthy!
Not in Chula Vista, CA?
Here are GreenPal's lawn service areas
Lawn Mowing Cost Calculator
Find out the average cost for Lawn Care Services In Chula Vista CA
What is it that you are looking for when contracting local lawn care in Chula Vista, CA? Is it someone who can reliably mow your lawn every week, or only when you decide to make an appointment/ do you have a few special projects needing to be done, like a tree removal or a complete renovation of your home?
Whatever it is, we have made it easier to get in touch with the best lawn care services in Chula Vista, California. With GreenPal, you will no longer have to go through archaic means of scratching through phone books or looking for business cards on local bulletin boards. With GreenPal, all your searching can be done with the same internet connection as you would your Snapchat and Instagram.
The very same companies you need to find for lawn maintenance in Chula Vista, CA are also looking for you. Funny how that works out right? Both sides of the market in the lawn care industry, whether client or service provider, are looking for each other for their services. It ha not been until very recently that a platform like GreenPal is able to provide them a great tool for them to connect and contract each other, schedule and pay each other, and keep in communication throughout the week.
We had a feeling something like GreenPal was necessary for our world in 2017. With people with homes and businesses needing yard maintenance in Chula Vista, CA with no contract, people needed a way (at least, needed someone to do the job) to gather all the best options for yard mowing and grass cutting service and put them on one location. That is the problem with a lot of cities and their options for landscaping and lawn care, only a few companies will ever be contacted because of sheer luck or a few advertisements on the sides of their trucks.
But what about the local lawn mowers and gardeners who prefer to work by association with their clients? They are more than capable of providing you with the best lawn mowing in Chula Vista, Ca, just as much as any large-scale landscape maintenance companies in Chula Vista, CA. Plus, they might even be cheaper. So how does someone like you find these tucked away gems working in neighborhoods?
That is where GreenPal comes into play. Because we provide an easier way to contact and meet the best landscaping in Chula Vista, companies both big and small want to join our website. It works both ways!
GreenPal has never made it easier. Signing up could be taken care of in the first five minutes of your lunch break, and requires an email and physical address to get things going. Once we have the residence where you will want your lawn mowing, we use Google Maps to gauge a fair price for the cheapest lawn mowing. From there, companies from the Lower Otay Lake all the way to San Diego Bay (at least for Chula Vista) will reach out to you for their best price.
In a way, GreenPal works off the market principles to give you the best quality and the best price. It is, after all, your choice who you go with, and it is all up to you. We have done the hard work of bringing you all the best options in the area, have given each company the equal opportunity to reach out to clients and bid for their business. That is about as fair as it gets. Each company is responsible for racking up their own reviews, providing a great service the first and every time, and gaining a reputation on GreenPal. It is very possible that a local lawn mower in Chula Vista, CA with little more than a trusty lawn mower could be one of the premiere landscapers near you!
We at GreenPal believe in the power of the internet, but we also understand the consequences that come with that power. That is why we have taken the time to really dig into these companies to ensure of their legitimacy. Each company is inspected closely; we check their relationship with the bank, their business practices, employees, and their equipment. Once we get a good sense that they are in fact a lawn maintenance company in Chula Vista, California, and not just someone who happens to own a lawn mower, they are free to compete for your business and your lawn! In the era of 2017, we believe this is how the service industry, especially lawn care, is supposed to function!
About Chula Vista California
Chula Vista is a city in California, United States.
Chula Vista, California is one of the principle cities of California, and the second largest city in the San Diego metro area. As an additional statistic, Chula Vista is among the top ten largest city in the state, ranking in at number seven for the last couple years, save for a dramatic increase in the population during the early nineties for the southern city of Los Angeles.
According to the United States Census Bureau, Chula Vista is also the top one hundred largest citites in the United States. It ranks as the forty-sixth largest city. one of the most significant thing about the city, especially in relation to the rest of the world, Chula Vista is located just below San Diego, seven miles south. The border crossing in to Mexico is a part of Chula Vista's city system, making the area one of the richest and diverse economies. The statistics of the diversity of culture in the area, as far as their population is concerned, is among one of complex in the United States.
Besides the diversity of food and custom, Chula Vista is also home to another type of lifestyle. The United States Olympic Training Center is open year-round to athletes training for the grand stage of the Olympics. Because of its close proximity to the Pacific Ocean, the Chula Vista marina, theLiving Coast Discovery Center, and Aquatica San Diego are all located in Chula Vista.
Chula Vista has a history even before history. Before European settlers arrived and wiped out the heritage, wildlife, and plant life that was rich in the area, civilizations as old as the Yuman-speaking people three thousand years before the modern age. They concentrated on the Lower Colorado River Valley, and used the teeming Pacific Ocean ecosystems to feed in abundance. The history of Chula Vista is so dense, however, that one would need an entire treatise on the subject.
Tired of unreliable lawn services?
So are we... See how it works
Recent lawns mowed in Chula Vista, CA
by GreenPal's community of lawn care pros
Save Time, Save Money,
Book a great local lawn service now with GreenPal.