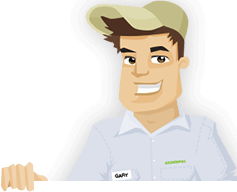 Needing your Lawn Cut?
Get Competitive pricing without the hassle
Book lawn mowing by a pro in Oceanside
Order lawn mowing now without calling around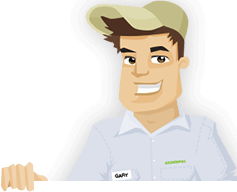 Needing your Lawn Cut?
Get Competitive pricing without the hassle
Book lawn mowing by a pro in Oceanside
Order lawn mowing now without calling around
Local lawn mowing services in Oceanside California
compete for your lawn

Here are Best Lawn Care Services in Oceanside, CA as of Aug, 2019
Here are a few 5 Star Ratings from GreenPal users
Charlie Pine
Yard Mowing in Oceanside CA
I have been using your service for a year now, and hired out for affordable landscape maintenance in Oceanside, CA. I just didn't want to deal with the lawn mowing, and I was lucky enough to make some decent money last year to just pay for it all upfront. I tried a few local lawn mowers near me out, but there weren't that many that were true professionals. And since everyone costs roughly the same for cheap lawn mowing in Oceanside, California, then I might as well go with someone who is a lot smarter about how they cut their lawns, right? Good thing I waited too, because I happened to find great cheap lawn care near me in the Peacock area, so I was happy as can be. If you are really wondering, yes the prices are as they list, and there are that many lawn mowing services in Oceanside, Ca for us to choose from. It doesn't surprise me, Oceanside is a pretty big city, so it was just a matter of finding them that was the problem.
Hannah Vance
Grass Cut in Oceanside CA
I gave in a while back and threw in the towel for mowing my own lawn. I used to be able to, but now that I am getting older and taking on more roles in my business, there is no way that I can go without taking a break on the weekends. The time I used to do a quick lawn mowing near me, I hired out with GreenPal and now I don't think about it. It isn't really a necessity, but hey, if you have the money for it why not right? Greg has been great since the first time we hired him. You could tell right away what kind of company he was running, because he came and rang the doorbell to let us know he would be there. Once, I hired a cheap lawn mower near me to take care of our lawn one week, and he nearly scared us to death because he just showed up and started mowing AT SEVEN IN THE MORNING! No, we live by El Camino High School actually, so there was a bunch of people we could find.
Daniel Garcia
Lawn Care in Oceanside CA
You guys have really struck a little niche with this! It was like you guys designed the app just for me. i didn't have much hopes to find a good deal, but it turned out Oceana was one of the more popular places for cheap lawn maintenance in Oceanside, CA! I was able to pick between four great deals, and at that point it was just a matter of their picture that won me over. Their prices were good, way different from what I had been finding on my own, but I guess you guys know how to look for cheap options for yard maintenance in Oceanside. I think I will be using it for a few more months, at least I don't have any reason to jump off just yet. That is, unless something wild happens and you guys lose my money! But as far as I can tell, you know exactly what you are doing, so you will have a customer in me for years to come! As long as I have a need for the best lawn care near me that is.
Zack Ornelas
Lawn Care in Oceanside CA
I will have to say upfront that I am pretty picky when it comes to who I hire for my lawn mowing. Not that I know too well what constitutes a decent lawn mowing and the best landscaping in Oceanside, Ca, but it is a big deal for me for the company to at least be in good conversation with me. I think that is why I have been so frustrated contracting for cheap lawn maintenance in Oceanside, Ca. Sure, they could be the best yard maintenance near me, but if they do not have good customer service then I cannot really trust them. I have had affordable landscaping near me tell me that they have worked at Guajome Regional Park, but that doesn't impress me if you don't let me know you will be late beforehand. That is why GreenPal has been so attractive to me. At least there every local lawn mower near me has been great in talking with me about my lawn and about accidents that happen along the way. I get things happen, but when you don't take a second to let me know what is going on then we have a problem.
Not in Oceanside, CA?
Here are GreenPal's lawn service areas
Lawn Mowing Cost Calculator
Find out the average cost for Lawn Care Services In Oceanside CA
There are problems about lawn care in Oceanside, ca that don't need to be problems. For instance, the fact that there has been really no efficient way of contacting local landscaping in Oceanside is a little ridiculous. Although we totally understand that the best lawn mowing services in Oceanside, A have better and more pressing matters to attend to besides designing a website, it is a shame that not every cheap lawn mowing in Oceanside, ca can be represented online.
As far as they are concerned, the few contracts for lawn mowing in Oceanside, Ca has served them just fine! Sometimes they don't really know just how many people are dying for someone to take over their lawn maintenance in Oceanside, Ca. but, as I am sure you know, there is a need for it out there.
That is why we have brought GreenPal to the public. Sure, we want to connect you as homeowners, business owners, and apartment complexes to find the best options for the best ayrd maintenance in Oceanside, Ca, but we also want to make sure that these local landscapers in Oceanside, Ca ae getting the opportunity to find you as well.
You could say that this reason was the sole reason for getting GreenPal together, because before any of us were running this service, we were actually lawn mowers in college. It was how we paid for school, and we distinctly remember the hard weeks trying to find new clients for landscaping in Oceanside, CA. Sure, when we had clients and our week was booked to the brim with people who wanted affordable lawn mowing. It was a struggle finding clients, even though after that it was pretty easy to keep them. But we are sure that if it were not for our high energy, we would have tired out of walking through neighborhoods leaving flyers and what not.
We often thought about what it would take to reach the whole market of people who wanted local lawn mowing in Oceanside, Ca. but back then, the technology wasn't really there yet. It wasn't until other aspects of the service industry, like taxi and ride sharing services for instance. We knew that something like GreenPal could really take off. So, if it were not for our long days sweating through the neighborhoods of Tennessee looking for people to take us up on our business, who knows where we would be today!
At least we know that our efforts were all for something. Because we are the number one trusted service for local lawn mowing and lawn maintenance in Oceanside, Ca, we believe we have made this our calling. That is why we put so much effort into vetting and combing through all the supposed professional lawn mowing services in Oceanside, Ca.
We are not so old that we aren't aware of the few dangers that can take place over the internet, especially in a business transaction like this. Unfortunately, not everyone on the internet is honest, but we want to make sure that we weed out any opportunity for someone to scam. That is why we work so hard to make sure every company we hire and allow onto the website is legit and thorough as we are.If you thought it was tough to get into this country as an immigrant now, wait until you try getting through our application process as a scammer disguised as a lawn mower. Because we take care of this end of the business so well, very few people have anything but nice things to say about their experiences on GreenPal.
It doesn't matter what you are looking for in affordable yard maintenance in Oceanside, CA, what matters is that you know what you want. Every company we allow on tog GreenPal is more than equipped to handle all your lawn care needs (we know, we made sure of it). So whether you need some weeds pulled, a garden placed, maybe fertilization for the coming spring, or just your basic standard lawn mowing contracted or with no contract, you can find it on GreenPal. Oceanside, Ca.
Signing up takes as little as a few minutes out of your lunch, and can be done without any credit card necessary. You will be able to find the best lawn mowing in Oceanside, Ca on this page, from Ivey Ranch/ Rancho Del Oro to the very corners of the city. See what you can find today
About Oceanside California
Oceanside is a city in California, United States.
Oceanside, California is one of the many suburbs located in the San Diego metro area. It is ranked as the third-largest city of the San Diego area, which includes the San Diego Country area. As of the last census, the population of Oceanside, Ca was just under two-hundred thousand. The state of California usually combines Carlsbad, California with Vista, forming a tri-city area. For reference purposes, Oceanside is located south of the state's only Marine Corps Base Camp Pendleton.
Following in suite with many parts of the United States, the city was originally land known to be owned by Native Americans, although the exact name of the peoples who inhabited the area is unknown. The first arrival of the Europeans, however, in 1769 changed the game for them. The first people to come over and begin settling were Spanish missionaries led by a priest named Father Junipero Serra. He was the founder of the Mission San Luis Rey de Francia. It was once home to Luiseno Indian Village right there on the San Luis Rey River.
The landscape would remain unchanged until grazing and farming would radically shift the use of the land. What was before a huge area for fishing and hunting became domesticated, with cows and beekeeping sweeping the area. Oceanside would remain just a location-based name until the middle of the nineteenth century, when Andrew Jackson Myers, who lived in San Joaquin County. He was a native of LaSalle County in Illinois, but moved out to California when he was issued a patent for the land. In those days, having a piece of paper from the government okayed the removal of native Indians who have lived there for centuries before.
It was not until the late nineteenth century that Oceanside was incorporated. When it was, it took place on the third of July. Although it remained a farming community for quite some time, it was not until the early seventies that radical development for suburban dwellings took place. Now, as it is the case with most communities in California along the coastline, it is a land of suburban villages, shopping centers, and car dealerships.
Source: Wikipedia
Tired of unreliable lawn services?
So are we... See how it works
Recent lawns mowed in Oceanside, CA
by GreenPal's community of lawn care pros
Lawn Service by

Bello's Landcaping

SERVICE REQUESTED:

Grass Cutting in

2 months:

Ordering Lawn Cutting:

This is duplex with a small front yard and side yard. We would like both cut and a one-time bush trim. We were paying our previous mower 35$ for comin twice a month.
Save Time, Save Money,
Book a great local lawn service now with GreenPal.