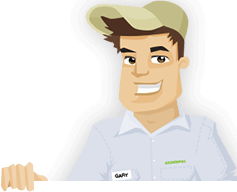 Needing your Lawn Cut?
Get Competitive pricing without the hassle
Book lawn mowing by a pro in Mission Beach
Order lawn mowing now without calling around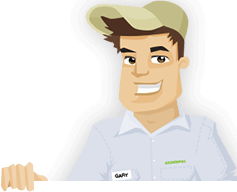 Needing your Lawn Cut?
Get Competitive pricing without the hassle
Book lawn mowing by a pro in Mission Beach
Order lawn mowing now without calling around
Local lawn mowing services in Mission Beach California
compete for your lawn

Here are Best Lawn Care Services in Mission Beach, CA as of Aug, 2019
Here are a few 5 Star Ratings from GreenPal users
Linda Alexander
Lawn Maintenance in Mission Beach CA
My surf house on Mission Boulevard has some trees that need regular maintenance so they won't crash into the side of my property. The people at Mike Ashley Lawns come by every couple of weeks to trim the branches and to clean up the leaves. They are very proficient and always give me a display of what they are finding in my trees and what they are getting rid of. The best part is that they let me have the final say over what needs to work before they start taking care of all the work for my home.
Steve Julian
Lawn Mowing Service in Mission Beach CA
My home on the side of Riviera Drive has a few grass spots that struggle to grow due to the sand from the nearby beach blowing on the surface. Glenn and his team members at Kokaila are accommodating in assisting me with cleaning up my yard. They do well with blowing off the sand, leaves, and other features around my yard without tearing anything up. They always come to my place not long after I call them, and their window of arrival is much smaller than what I've dealt with elsewhere. I love how prompt the people here at Kokaila are.
Eric Shinn
Lawn Maintenance in Mission Beach CA
The great work that the people at Happy Grounds provided for my home in Mission Beach was top-rate. I reached out to Happy Grounds to ask about mowing the lawn of my rental home on Bayside Walk. The team here did well with blowing off the sand at the start and then with mowing the grass to the best height possible. I also asked the crew about reviewing my irrigation system, and they did well with checking on how the sprinklers were working and that my lawn could take in the water it needed without the place flooding. I love how thorough and careful the people at Happy Grounds are with caring for my place.
Daniel McLain
Lawn Care Service in Mission Beach CA
My townhome on Whiting Court needed a new drainage setup recently following a big renovation project. Encanto arrived at my home and helped me with producing a new French drain and even assisted me with reorganizing parts of my irrigation system. The people at Encanto were friendly and courteous, and they were also prepared for everything the first time around. It is so refreshing to work with a team that respects my time and is ready for everything for a change. The people do a great job with handling everything for my yard while ensuring the site would look its best.
Not in Mission Beach, CA?
Here are GreenPal's lawn service areas
Lawn Mowing Cost Calculator
Find out the average cost for Lawn Care Services In Mission Beach CA
The challenge of taking care of a yard in Mission Beach CA is that you only have so much room to work with. The villas and rental properties around Mission Boulevard are cramped up together and don't have much room for large yards. Places a little further out on Vacation Isle have more space, but even those places might have lots of trees and bushes in a short area that can be difficult to work with at a time.
You will need to hire a professional to help you with your yard maintenance needs. The good news is that you can use the GreenPal app to help you with finding great teams who understand what you require surrounding your site.
We at GreenPal will assist you with your lawn services by helping you to find the top lawn care providers in Mission Beach CA. We will help you by providing a listing of the many lawn mowing providers and other yard care professionals in Mission Beach based on your address. You can list your address in the Crown Point area or any other part of Mission Beach at the start. After that, you can get information on all the teams who are available to help you out based on who can reach your area.
As you will discover, there are plenty of great lawn care providers that you can hire based on what GreenPal is listing for your place. These include groups that are on the San Diego Regional Chamber of Commerce directory among other prominent listings. You will never have to worry about getting in touch with people who do not know what they would be doing for your place. All the listings here involve yard care teams that are trustworthy and are guaranteed to provide you with the support you need for your home or other property in Mission Beach CA.
You can also find reviews on different yard maintenance teams through the GreenPal app. These reviews come from people who have used our app to hire these service providers in the past. You'll learn a little more about these teams when you get online and see what is available.
It is clear that homes around El Carmel Point and Bay View and other parts of Mission Beach have unique yard maintenance needs. The great news is that you'll find teams that can help you with your specific needs through GreenPal. Each description and review you'll come across will give you thorough points on what you can expect from these teams and how they can help you out. You'll even get details on the approximate values of services based on who you hire and where you are among other points.
You can use the GreenPal app to find information on who's available to assist you with everything surrounding your Mission Beach CA home. Download our app today and get started in finding the services your home deserves. We are excited to help you with finding teams in Mission Beach that you will appreciate.
About Mission Beach California
Mission Beach is a city in California, United States.
Mission Beach CA is a festive neighborhood of San Diego. The community is located on a sandbar with Mission Bay to the east and the Pacific Ocean to the west.
Mission Beach has an approximate population of about 50,000. Much of the population of the city can be found a little further to the north of the main boardwalk area.
Mission Boulevard and the Mission Beach boardwalk are both popular features in the community. The area is about three miles in length.
The Santa Clara Recreation Center is in the central eastern area of Mission Beach. The center is home to a baseball field and a few tennis courts. A dock is included for boating purposes. The Mission Bay Aquatic Center is on the southern part of the center and features an indoor pool among other features.
SeaWorld San Diego is around the eastern end of Mission Beach. The park is home to many aquatic exhibits featuring marine life from around the world. The whale shows are among the most recognizable features at the park. A marina is at the northwestern part of the park and has room for boats that can sail around the coves in the area as well as the ocean.
Mission Beach CA was established as a neighborhood of San Diego in the early twentieth century. The Belmont Park amusement area opened in the 1920s with the Giant Dipper coaster being among the features of the park. The area grew around the same time thanks to a wooden bridge linking Mission Beach to Ocean Beach.
Belmont Park is a unique attraction in the community. The park is home to various attractions for the family, including the Giant Dipper roller coaster alongside other smaller rides, an arcade space, and a dining area.
The southern end of Mission Beach is home to the Point Medanos pier. The Mission Point Park stretches out to the southeastern corner of the beach.
The Bonita, Santa Barbara, and Ventura Coves are to the east. The Bahia Resort and Ventura Cove Park are both features found around this end of the city.
Tired of unreliable lawn services?
So are we... See how it works
Recent lawns mowed in Mission Beach, CA
by GreenPal's community of lawn care pros
Save Time, Save Money,
Book a great local lawn service now with GreenPal.