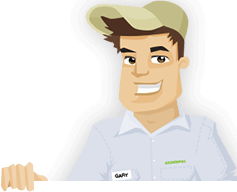 Needing your Lawn Cut?
Get Competitive pricing without the hassle
Book lawn mowing by a pro in Imperial Beach
Order lawn mowing now without calling around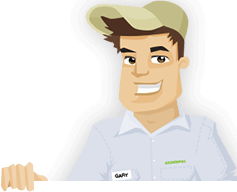 Needing your Lawn Cut?
Get Competitive pricing without the hassle
Book lawn mowing by a pro in Imperial Beach
Order lawn mowing now without calling around
Local lawn mowing services in Imperial Beach California
compete for your lawn

Here are Best Lawn Care Services in Imperial Beach, CA as of Aug, 2019
Here are a few 5 Star Ratings from GreenPal users
Drew Tallon
Grass Cutting in Imperial Beach CA
I talked with Turf Pros Inc. recently about getting my lawn cut in the Seacoast Beach area. I wanted some help with getting my lawn trimmed while ensuring the grass clippings would not get thrown all around the space. They did very well with providing my yard would look appealing while keeping the paved surfaces clean and keeping the grass from spreading all around the sand. I love how the team at Turf Pros is precise and yet doesn't make a mess like what I accidentally do when I try mowing my lawn on my own and end up making it ugly.
Thomas Frederick
Grass Cutting in Imperial Beach CA
My work at the Naval base in Imperial Beach takes up much of my time, so I never get much of an effort in on caring for my lawn. But the people at Hectors Gardening have been accommodating for my needs. I love how the team does well with managing all the features on my lawn quite well. They have been helping me with everything from mowing my lawn to trimming my bushes. I like that they can come to my property in the Dolphin Bay area while I am out at work. They always clean up before I return too.
Charlie Timmons
Lawn Maintenance in Imperial Beach CA
I had a new lawn installed at my property on Leon Avenue last year. I recently wanted to keep the yard looking appealing. I asked the people at South Cal Landscaping to assist me with getting my lawn managed well. The team was beneficial and let me know what my lawn required before they started. They also let me know what it would cost to utilize their services. Not only was I glad they were direct about the pricing, but they also ensured I wouldn't pay more than what I could afford. The service itself was pretty affordable all the way.
Susan Peters
Lawn Mow in Imperial Beach CA
The sprinklers on my lawn in Bayside weren't working recently, so I asked Chula Vista Lawn for help with my space. The team did well with reviewing the sprinklers and was able to fix them well. The group also helped me with analyzing my soil to see how it was working. They did a great job with aerating the surface. I love how well the services the people at Chula Vista Lawn work and that they only charge me for the things that I need help with. They never pressure me into doing things that I don't want them to do either.
Not in Imperial Beach, CA?
Here are GreenPal's lawn service areas
Lawn Mowing Cost Calculator
Find out the average cost for Lawn Care Services In Imperial Beach CA
The lawns around Imperial Beach CA are beautiful and feature some outstanding qualities that make them rather valuable. But you must look at how well you're going to care for your lawn. It does not take much for your lawn in Imperial Beach CA to wear out. Fortunately, you can find many lawn services in the area that would love to help you keep your yard looking beautiful. Best of all, you won't have to spend lots of time trying to find someone who can help you when you review the GreenPal app to see who is around.
You can download the GreenPal app to help you find a team that can assist you with everything surrounding your yard. The GreenPal app will help you analyze the quality of different lawn providers around the region who will help you.
You will find many great lawn mowing providers around your area through the GreenPal app. These include many providers that work in areas from Mar Vista to Seacoast. You can find a team near you by entering your address to the app. You'll find plenty of options to choose from.
You can trust the GreenPal app when you're looking for someone that you can trust. You can even hire someone to come to your lawn at the trailer parks in Egger Highlands if you need help there. People who own rental properties in The Breezes can also review what's on the GreenPal app as they see fit.
You will find details on many talented lawn service providers through the GreenPal app. The best part of this is that each team on the app will help you with your needs without cheating you out of your money. The work is thanks to these teams being legitimate parties that are endorsed by organizations such as the Imperial Beach Chamber of Commerce. You aren't going to come across difficult people when you use the GreenPal app.
The process of reserving services through the GreenPal app is easy to follow. You can even use the app for when you need to switch providers as necessary. You have the option to pay for services directly through the program too.
You will always know what you're getting out of each lawn care team too. The GreenPal program lists details on everyone in the area. Each provider will give you a description of its services and what it can do for your home. You'll also get reviews from many people who have hired these teams in the past. The thorough information confirms that you'll find people who understand what your property requires. You can rest assured you'll be getting the help you need through our useful program.
Download the GreenPal app today to see who is available for your lawn care needs in the Imperial Beach CA area. We want to help you find the right lawn mowing providers in the city who can help you with everything you demand when giving your place the style it deserves.
About Imperial Beach California
Imperial Beach is a city in California, United States.
Imperial Beach CA is the southernmost city in the state of California. The city is on the shores of the Pacific Ocean and partially borders Mexico. The town is considered to be a prominent site for surfing activities.
International Friendship Park is on the southern end of the city. The park is directly on the border with Mexico.
There are about four miles of beach spaces on the coastline of Imperial Beach. The area is popular for surfing, with the Boca Rio beach being among the top surfing sites in the country. Beach volleyball is also found throughout much of the area.
The Imperial Beach Farmer's Market is a popular event that takes place on Friday afternoons. This is the only farmer's market event on the beachfront in San Diego County. The city is also home to a drive-in theater located near the shores.
Much of the southern part of Imperial Beach is home to the Border Field State Park. The Tijuana River partially surrounds the park. The San Diego Bay Wildlife National Refuge can be found to the north.
The Silver Strand Training Complex is a prominent military site in the city. The complex is a training site for the United States Special Operations Forces. Much of the training for the group occurs in a large cage-shaped area.
Imperial Beach CA was formed in 1887 and was named by people who came to the area from the Imperial Valley in the eastern part of the state. The area was famous for being cooler in the summer months. The city would be incorporated in San Diego County in 1956.
Imperial Beach is about 14 miles south of San Diego and five miles north of Tijuana. Palm Avenue or Route 75 in on the northern end of the city and leads people to I-5, eventually linking to Chula Vista to the northeast. The population of Imperial Beach is around 28,000.
Imperial Beach CA is a part of the Port of San Diego. There are a few docks along the shoreline that take in regular container shipping ports.
Tired of unreliable lawn services?
So are we... See how it works
Recent lawns mowed in Imperial Beach, CA
by GreenPal's community of lawn care pros
Save Time, Save Money,
Book a great local lawn service now with GreenPal.