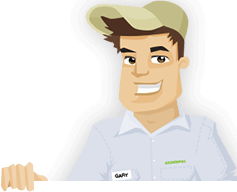 Needing your Lawn Cut?
Get Competitive pricing without the hassle
Book lawn mowing by a pro in El Cajon
Order lawn mowing now without calling around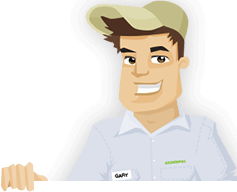 Needing your Lawn Cut?
Get Competitive pricing without the hassle
Book lawn mowing by a pro in El Cajon
Order lawn mowing now without calling around
Local lawn mowing services in El Cajon California
compete for your lawn

Here are Best Lawn Care Services in El Cajon, CA as of Aug, 2019
Here are a few 5 Star Ratings from GreenPal users
Carlos Wilkins
Grass Cutting in El Cajon CA
I am surprised I didn't find this out earlier. I have been hiring out all my yard maintenance in El Cajon, Ca since last year when I broke my foot. It started out as jut a convenience thing, being handicapped and all, but it has since become so easy to contract cheap landscaping in El Cajon, CA. That and of course the fact that the local lawn mower in El Cajon, Ca I hired has been amazing. Usually, the people I hire show up and leave like ghosts, but this guy really took the time to explain to me what my yard was lacking. He didn't have to do that, but the fact that he did made a world of difference. I really don't know how it is that you guys keep the prices so low, but I am grateful for that too. I live out by Meridian Elementary and there are a few cheap lawn mowing services in El Cajon, Ca that think themselves artists or something like that. Their rates are insane to say the least, so I am glad that someone has come to challenge that.
Shelley Healy
Lawn Mowing Service in El Cajon CA
I think you guys are in a good spot right now. I don't know of any other website like this that works so smoothly. Usually, I spend half my time figuring out how to work a new website, but with GreenPal it was so easy to pick up. I am happy you guys chose to go with sending us notifications through email, it is pretty much the only thing I check every day. When I first signed up, I was prepared to be contacted with like one or two local lawn mowing services in El Cajon, Ca, but instead I got four. One landscaping company in El Cajon, CA actually was one of the few companies that work on the Lexington Green Apartments, so I was sold after that. I don't think it's that it is easier to use, it is just more convenient. Maybe it is jut because I am an introvert, but I like that I can just order and talk to the yard maintenance companies in El Cajon, CA without actually talking to them.
Nick Alonso
Lawn Care in El Cajon CA
I have used GreenPal just a few times, and it wasn't even me that signed up for it. My wife wanted to give it a try because she saw I was struggling with doing it right. I don't have a green thumb or anything like that, but I am pretty persistent when it comes down to doing something for myself. My lawn is no different. To me, I should at least know how to handle something like mowing the lawn just in case something happens, but the reality is I would rather be learning how to fix the air conditioner or something like that. Long story short I am happy my wife signed us up. We even donated a lawn mowing to our kids' Magnolia Elementary, just to keep the place looking nice for our kids. It wasn't even that much after all. It is so cool to have to click a few buttons and have the best lawn care in El Cajon, California show up to the doorstep, makes us really feel like the future is here!
Josh Veliz
Lawn Mowing Service in El Cajon CA
I cannot express to you guys how much GreenPal has helped me. I just stumbled on the website when I was looking for local lawn mowing in El Cajon, Ca for my own home, but after I saw how the whole thing worked I was sold. I use it for my real estate listing whenever I have someone interested in a house. It makes a huge difference when we drive up to the house and it looks amazingly sharp. The only thing with this is that sometimes my listing gets so long that I lose track of which ones were supposed to have a lawn mowing. We have a lot of rental houses too for the students of Grossmont College, so doing the summers when no one can get to it I hire out for local lawn maintenance in El Cajon, Ca. So far everyone I have hired has been great, no complaints at all. I am very satisfied with the service, yes. I would absolutely tell more people about it! Especially because I am in real estate, I see it as an invaluable tool for realtors.
Not in El Cajon, CA?
Here are GreenPal's lawn service areas
Lawn Mowing Cost Calculator
Find out the average cost for Lawn Care Services In El Cajon CA
Although it might seem like a small thing to think about, but in truth lawn care is a big deal. If you really think about it, one of the last things you see when you leave your home is the front of your home, and that means your yard. So it makes sense that people want the last thing they see before leaving the house to look spectacular. We know this, and all we have done is made it easier for people to contract for local lawn maintenance in El Cajon, Ca.
A lot of people will tell you that the idea for GreenPal was borne out of sheer need. Like a lot of inventions, the idea for GreenPal came to us at a time when we were least expecting it.
One of the great reasons GreenPal works so well is that it was built for two groups of people. The first is the homeowners and clients of lawn care, all the people who want to hire out their cheap lawn mowing in El Cajon, Ca. This group is the most obvious, because of course, who else would want a cheap lawn mowing in El Cajon, Ca, besides the occasional business owner?
But besides the homeowner, who else benefits from all the amazing features of GreenPal? Well, the very same options for local lawn maintenance in El Cajon, CA! If all the good people of El Cajon are hiring out their affordable yard maintenance in El Cajon, CA, then it stands to reason that there are companies out there who need to get in touch with their clients!
In truth, creating GreenPal was first for these very companies. We know their pain of finding new clients and work when it is slow for a reason you might not expect. Before we got into the business of internet platforms, we were once ourselves a local lawn mowing service. It was how we paid for college. When the market was on the up and we were able to stock our week, even our month, full of our neighbors who were looking for quality landscaping in El Cajon, CA, we were flying high.
But when it came time for a rut and we couldn't find one person who wanted their grass cut? Well, let us tell you right away that they are in just as much a need for GreenPal as you are. Because we understand both sides of the market ,we were capable of building an internet platform that works out both sides.
Never again will you have to scour the phone book or look around for a business card for affordable lawn mowing in El Cajon, Ca. You will never have to do that again, but at the same time no lawn mowing service worth their weight will go without work again. See how great this system works?
And, because GreenPal is dedicated to keeping your information, family, and home secure, we go to great lengths to make sure that every company we let on the website is as legit as they come. That means that we have put in place a rigorous application process, one that not even the most experienced scammers can get by.
Every local yard mowing in El Cajon, Ca, from as far south of El Cajon as Hillsdale, must submit several forms in order to become a part of the website. From the basic standard in document filing, business credit and accreditation is one of the first things we ask for. We also ask that they send in pictures of their equipment. This may seem like just a random task to complete, but in fact we are carefully watching what kind of equipment they use. Usually, a company (if you can call them that) that doesn't have much equipment besides a lawn mower is no more legit than their username. But a reliable lawn maintenance in El Cajon, California with proper equipment? Well, it just goes to show that they might be exactly who they say they are.
Signing up For GreenPal takes little more than five minutes, and requires no credit card to begin receiving free quotes, so take a minute or so to see exactly how much a cheap lawn mowing in El Cajon, CA can be!
About El Cajon California
El Cajon is a city in California, United States.
El Cajon, California received its name not like many of the other cities in California. There was no business tycoon that seized the opportunity to place himself on the map (literally) in order to immortalize him. On the contrary, the only reason El Cajon is named as such is because of the physical landscape of the area. "El Cajon" is a Spanish phrase meaning, quite literally, "the big box." The city is situated between two mountains where it sits in the valley and looks like a big open box.
The city had an alternative known name, however. Since its inception in September of 1821, the area wa also known as Santa Monica ranch. The space between the two words were once one, as some maps indicate that the city used to be referred to as Elcajon. Zoeth Skinner Eldredge, a California banker and historian dedicated to archiving small town histories like El Cajon's, insisted on changing the name to its proper spelling, and was not refused at all.
The area has had a complicated past, especially because of its past turmoil and confusion in possession with Mexico and the United States. The land that surrounds El Cajon was once supposed to be dived among the former Indian tribes that were pushed out or killed for the sake of profiting off the land. That plan fell through when land-hungry Californios from Spain shook the right hands and bought the land off their owners.
There was one owner, however, that was most important in the establishing of the little San Diego city that we know today. After Governor Pio Pico took the land grants from the Mission San Diego de Alcala, seven square leagues was given to Dona Maria Antonio Estudillo. She was a daughter of Jose Antonio Estudillo, who was an alcalde of San Diego, in order to pay off a debt. It held much more than the land called El Cajon today, but that would be carved up eventually as debts needed to be paid and whatnot
Tired of unreliable lawn services?
So are we... See how it works
Recent lawns mowed in El Cajon, CA
by GreenPal's community of lawn care pros
Save Time, Save Money,
Book a great local lawn service now with GreenPal.