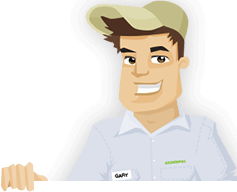 Needing your Lawn Cut?
Get Competitive pricing without the hassle
Book lawn mowing by a pro in Escondido
Order lawn mowing now without calling around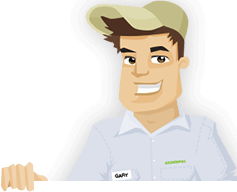 Needing your Lawn Cut?
Get Competitive pricing without the hassle
Book lawn mowing by a pro in Escondido
Order lawn mowing now without calling around
Local lawn mowing services in Escondido California
compete for your lawn

Here are Best Lawn Care Services in Escondido, CA as of Sep, 2019
Here are a few 5 Star Ratings from GreenPal users
Oscar Leiser
Grass Cutting in Escondido CA
So I had a huge problem with my yard, and that was that I hardly had one. I moved into my house already and the yard was pretty much how it is know: just a big patch of dirt and dead bushes. I didn't mind for a while since it was just me, but when my wife and I started dating she resented coming over because of how the house looked. It didn't help when we got married too, so I decided to take matters into my own hands and hire out for the best landscaping near me as possible. Okay, that isn't exactly taking matters into my own hands, but I did use my own two hands to click the buttons! I had to, if I had actually tried to do it myself it would probably have looked much worse than it did, and that is saying something. The yard is coming along great, and we are finally starting to see some change, something that Felicita County Park would be proud to be next to at least. Thank you guys for your help!
Terry Maurer
Yard Cutting in Escondido CA
We live out in Kit Carson, so you can imagine trying to find much of anything is hard out here. Most of the time we have to drive more towards the city to find good deals, but that hasn't been the case with GreenPal. Of all things we have found some pretty cheap options for lawn care near me, so that is nice. Although I would like to find cheaper gas stations near me, I guess we will have to be okay with the money we save hiring local lawn mowers near me. So far we have used the system four or five times I think, and we hired two affordable landscape maintenances in Escondido, Ca. they were both great, but we ended up going with the first one because he was a lot more communicative with us. If the pricing is the same, why not go with someone who is going to establish an actual relationship with you, you know?
Chris Baker
Lawn Mow in Escondido CA
This is great! I cannot tell you how often I thought about hiring out for lawn mowing in Escondido, Ca, but haven't had a chance to really look. The only thing I could find was one landscaping near me, but they were not really worth the price or the effort. Every GreenPal option for yard maintenance near me was almost half the price of their offers, so it was a no brainer actually. And it is not like they are less experienced, it seems so far that they just don't have the resources yet to fully advertise their business (understandable, these guys are just out here trying to make a living.) When I first signed up I was a little skeptical, especially because it seemed like a corporate website built for only major cities, but when I saw that they had found cheap lawn mowing near me in Daley Ranch I was pretty much sold, there isn't much but grass out here, and to see that there was an option for cheap lawn mowing services near me is great.
Hunter Haskin
Yard Mowing in Escondido CA
GreenPal is pretty convenient to use, and saves me a day's worth of work when I do decide to hire out. Which is nice, because a lot of the time it is just me around the house working on the lawn. I guess it is because I am the only one who really cares about how good the lawn looks, but I am not complaining. The only thing that GreenPal does for me is save me time with hiring a local lawn mower in Escondido, Ca. Last time I was able to call a landscaper in Escondido, Ca and take the family to the San Diego Zoo. Not exactly a life and death consequence, but it was nice to be able to call for back up when I needed it. Other than that, my family doesn't use GreenPal too much, just when we get a little lazy and decide to hire out for cheap yard maintenance in Escondido, Ca.
Not in Escondido, CA?
Here are GreenPal's lawn service areas
Lawn Mowing Cost Calculator
Find out the average cost for Lawn Care Services In Escondido CA
The year's best technology is getting some pretty crazy advancements in military and civilian life, but the kind of tech we are concerned about is the connection between people almost instantly. With an industry like lawn maintenance, connection technology is almost crucial, if not a great luxury, to have in your back pocket. Imagine being able to have a service for all types of the service industry, from food delivery to maids and babysitters?
Well, as far as they are concerned, they can take a note from GreenPal. Since we launched our premiere platform for local lawn maintenance , we have received a wave of support from our members. A ton of the people who are looking for the best lawn mowing services near them have had trouble in the past finding exactly the best deals, and that is easy to understand. Because most of the local lawn mowers and cheap landscapers in Escondido, Ca are out in neighborhoods actually giving people amazing lawn care, there is little time to do anything else, like run a social media campaign for their business.
That is where we come in. Just as there are people in Escondido who are looking for someone to take over their lawn mowing, there are companies with the skills necessary to give just that. the only problem is that with a scope so small as a neighborhood, a lot of the other areas of the city go without finding lawn care. That, or they find the only deal available to them, which may not be the best one.
With GreenPal, you will be able to find the most local yard mowing in Escondido, Ca, most likely only within a mile or so of you. This allows people to get the best deal possible while providing small scale operations for grass cutting and cheap landscaping in Escondido, Ca with no contract to have a space in the market place. After all, helping them get online and establish a presence does a few things: it allows for these companies to put their hand in the pot, but it also decentralizes the whole market to the real competitors. This means big savings on your end.
Now, there are tons of promises we can keep when it comes to our website, but the biggest one we are proud about is the fact that we make sure and take our time to ensure that every company trying to be on GreenPal is as legit as the next guy. This means we establish a rigorous application process, one that not even the greatest Craigslist scammer can get by without raising a few flags.
One of the most important aspects about our company is this application process, and it is something we felt was necessary if we were really serious about making the website. Every company that wants to compete for your business has to submit several forms that are crucial to understanding their viability. That includes a business credit report, equipment inspections, and of course a list of their past clientele. The only reason we ask for this last part is because we have seen in the past that those who provide affordable landscaping in Escondido, Ca should have a repeat list of clientele. If they have a long list of one or two-timers, then that tells us their methods aren't exactly sound.
Once they are approved however, you can be sure that they will be giving you the best grass cutting and yard mowing possible. The review system and star system ensure that every lawn mowing is delivered with precision, because the reputation of their company depends on it. If they decide to let their work ethic slip, the members will surely report that in their review. As you can see, there is no time for slacking to be the best lawn care service in Escondido, Ca.
Signing up for GreenPal is an easy process, one that normally takes about five minutes. We don't even need a credit card to set you up. Everything we do can be done with an email and a physical address. In fact, you won't need a credit card on file until you are completely ready to hire someone. See how easy it can be, and see just how many options there are for cheap lawn maintenance in Escondido, Ca, all the way to the eastern corner of Eureka!
About Escondido California
Escondido is a city in California, United States.
Escondido, California is one of the smaller cities located in San Diego County. On a smaller scale, Escondido is located in the county's North County region, about thirty miles north of Downtown San Diego. Unlike many parts of the city, Escondido is actually in a shallow valley that is surrounded by a fringe of rocky hills. As of the last census, the population of about a hundred and fifty thousand people. When it was incorporated in 1888, the city's developers and leaders into incorporation unknowingly made the city of Escondido the oldest cities in San Diego County.
The Kumeyaay people of the San Diego area are well known for being one of the first peoples to populate the area. It was first settles by the Luiseno people, who set up villages along the creeks. It wasn't long until the Kumeyaay people set up along the Colorado River, the San Pasqual Valley, and of course right by the San Dieguito River in the west and southwest part of current day Escondido. It is impossible to know exactly where they settled in these times, as most of their dwellings and campsites were destroyed by land development and farming.
The area known today as Escondido has had a turbulent history and changes of possession. Because Escondido was well within the area of contest between Mexico, Spain, and the United States (as far as California was concerned) Escondido changed hands constantly. Even when not under contest by actual countries, the change in ownership from individual to individual is a long list. The most recent acquisition, however, and probably the most important, was in October of 1883.
Los Angeles investors sought to buy Rancho del Diablo. This group then sold the new acquisition to Escondido Company the following year. This is the company that really took the land and began to begin development. Investors quickly went after the opportunity, and soon the development for new houses and communities was underway. The city began as a small farming community, mostly grapes for the nearby vineyards and wineries, but was soon blown up into a commercial wonderland. Neatly stacked houses, Walmart's, and gas stations quickly sprung up to make Escondido the place it is today.
Tired of unreliable lawn services?
So are we... See how it works
Recent lawns mowed in Escondido, CA
by GreenPal's community of lawn care pros
Save Time, Save Money,
Book a great local lawn service now with GreenPal.