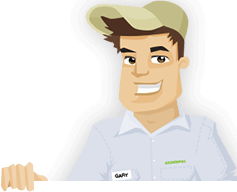 Needing your Lawn Cut?
Get Competitive pricing without the hassle
Book lawn mowing by a pro in Point Loma
Order lawn mowing now without calling around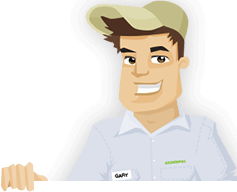 Needing your Lawn Cut?
Get Competitive pricing without the hassle
Book lawn mowing by a pro in Point Loma
Order lawn mowing now without calling around
Local lawn mowing services in Point Loma California
compete for your lawn

Here are Best Lawn Care Services in Point Loma, CA as of Sep, 2019
Here are a few 5 Star Ratings from GreenPal users
Gwendolyn Logan
Yard Mowing in Point Loma CA
The people at JG Lawns helped me with getting my yard cleaned up and looking beautiful. They came to my home in the Yacht Harbor area and cleaned out the excess sand that had brushed up in my grass bed. They were cautious with the grass blades and ensured they would not tear up anything around my grass bed. They also talked with me about the weeds around my yard and helped me with removing them. I thought that some of my fescue grass leaves were naturally thicker than others, but it turns out that they were weeds all along.
Scott Farrell
Lawn Mowing Service in Point Loma CA
My home in Sunset Cliffs is a little further off from the rest of the city, but the people at Star Green didn't care. They came to my home and helped me with repairing my lawn. They were able to help with aerating a part of my yard that had died off and also added new seed in the area. They also restored my irrigation system and cleaned out the sprinklers so they could start working again. My yard is taking in water once again and is growing as it should. I appreciate the thorough work that they have put in for my place.
Joseph Rhodes
Lawn Mowing in Point Loma CA
I have a home near Point Loma High School that had a few dead spots of grass here and there. I thought the grass was dying off because of all the pollution from the cars and buses going by the school. But RM Landscapes helped me to review my yard, and they found that my lawn was worn because the place wasn't aerated well enough. The people at RM helped me with aerating my yard and with adding new seed to my fescue lawn. They were very positive in what they were doing and let me know what I needed for keeping my place looking attractive.
William Spivey
Lawn Mowing in Point Loma CA
Tan and his team were very persistent in getting to my home near the Loma Portal area not long ago. They came to my house in the timeframe that they said they would come by at. Their window was only about 30 minutes, which I was pleased about. They cleaned up after they finished cutting some surfaces around my bushes too. I love how the team was thorough in caring for the place and didn't waste their time with anything. I would recommend them to anyone who needs extra help with caring for their yards without waiting for a while.
Not in Point Loma, CA?
Here are GreenPal's lawn service areas
Lawn Mowing Cost Calculator
Find out the average cost for Lawn Care Services In Point Loma CA
The beauty of Point Loma CA is possible thanks partially to the community being relatively removed from the rest of San Diego County. The lack of pollution and traffic around the area makes it a place that remains unique. But the lawns around Point Loma still need to be maintained as usual. Homes from Fisherman Point to Yacht Harbor and elsewhere need regular help with getting the grass cut among other things.
But you might assume that it would be difficult for you to hire someone to come to your home in Point Loma CA to help you out with your lawn maintenance efforts. The good news is that there are more than enough teams in San Diego County who are available to help you out. You can find them through the GreenPal app.
GreenPal makes it easy for you to find the yard maintenance teams that you can trust. You can download the GreenPal app for free and then use the program to find information on people who can help you out. You can list information on your property in Sunset Cliffs or any other area of Point Loma and then get details on the many teams who are available for your use.
You can even use the GreenPal app if you need to find a team that works for commercial sites. You can have someone come to one of the busy business sites on Rosecrans Street to help you out with keeping your business looking beautiful and trustworthy to everyone.
You will find many people who are capable of reaching your home and giving you the help you need without being at risk of coming across questionable entities who might not have everything your place requires. The GreenPal app only lists people who have been certified for services through the Peninsula Chamber of Commerce among other local entities. The chamber helps people in Point Loma with knowing what's available for their service needs. GreenPal will only list people who are with the chamber or other related groups that confirm and certify different work groups around the region.
You'll also appreciate how the GreenPal app makes it easy for you to learn about the many individual teams who can help you out in Point Loma. You will get information on these groups through things from the reports that these groups write to reviews written by people who have hired these entities through GreenPal. The thorough points you will come across through the app will help you find the right times that you can trust.
Download the GreenPal app today and start finding information on many helpful teams who are available to assist you with your yard. GreenPal will give you all the details you need surrounding who is available for you to hire. You will never have to worry about whether or not someone can come to your home in Point Loma, because the GreenPal app will help you find a team who can get to your home and provide you with the help you deserve.
About Point Loma California
Point Loma is a city in California, United States.
Point Loma CA is a neighborhood of San Diego. The community is located on a peninsula that is surrounded by the Pacific Ocean.
The United States Navy operates the Naval Information Warfare Center Pacific in Point Loma. The center operates as a control center for many naval activities throughout the world. There is also a training center for the United States Marine Corps recruits in Point Loma.
The southern tip of Point Loma hosts a lighthouse and a few tide pools. Multiple trails are around the end, with the Bayside trail being the most popular of these sites for recreation. The Cabrillo National Monument is to the south as a site honoring the 1542 arrival of Juan Rodriguez Cabrillo.
The Fort Rosencrans National Cemetery takes up a large part of central Point Loma. Thousands of military veterans are buried at the cemetery. There are also monuments at the cemetery dedicated to those who died on the USS Bennington in 1905 and the USS Ommaney Bay in 1945. The cemetery also hosts a large Memorial Day celebration every year.
Point Loma CA is where Juan Rodriguez Cabrillo landed in 1542 as the first European to explore the western part of the future United States. A permanent settlement would be established here in 1769. The United States military would reserve the peninsula for private purposes in 1852. The area would eventually become open for civilian housing and would be where Charles Lindbergh tested his Spirit of St. Louis plane in the 1920s before his famous flight.
Point Loma has a population of about 14,000. The population will grow to about 48,000 if Ocean Beach and Pacific Beach are included. These are the two major neighborhoods that directly surround Point Loma.
Point Loma CA is a noteworthy site for sailing activities. The San Diego Yacht Club is located in Point Loma. Multiple marinas are on the bay side of the peninsula.
The Pechanga Arena or San Diego Sports Arena is in Point Loma. The venue opened in 1966 and fits about 14,500 for sports and concerts. The arena is home to the San Diego Gulls minor league hockey team.
Tired of unreliable lawn services?
So are we... See how it works
Recent lawns mowed in Point Loma, CA
by GreenPal's community of lawn care pros
Save Time, Save Money,
Book a great local lawn service now with GreenPal.