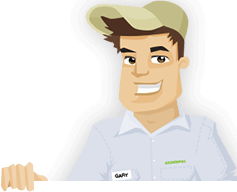 Needing your Lawn Cut?
Get Competitive pricing without the hassle
Book lawn mowing by a pro in Cooper City
Order lawn mowing now without calling around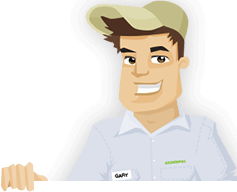 Needing your Lawn Cut?
Get Competitive pricing without the hassle
Book lawn mowing by a pro in Cooper City
Order lawn mowing now without calling around
Local lawn mowing services in Cooper City Florida
compete for your lawn

Here are Best Lawn Care Services in Cooper City, FL as of Sep, 2019
Here are a few 5 Star Ratings from GreenPal users
Sandra Hale
Lawn Care in Cooper City FL
I have been contracting local lawn mowers in Cooper City, Fl since we moved here. Not necessarily through GreenPal, but definitely have been contracting. I haven't had any problems before, but I can tell you that GreenPal makes it way easier to pay and coordinate with landscapers and what not. I would either have to hide the money underneath the doormat or tape it to the underside of the table, but I was always a little worried the lawn mowers would come by, swipe the money, and take off. I haven't had that problem on GreenPal, or with any landscaping service for that matter, but it did happen after I hired a maid off of Craigslist. It also helps that GreenPal is really good about getting down to specific neighborhoods. Just in ours around Westlake Preparatory School we found several lawn mowers willing to come out to the house. Every one of them I've hired has done a great job, and that's the honest truth. I've had to let go a few landscaping maintenance companies because they really did a mediocre job, but it was always kind of a hassle to find another. It is way easier on GreenPal, and their online scheduling makes it too easy to replace anyone I'm not satisfied with. Very happy with this service, thank you.
Michelle White
Grass Cutting in Cooper City FL
My family and I rely pretty heavily on contracting local lawn mowers in Oakland Park, Fl. For one, my wife has been pretty dedicated to keeping her flower garden healthy, something we can't really do when we are out of town for a week or so every few months. The gardener we hired before did okay, but it was honestly a tossup whether or not he would show up, and after a while he stopped showing up entirely. We had no idea where he was, so we kind of forgot about him and looked for someone on GreenPal like we do for our lawn mowers in Oakland Park, Fl. Thankfully, the landscaper we hire to mow our lawn knew someone who could help us out, and he pointed us to someone right in our area around Pioneer Middle School that was more than helpful, he made my wife's garden so much more vibrant. He had tips we had never thought to use, including starting our own compost pile. Maybe it was indirectly thanks to GreenPal, but the fact that their companies are more than willing to help us with what they can't exactly control is another reason why we still use the website. The people they let on to find business are trustworthy, good hearted people.
Harry Biondi
Lawn Cut in Cooper City FL
Personally, I use GreenPal for both my home and for my family at Christ the Rock Community Church. Almost every person I have hired from you all has been great, and the lawn mowers that have taken care of the church every once and awhile have been just so helpful. What really amazes me about your service is the fact that all my communication happens mostly through email instead of the app. I already have so many notifications from my other apps that the idea of another app adding to the list was a little stressful. But instead, you guys thought about just coordinating an appointment on the website and have the local lawn care services in Cooper City, Fl contact me through email. That was so smart! I check my email the more than anything, and I never miss an email. But I can tell you for sure that I have missed so many texts and Instagram comments because they get lost in the big old stream I see on my phone. You all have a great service here, super usable for old folks like me.
Glen Lundberg
Lawn Mowing Service in Cooper City FL
GreenPal is so great! We have been using it since February of this year and hired a local landscaper in Cooper City, Florida that has been loyal to us since the first time we hired. We weren't expecting much, especially after telling him we just wanted a quick lawn mowing, but the way he handled himself around our house and with us convinced us we needed to keep him around. Now, he's the only person we trust to come to our house. What really impressed us was the fact that Antone took the time to explain to us what our yard could use to make it better. He definitely didn't need to do that, but he did, and that really impressed us. He really knows his way around the block too, sometimes he'll call us just to say he's in the neighborhood for the week and that he can come check out the yard in case something is wrong. That's amazing service! Our yard is looking better than ever, and I would dare to say we are giving our neighborhood park (Stirling Palm Park) a run for their money! Who knows how we would have found him if it weren't for GreenPal, so thank you!
Not in Cooper City, FL?
Here are GreenPal's lawn service areas
Lawn Mowing Cost Calculator
Find out the average cost for Lawn Care Services In Cooper City FL
Citizens of Cooper City, Florida! Finding reliable lawn care services near you does not have to be hard. GreenPal has made it easier than ever before and for ever after. Gone are the days of scanning phone books and picking up business cards. Gone are the days of filtering through Craigslist scams and cheap lawn mowers in Cooper City looking to make a spare dollar. We have brought to you the best of the best of the best in landscaping and lawn care to your computer and phone! Just as you would order a pizza, GreenPal can connect you with the best landscaping maintenance companies in Cooper City, Fl. Simply sign up on our website, and with a bit of information we bring to you the lawn care professionals near you.
Our system works with Google Maps to determine a fair and just price for a simple lawn mowing. Once we have your address on file, we will alert all the lawn mowers and yard maintenance professionals in your area that you are in need of a lawn mowing. Once they are notified, they can begin bidding for your business with their best price and service. After that, it is all up to you to choose your next grass cutting service in Cooper City, FL.
Now, many websites like Craigslist can do what GreenPal can, that is, bring to you a host of options in lawn care. But few of them, and by that we mean one or two, take the time to really vet the so-called "cheap lawn mowing services" in Cooper City. Before any independent lawn mower or full-scale landscape maintenance company can bid for your business on our website, they need to go through a rigorous interview process that helps us determine if they are legitimate business. One of the major keys in determining whether or not these businesses are credible comes from our phone call interview. We check their business credit, past list of clientele, ask them to bring pictures of their previous work, and have the yard mowing companies in Cooper City explain their training process for new employees.
After that, we take inventory of their lawn mowing equipment. We have found that in the past, a huge telling sign of the legitimacy of a landscaping service is the quality of their equipment. Not that a fellow with a push mower can't do a great job, but if they are claiming to be amazing specialists in yard mowing and grass cutting, a little more than a rented Home Depot lawn mower will have to do.
Once a company passes our Cooper City business inspections, they are all set to begin vying for your business! Every lawn care company you see on this page has not only passed our inspections, but received great reviews from their customers so far. The best part? Each company is located right within Cooper City, all of them your neighbors, from the farthest corner of Cooper City to South Pine Island Road. We chose to hyper-localize our city pages in order to prevent someone from hiring for a Wednesday lawn mowing from someone who lives in Miami. That doesn't make sense to us. That is why each person you find on your city page is within the Cooper City limits.
Signing up for GreenPal takes little more than an email and physical address. No credit card is required until you are ready to schedule a lawn mowing. But until you're ready, feel free to shop around for quotes from the best lawn mowing services in Cooper City near you!
About Cooper City Florida
Cooper City is a city in Florida, United States.
Cooper City, Florida is one of the southernmost suburbs located in Broward County. It is one of the newer areas of Florida, being established in the 1950s by Morris Cooper. The city is one of the many incorporated into the South Florida metropolitan area, and is part of the area's most popular resort destination. The city was relatively small up until the last decade when the state of Florida purchased Waldrep Dairy Farm for housing development, which expanded Cooper city by 530-acres.
Cooper City was listed as the top 10 towns for families by Family Circle magazine, but it wasn't always so habitable. In fact, the area was ridden with mosquitos in the 19th century, so much so that humans, agriculture, and animals were constantly threatened to be wiped out.
The crisscrossing rivers and lakes made it difficult for anyone to reach the other side without the help of rowboats. In fact, Indian tribes were still using dugout canoes to cross these rivers as late as 1930s, but by the time settlers and the government came down to wipe them out, bridges were already established.
By the 1960s, homes in Cooper City were dirt cheap. Most homes were selling for $16,000 at most, with some selling for as low as $10,000. As of this year, the same homes are selling for $300,000. The relative cheapness of homes in Cooper City was due to the off-kilter planning of bridges and such. The running joke of the time was that residents of Cooper City were stuck in the town by the rivers, and were really an island inside of the state of Florida.
Tired of unreliable lawn services?
So are we... See how it works
Recent lawns mowed in Cooper City, FL
by GreenPal's community of lawn care pros
Save Time, Save Money,
Book a great local lawn service now with GreenPal.