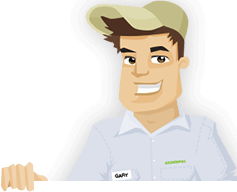 Needing your Lawn Cut?
Get Competitive pricing without the hassle
Book lawn mowing by a pro in Gahanna
Order lawn mowing now without calling around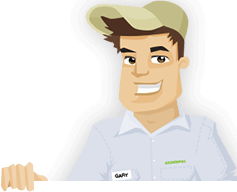 Needing your Lawn Cut?
Get Competitive pricing without the hassle
Book lawn mowing by a pro in Gahanna
Order lawn mowing now without calling around
Local lawn mowing services in Gahanna Ohio
compete for your lawn

Here are Best Lawn Care Services in Gahanna, OH as of Oct, 2019
Here are a few 5 Star Ratings from GreenPal users
Rae Thorpe
Grass Cut in Gahanna OH
Throughout Columbus, particularly in Gahanna, it can be difficult to find great lawn care. I personally love to spend time at Woodside Green Park. I would rather be there when I am not working than in my yard worrying whether my gardens are healthy or not. Fortunately, I have found GreenPal. For real this site helps me save time and money. Best of all there are no contracts and I get the service I need. I even get to enjoy my lawn on the weekends! Don't wait, I seriously can not explain just how much they have helped me save time.
Tracy VanDerbuilt
Lawn Mowing Service in Gahanna OH
As a renter in Gahanna, Ohio, that is responsible for cutting my lawn, I just do not have the time to do it myself. I tried hiring friends, family, and neighbors, but I didn't have any luck til' I found GreenPal! For real, you don't know what you have til' it's gone, but what I have found with GreenPal is that you don't know what you are missing till its here. And I was missing GreenPal!!! I have been able to move out of The Parc Apartments and still get my lawn taken care of, I don't have time to joke around when it comes to caring for my lawn. GreenPal is the best!
Stephanie Rothe
Lawn Cutting in Gahanna OH
Lawn care in Gahnna, like many other places I imagine, is spotty. Craiglist used to be the best source for private hiring, but GreenPal is well beyond what you can find on there. I love GreenPal since my son started at Columbus Acadamy I have had the most difficult time hiring yard workers that actually showed up on time. Do not wait, or take another chance with inferior services, GreenPal is the best. Don't hesitate to save time and money on reliable lawn care. Yard care does not have to be hard, GrenPal has proved that to me.
Nessa Childs
Lawn Mowing in Gahanna OH
Landscaping ain't easy, they say. But really it can be a hassle. On the weekends the last thing I want to do is care for my Gahanna lawn. GreenPal has really helped me to cut the time I have to spend on my lawn, and the time I spend landscaping. Seriously, if you are in doubt, do not hesitate. this service truly is the "Uber of lawn care". If you will excuse me, I am off to Gahanna Municipal Golf Club, so that I can practice my golf swing. Don't wait any longer, craigslist is bust, try GreenPal today.
Not in Gahanna, OH?
Here are GreenPal's lawn service areas
Lawn Mowing Cost Calculator
Find out the average cost for Lawn Care Services In Gahanna OH
Welcome to your GreenPal's page for Gahanna, Ohio . Find just a few of the top-rated lawnmowers in Gahanna. Landscaping and yard maintenance companies are now available for hire at any point in time.
Once you sign up for GreenPal, you can meet, message, and coordinate prices for all your lawn care service needs. From basic lawn mowing to tree removal, pruning, edging, and even total landscape renovation, GreenPal can help you find the company which suits your needs. We know how hard it can be to track down a good lawn care company, so we've done the hard work of finding the best in the industry to make your life easier.
We hyper-localize our city pages because most of our customers are homeowners just like you. This page will connect you with cheap and reliable lawnmowers and landscapers in Gahanna, OH, Columbus, Ohio, or the midwest for that matter.
You may have been asking yourself, with all the lawn care issues in your neighborhood, how do I find a good landscaper without getting ripped off. We have a strict vetting system that is in place to combat exactly that. In addition to the standard business credit checks and basic company information, we interview each and every landscaping maintenance company to ensure they are legitimate. This means we check their equipment and interview the past clients. We have found that this information tells us a lot about the lawn mowing business and how the services Gahanna. Additionally, we also require contractors to submit pictures of previous jobs.
Companies that apply to our site, meet heavy requirements. We turn away and lawn care companies which have the inadequate equipment to service our professional level, that is why we do our strict vetting process. We ensure that only the best landscapers will be available through our site.
We go through all of this to protect those that use our service from those of been more harm than good. The lawn care business is tricky, and it can be discomforting to make strangers from Craigslist and give them your personal address. This is the kind of information you don't want in the wrong hands, and using our site prevents you from giving your information to complete strangers.
If you do not want your information falling into the wrong hands, are tired of poor lawn care service, or just want someone to show up on time for once, we are here for you. Don't stress out any longer, will go through the difficult process of finding a good lawn care company. We have made everything simpler so that you can focus on other things in your life.
Signing up takes as little as five minutes, and after we have your information we will start connecting you with local lawnmowers in Gahanna, Ohio. Once we have determined a fair price for cutting your grass, companies can contact you and offer their best price. It is really that easy and the next morning you have several options in your inbox. Welcome to the future lawn care, welcome to GreenPal.
About Gahanna Ohio
Gahanna is a city in Ohio, United States.
Gahanna is a city located in the northeast of Franklin County, Ohio, United States. This city is a suburb of Columbus. The population of Gahanna was 33,248 at the 2010 census. The city was founded in 1849. Gahanna is located geographically at 40°1′36″N 82°52′9″W. The Cities and Townships that border Gahanna are the Mifflin Township to the west, Columbus, Ohio to the north, the west, and the south, New Albany, Ohio to the north, Jefferson Township to the east.
In addition, there are a few small "islands" of the Jefferson Township which are located entirely within the boundaries of Gahanna. According to the US Census Bureau, the city has a total area of 12.60 miles square, of which 12.43 miles square island and 0.17 square miles is water. Big Walnut Creek is a significant geographic marvel of Gahanna and is associated with its tributaries Rocky Fork Creek and Sycamore Run.
The median income for a household in the city was $72,813 according to the 2010 census, and the median income for a family was $85,348. Men having a median income of $51,391 and women having an income $35,922 for females. The per capita income for the city was $29,040. Almost 2.2% of families and 3.7% of the population as a whole were below the poverty line, this includes 4.1% of those under the age of 18 and 4.4% of those age 65 or over.
As of the 2010 census, there were a total of 33,248 people, made up of 13,037 households, and a total of 9,151 families residing in the city. The population density as of the census was 2,674.8 inhabitants per square mile. There were a number of 13,577 housing units at an average population density of 1,092.3 per square mile. Of the 13,037 households, 35.6% had children under the age of 18 living with them.
Source: Wikipedia
Tired of unreliable lawn services?
So are we... See how it works
Recent lawns mowed in Gahanna, OH
by GreenPal's community of lawn care pros
Save Time, Save Money,
Book a great local lawn service now with GreenPal.