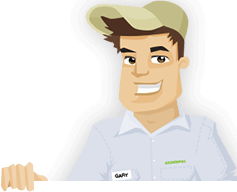 Needing your Lawn Cut?
Get Competitive pricing without the hassle
Book lawn mowing by a pro in Hampton
Order lawn mowing now without calling around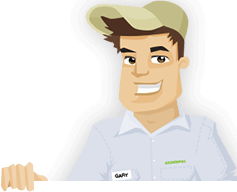 Needing your Lawn Cut?
Get Competitive pricing without the hassle
Book lawn mowing by a pro in Hampton
Order lawn mowing now without calling around
Local lawn mowing services in Hampton Virginia
compete for your lawn

Here are Best Lawn Care Services in Hampton, VA as of Oct, 2019
Here are a few 5 Star Ratings from GreenPal users
Hilary Hartworth
Lawn Care in Hampton VA
Hampton Virginia, is my favorite town. I love living here, but finding a quality lawn care service in Hampton, is not nearly as easy as remembering A Step in Time Chimney Cleaner's phone number. A step in time, we're on time, gonna make your chimney shine. Sorry, this is about lawn care, lol. And I had such a hard time finding lawn care professionals. But GreenPal made finding lawn mowing providers in Hampton so easy, and I could not be happier with the results. For real I highly recomend any services offered through GreenPal, and now I can spend more time painting the wildlife at Grandveiw Nature Preserve.
Jessica Aldrean
Lawn Mowing in Hampton VA
For years I have struggled to keep my lawn in order. My husband never has time and leaves me with the responsibility of scheduling service. My neighbor's son did a great job for years, but eventually, he went off to college. My children are still far too young to mow my lawn, so I had to find a professional. The thing is the phone book doesn't come with reviews, so I was left scratching my head. I personally don't want to hire someone I cant review or see reviews of. That is why I was so elated when I found GreenPal. Now while my husband is off at Langley Airforce Base working, he can rest assured the lawn is handled, and I have. more time to care for my children.
Stacy Hawthorne
Lawn Care Service in Hampton VA
My son mowed the lawn for years before he moved to California. Since then I have struggled to handle the lawn care at my Hampton home. That was the case season after season, but then I found GreenPal. I signed up immediately and started receiving bids just as fast.
My lawn was mowed on time, and I left a 5-star review! I was able to have a weekend BBQ without stressing about the shabbiness of my lawn for once, and best of all it was affordable. I highly recommend GreenPal for anyone. The only problem is I can't use my lawn as an excuse when my friends ask me to go for a round of golf at Woodlands Golf Course.
Paul Tuman
Lawn Cut in Hampton VA
I ran a lawn care business for years when I was much younger. But one day my work at Hampton University, and my two children started taking up too much of my time. So I had to hire someone to handle it for me. After a few failed attempts to hire a lawn care specialist through Craigslist, and having that fail miserably, I had to give something else a try. When I did a search for lawn care in Hampton, I was excited when i say Greenpal at the top. Not not only did signing up take minutes, I had service scheduled and handled in less than a week. My lawn has never looked better.
Not in Hampton, VA?
Here are GreenPal's lawn service areas
Lawn Mowing Cost Calculator
Find out the average cost for Lawn Care Services In Hampton VA
Let's Face it, finding reliable lawn care is difficult. Between scheduling and no show time after time, it can be a real pain to keep up with your lawn maintenance needs. We have a solution.
Welcome to your GreenPal's page for Hampton, Virginia . Find just a few of the top-rated lawnmowers in Hampton. Landscaping and lawn maintenance companies are now available for hire at any point in time.
Once you sign up for GreenPal, you can meet, message, and coordinate prices for all your lawn care service needs. From basic yard mowing to tree removal, pruning, edging, and even total landscape renovation, GreenPal can help you find the company which suits your needs. We know how hard it can be to track down a good lawn care company, so we've done the hard work of finding the best in the industry to make your life easier.
We hyper-localize our city pages because most of our customers are homeowners just like you. This page will connect you with cheap and reliable lawnmowers and landscapers in Hampton, VA.
You probably used to use Craigslist to find contractors for your lawn and garden care, but if you are like most people you have found it doesn't quite work anymore. A lot of people experience some shady dealings through Craigslist, we have had our share of experiences as well, and out of those experiences GreenPal was born!
Unlike Craigslist, the companies that apply for our site, meet heavy requirements. We turn away and lawn care companies which have the inadequate equipment to service our professional level, that is why we do our strict vetting process. We ensure that only the best landscapers will be available through our site.
We go through all of this to protect those that use our service from those of been more harm than good. The lawn care business is tricky, and it can be discomforting to make strangers from Craigslist and give them your personal address. This is the kind of information you don't want in the wrong hands, and using our site prevents you from giving your information to complete strangers.
If you do not want your information falling into the wrong hands, are tired of poor lawn care service, or just want someone to show up on time for once, we are here for you. Don't stress out any longer, will go through the difficult process of finding a good lawn care company. We have made everything simpler so that you can focus on other things in your life.
Whether you live in Ghent, Norveiw, Pungo, Sandbridge, Virginia Beach, Chesapeake, Greenbrier, Lynnhaven, Great Bridge, Albermarle Acres, Sigma, Princess Anne, Woodhouse Corner, Bayside, Chic's Beach, Hampton, Suffolk, Portsmouth, Knotts Island, Aberdeen Gardens, Buckroe Beach or anywhere in Hampton Roads, GreenPal has got your local lawn care services handled.
About Hampton Virginia
Hampton is a city in Virginia, United States.
Hampton, like most cities in Hampton Roads, is an independent city. According to the census of 2010, the population was 137,436. Hampton is one of the seven major cities that compose the Hampton Roads metropolitan area. It is, in fact, part of the southeasternmost end of the Virginia Peninsula.
The history of Hampton traces back to the city's Old Point Comfort. This is the home of Fort Monroe. And has been for nearly 400 years. This place was named by the 1607 voyagers, which was led by Captain Christopher Newport. He and his crew were the first to establish Jamestown as an English colonial settlement. Since the consolidation in 1952, Hampton has included the former Elizabeth City County as well as the town of Phoebus.
Post Civil War the historic, Hampton University was established on the opposing end of the town along the Hampton River. This university is responsible for providing an education for many newly-freed, former slaves as well as Native Americans.
As of the 20th century, the Hampton area became the location of the infamous Langley Air Force Base. Ass well as the NASA Langley Research Center, and even the Virginia Air and Space Center. Above it all, Hampton features many, many miles of waterfront and beaches.
For both residents and visitors alike, the cities features include a wide array of business and industrial enterprises as well as retail and residential areas, and historical sites. More recently the new Peninsula Town Center which is a structure that opened in May of 2010, right on the site of the former Coliseum Mall. Located in the area adjacent to the Hampton Coliseum and the Convention Center, and even the innovative urbanism-type project features a wide mix of retail stores, housing and an assortment of attractions.
Source: Wikipedia
Tired of unreliable lawn services?
So are we... See how it works
Recent lawns mowed in Hampton, VA
by GreenPal's community of lawn care pros
Save Time, Save Money,
Book a great local lawn service now with GreenPal.