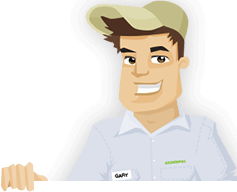 Needing your Lawn Cut?
Get Competitive pricing without the hassle
Book lawn mowing by a pro in Newport News
Order lawn mowing now without calling around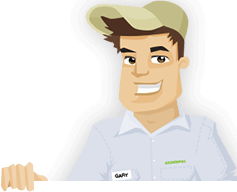 Needing your Lawn Cut?
Get Competitive pricing without the hassle
Book lawn mowing by a pro in Newport News
Order lawn mowing now without calling around
Local lawn mowing services in Newport News Virginia
compete for your lawn

Here are Best Lawn Care Services in Newport News, VA as of Oct, 2019
Here are a few 5 Star Ratings from GreenPal users
Samantha Hathaway
Lawn Cutting in Newport News VA
Like most people, I found that my children were a great way to have my lawn taken care of. But when they went off to Christopher Newport University, they didn't have the time to handle it anymore. Fortunately I found a solution for affordable lawn care in Newport News, and that solution was GreenPal. I love being able to use an app to schedule my lawn care services, and I can cancel them if I change my mind too! The future is wild isn't it?!
Greg Kindler
Lawn Mowing Service in Newport News VA
My lawn was looking sad, to say the least. And In Newport News lawn care can be hard to find. Fortunately I came across GreenPal, and I was quickly elated when a week later my lawn was mowed and fertilized. Within one month, my lawn was looking better than ever. My lawn is nearly as green as the Greenbrier Country Club I am so happy with the quality of work I received through GreenPal.
Stacy Hopewell
Lawn Care Service in Newport News VA
As a teacher I am always bringing my students to The Virginia Living Museum. I love to see the animals and nature there, however when I get home I don't want to see creatures in my lawn. And it was happening because I simply could not take care of my lawn, on time. Fortunately I found a solution, GreenPal!!! Ever since the beginning every experience with them has been outstanding.
Henry Winc
Grass Cut in Newport News VA
I love being outdoors, the smell of a fresh cut lawn and time spent with friends. What I do not love is mowing my lawn. I am not sure what it is I just never get it right. So hwen it came to handling my Newport News lawn care I tried GreenPal, and everything has been amazing ever since. I get to enjoy my lawn when I ma not working at the Newport News Shipbuilding yard, and I get reliable, affordable lawn care to boot.
Not in Newport News, VA?
Here are GreenPal's lawn service areas
Lawn Mowing Cost Calculator
Find out the average cost for Lawn Care Services In Newport News VA
Lets Face it, finding reliable lawn care is difficult. Between scheduling and no show time after time, it can be a real pain to keep up with your lawn maintenance needs. We have a solution.
Welcome to your GreenPal's page for Newport News, Virginia. Find just a few of the top rated lawnmowers in Newport News. Landscaping and lawn maintenance companies are now available for hire at any point in time.
Once you sign up for GreenPal, you can meet, message, and coordinate prices for all your lawn care service needs. From basic yard mowing to tree removal, pruning, edging, and even total landscape renovation, GreenPal can help you find the the company which suits your needs. We know how hard it can be to track down a good lawn care company, so we've done the hard work of finding the best in the industry to make your life easier.
We hyper-localize our city pages because most of our customers are homeowners just like you. This page will connect you with cheap and reliable lawnmowers and landscapers in Newport News, VA.
You probably used to use Craigslist to find contractors for your lawn and garden care, but if you are like most people you have found it doesn't quite work anymore. A lot of people experience some shady dealings through Craigslist, we have had out share of experiences as well, and out of those experiences GreenPal was born!
Unlike Craigslist, the companies that apply for our site, meet heavy requirements. We turn away and lawn care companies which have inadequate equipment to service our professional level, that is why we do our strict vetting process. We ensure that only the best landscapers will be available through our site.
We go through all of this to protect those that use our service from those of been more harm than good. The lawn care business is tricky, and it can be discomforting to make strangers from Craigslist and give them your personal address. This is the kind of information you don't want in the wrong hands, and using our site prevents you from giving your information to complete strangers.
If you do not want your information falling into the wrong hands, are tired of poor lawn care service, or just want someone to show up on time for once, we are here for you. Don't stress out any longer, will go through the difficult process of finding a good lawn care company. We have made everything simpler, so that you can focus on other things in your life.
Whether you live in Ghent, Norveiw, Pungo, Sandbridge, Virginia Beach, Chesapeake, Greenbrier, Lynnhaven, Great Bridge, Albermarle Acres, Sigma, Princess Anne, Woodhouse Corner, Bayside, Chic's Beach, Hampton, Suffolk, Portsmouth, Knotts Island, Aberdeen Gardens, Buckroe Beach or anywhere in Hampton Roads, GreenPal has got your local lawn care services handled.
About Newport News Virginia
Newport News is a city in Virginia, United States.
Like many of the other major cities of the Hampton Roads region of Virginia, Newport News is an independent city. This independent city resides in the Commonwealth of Virginia in the United States. As of the year 2010 the population was 180,719 according to the census of that year. As of the year 2013, the population was again estimated to be slightly higher at 183,412. This population makes Newport News the fifth-most populous city in Virginia.
Along with Norfolk, Chesapeake and Virginia Beach, Newport News is included in the Hampton Roads metro area. The city is located on southeastern end of the Virginia Peninsula which is located on the northern shore of the James River. The city extends southeast from Skiffe's Creek and continues tot spread out across many miles of waterfront to the river's mouth at Newport News Point on the harbor of Hampton Roads.
The area which is now known as Newport News, was once a part of the county of Warwick. Warwick County was one of the eight original shires of Virginia. In the year of 1634 this county was formed formed by the House of Burgesses by order of King Charles I. At this time the former Warwick county, was largely composed of farms and undeveloped land for nearly 250 years.
Starting in the year of 1881, and continuing for the next 15 years, explosive development began. This development took place under the leadership of Collis P. Huntington. A railman, who constructed a new railway Peninsula Extension of the Chesapeake and Ohio Railway. This railway connected to Richmond and opened up transportation all along the Peninsula. This railway, provided a brand new newway for brining the coal of West Virginia to the coastal shipping and worldwide export.
Source: Wikipedia
Tired of unreliable lawn services?
So are we... See how it works
Recent lawns mowed in Newport News, VA
by GreenPal's community of lawn care pros
Save Time, Save Money,
Book a great local lawn service now with GreenPal.