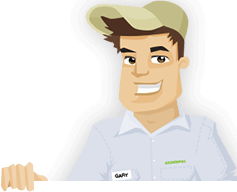 Needing your Lawn Cut?
Get Competitive pricing without the hassle
Book lawn mowing by a pro in Bayside
Order lawn mowing now without calling around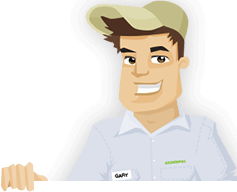 Needing your Lawn Cut?
Get Competitive pricing without the hassle
Book lawn mowing by a pro in Bayside
Order lawn mowing now without calling around
Local lawn mowing services in Bayside Wisconsin
compete for your lawn

Here are Best Lawn Care Services in Bayside, WI as of Sep, 2019
Here are a few 5 Star Ratings from GreenPal users
Jonathan Krick
Lawn Cut in Bayside WI
It's great that there's a lawn care provider that can come to my home on Lake Drive like Alliet Landscaping. The people here were prompt in reaching my house. They didn't mind the extra bit of travel. They wanted to come over to help me with mowing my lawn. They cleaned the leaves off of my yard at the start, and then they cut the lawn to the correct height. They also trimmed the grass near my garden bed, so it will be cut without hurting my flowers. They cleaned up the yard once again after they were finished cutting.
Ryan Propst
Lawn Cut in Bayside WI
I was impressed with how well the people at MYE Enterprise took care of my yard on Juniper Circle. Then again, I was impressed with the fact that they reached my property even with it being so far off the beaten path. The team at MYE knew what my yard required when they arrived. They let me know about how I could benefit from so many things, including regular aeration. The team aerated my yard after they were finished mowing. The company also uses electric materials when caring for my yard, so I didn't deal with lots of fumes while they were working.
Carmen Taylor
Lawn Maintenance in Bayside WI
My home on Brown Deer Road has a large garden, and it takes a bit of time for me to care for it every week. The problem here entails having all those leaves from my tree fall in there. I don't want to hurt anything in my garden. Fortunately, the people at D.A. Lawn Service are always available to help me with cleaning up my garden and landscape every week. They can remove the leaves from the area, eliminate weeds, and trim the bushes and other growths. They are precise in everything they do, not to mention they always show up at the time they say they will arrive.
Ethel Hummel
Lawn Maintenance in Bayside WI
Everyone at GJ Landscaping respects the desires and needs that I have for maintaining my lawn in the Doctors Park area. The people also recognize my time, as they always come over at the specific hour they say they will show up. They have all the equipment needed for the job when they arrive. I never have to worry about them going back and for to get their materials for the job. The best part is that they don't waste their time when getting to work. They care for everything quite well and make everything look right the first time around every time they show up.
Not in Bayside, WI?
Here are GreenPal's lawn service areas
Lawn Mowing Cost Calculator
Find out the average cost for Lawn Care Services In Bayside WI
Bayside, Wisconsin, is one of the most beautiful villages in the Milwaukee area. The comfortable atmosphere of Bayside makes it a place worth enjoying. But there are often cases when your enjoyment of life in Bayside might be ruined by having to mow your lawn.
Lawn mowing can be a hassle. The task can be harder if you're on Lake Drive or Bayside Drive among other roads where the yards are more extensive. In addition to taking a while, you might not understand everything that comes with mowing your lawn in Bayside.
But the good news is that you don't have to spend a while trying to figure out what you should be doing when mowing your lawn. You can find many lawn mowing providers in the Bayside area who are available to help you with your yard. The work we put in will ensure you have the help you deserve when getting your yard cared for well enough.
You'll find teams on the GreenPal app in moments. You can get information on unique lawn care teams through both the descriptions these companies have listed and the reviews that prior customers have left. You'll learn about how these service providers can help you with everything from aerating your yard to trimming trees and everything in between.
You will find companies that can head over to any part of the Bayside area. You can ask for help if you have a home in the Ellsworth Park area, for instance. You can also reach people who can come to Ravine Baye Road among other remote parts of Bayside. Even those who are in the Ozaukee County part of Bayside can benefit from what we have to provide.
Our goal here at GreenPal is to ensure you get everything you need out of your yard care demands. You can use the GreenPal app to find providers in your area, to hire such companies, and to pay for services. You can also get a free estimate for services based on your location and the size of your yard. You will discover that today's lawn mowing providers in Bayside aren't going to charge you as much money as you might assume.
The companies you will discover through the GreenPal app are ones that you can trust with your lawn. These include yard maintenance teams that are supported by local business organizations such as the Bayside Chamber of Commerce. Every team featured here will help you with all the unique yard care needs you might have while ensuring you're not going to get ripped off.
You can download the GreenPal app today to get started in finding the top lawn service providers in the Bayside area. You will find all the right companies that can help you out through the GreenPal app. You will not have to spend all day trying to find someone who can assist you with whatever you need out of your yard.
About Bayside Wisconsin
Bayside is a city in Wisconsin, United States.
Bayside, Wisconsin, is a village on the northern end of Milwaukee County. A small portion of the city is in Ozaukee County. The city is on the shore of Lake Michigan and is directly north of Fox Point and Whitefish Bay.
The Schlitz Audubon Center is in the southeastern end of Bayside. The park is home to multiple sites for bird watching. Doctors Park and Fox Point are close to the lake.
The Fox Point-Bayside School District operates public schools on the eastern end of the city. The Maple Dale-Indian Hill School District covers the western side. All students in the town attend Nicolet High School to the southwest in Glendale.
Most of the commercial activity in Bayside is on Port Washington Road near the highway. A large shopping center is to the south of the city's limits in Fox Point.
Bayside, WI, was incorporated in 1953. The city covers about 2.4 square miles of land. The entire mass of Bayside is covered by land, including Ellsworth Park in the central area. Bayside has a small extension into Ozaukee County to the northeast off of North Lake Drive. The city has a railroad track cutting through the middle part of the land.
Interstate 43 is on the western end of Bayside. It is a 12-mile drive from Bayside to Milwaukee through the highway. Sheboygan is about 50 miles north on the interstate. The Milwaukee River is also further to the west.
Bayside has a population of about 4,400. About a hundred of those people live in Ozaukee County.
Bayside is home to a house designed by Frank Lloyd Wright. The Joseph Mollica House was built in 1958 and is one of the last structures Wright designed before his death.
Tired of unreliable lawn services?
So are we... See how it works
Recent lawns mowed in Bayside, WI
by GreenPal's community of lawn care pros
Save Time, Save Money,
Book a great local lawn service now with GreenPal.