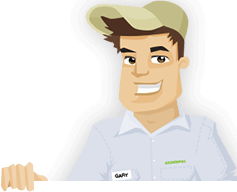 Needing your Lawn Cut?
Get Competitive pricing without the hassle
Book lawn mowing by a pro in Shorewood
Order lawn mowing now without calling around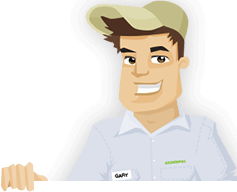 Needing your Lawn Cut?
Get Competitive pricing without the hassle
Book lawn mowing by a pro in Shorewood
Order lawn mowing now without calling around
Local lawn mowing services in Shorewood Wisconsin
compete for your lawn

Here are Best Lawn Care Services in Shorewood, WI as of Aug, 2019
Here are a few 5 Star Ratings from GreenPal users
Norma Bautista
Lawn Care Service in Shorewood WI
The friendly people at Grass Clips understand what my yard needs every time. I appreciate how well the Grass Clips team has helped me with cutting my yard in the Newton Avenue area. The team does well with trimming the grass around my patio and with cleaning up the leaves from my landscape. The team is cautious with ensuring my yard looks beautiful. They do well with cleaning up the driveway after they are finished too, which is ideal given how massive my driveway is. There are no grass stains leftover when they finish caring for my yard.
Evelyn Ambrose
Grass Cutting in Shorewood WI
My business on Capitol Drive has been getting a whole lot more business ever since the team at Rescue My Landscape helped with restoring the bushes outside. They helped me with trimming the grass and with cutting some of the growths around my bushes. They also removed the old weeds that had been growing near the store's entry door. The grass is still healthy, and the bushes look better than ever before. I am glad that the team at Rescue My Landscape was there to help me with my business yard and bushes when I needed help the most.
Donald Demarco
Lawn Maintenance in Shorewood WI
The team at Mr Nice Guys understands what my yard needs more than anything. They helped me with all the things that I needed for my yard, including mowing the lawn and trimming my bushes. The team talked with me beforehand about what my yard required and how they would go about the work. I learned quite a bit from them about how my yard works. It turns out that there's a whole lot more to lawn maintenance than keeping the grass short. My yard on Prospect Avenue looks more beautiful than the others around the area thanks to their work.
Terry Nagel
Lawn Maintenance in Shorewood WI
EZ Lawn Care has been helping me with maintaining the quality of my yard on Newton Avenue for a little over a year. I know that it would be difficult for my home to look as beautiful as the Frank Lloyd Wright house a few blocks down, but the team at EZ does everything they can to keep the lawn healthy. They do a great job with cleaning up the grass before and after they work on the lawn mowing effort. They have been very effective in cleaning up some of the weeds around my lawn as well. I appreciate how well they work.
Not in Shorewood, WI?
Here are GreenPal's lawn service areas
Lawn Mowing Cost Calculator
Find out the average cost for Lawn Care Services In Shorewood WI
We at GreenPal are excited to help people in the Shorewood WI area with all their lawn care needs. We specifically offer help with finding great lawn mowing providers around Shorewood. You can use our app to find lawn care providers for help with a large home on Capitol Drive or something smaller near the river. We want to give you the best possible experience when it comes to handling the unique yard maintenance needs that you might have.
We know that people around Shorewood have many needs for their yards. Business operators on Oakland Avenue particularly have specific needs surrounding how well the yards on their properties look. Fortunately, we can assist you with finding lawn mowing providers regardless of what type of business you have or where you are.
Our GreenPal app provides a thorough listing of all the quality lawn care providers you can hire for your needs in Shorewood. Our app will help you with finding great teams for services based on things like where you are and the type of lawn you have. You can enter in your address whether you're on Kenmore Plaza or somewhere north in Shorewood like Glendale Avenue.
You'll then get details on all the lawn mowing teams available in your specific area. We'll list information on what these organizations have to offer and how they can assist you with your distinct lawn mowing needs. You can read the descriptions from each provider and also the reviews left by people who have hired these groups for their lawn maintenance needs in the past. Each team is unique in many ways, but you won't struggle to compare them. The GreenPal app lays out all of these teams for your convenience, so you'll never have any problems with handling your work.
The groups you'll come across are ones that you can trust. Each team has been verified by business organizations throughout the Shorewood area. These include groups like the Shorewood Chamber of Commerce and Metropolitan Milwaukee Association of Commerce. You will not come across lots of questionable or unusual listings like what you might see when you look for services on Craigslist. You will find great teams that can reach your home, even if you have something fancy off of Lake Drive.
Our app is also a full-service solution for getting more out of your yard. You can hire teams directly through the GreenPal app and get a rough estimate for services. You can also use the app to directly contact lawn mowing providers for additional details on what they can do for you. You've got the option to pay for services through the app or to pay for things of note.
Download the GreenPal app to learn about all the lawn maintenance teams you can hire in the Shorewood WI area. We want you to find the best groups that can assist you with everything from lawn mowing to landscape maintenance.
About Shorewood Wisconsin
Shorewood is a city in Wisconsin, United States.
Shorewood Wisconsin is a northern suburb of Milwaukee. The town is on the shores of Lake Michigan and is about five miles north of Milwaukee's city center. Shorewood and Milwaukee link to each other through North Lake Drive or Route 32. The Milwaukee River is on the western end of the town. Shorewood has a population of 13,000.
There are four public schools in town. The Shorewood School District operates these schools, including the Shorewood High School. The school's campus was built in the 1920s and 1930s and features an auditorium whose design was inspired by the RKO Theater in New York. The St. Robert School is also in Shorewood and is operated by the Archdiocese of Milwaukee.
The WITI TV Tower is situated in Shorewood. The tower supports the local Fox television station. The tower is more than 1,000 feet in height and was built in 1962. It was one of the tallest free-standing towers in the world when it was built.
Shorewood WI was originally a part of the city of Milwaukee. The town seceded from Milwaukee in 1900. The town was called East Milwaukee until 1917 when it changed its name to Shorewood.
The remnants of the SS Appomattox are on the shores of Lake Michigan near Shorewood. The freighter was built in the late nineteenth century. The ship ran on a reef on Lake Michigan and sank. The wreck is specifically near the Atwater Beach area.
Shorewood is home to multiple historic houses. The Benjamin Church House is a Greek Revival house from the 1840s and is considered to be the oldest home in the Milwaukee area. The Elizabeth Murphy House was built in the 1910s off of a design by Frank Lloyd Wright.
Estabrook Park is on the northwestern part of the city. The park has a large walking trail and a smaller dog park.
Tired of unreliable lawn services?
So are we... See how it works
Recent lawns mowed in Shorewood, WI
by GreenPal's community of lawn care pros
Save Time, Save Money,
Book a great local lawn service now with GreenPal.