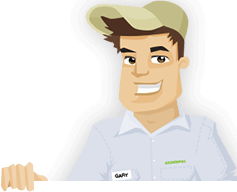 Needing your Lawn Cut?
Get Competitive pricing without the hassle
Book lawn mowing by a pro in Wauwatosa
Order lawn mowing now without calling around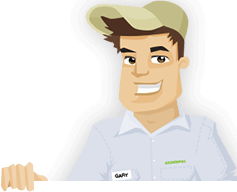 Needing your Lawn Cut?
Get Competitive pricing without the hassle
Book lawn mowing by a pro in Wauwatosa
Order lawn mowing now without calling around
Local lawn mowing services in Wauwatosa Wisconsin
compete for your lawn

Here are Best Lawn Care Services in Wauwatosa, WI as of Aug, 2019
Here are a few 5 Star Ratings from GreenPal users
Marc Houde
Lawn Cutting in Wauwatosa WI
Everyone at Lazaris Lawn Care knew what they were doing for me when they came to my home in the Olde Hillcrest neighborhood. The people noticed how well my lawn needed to be cut, and they helped me with trimming every inch of grass. They did well with trimming all around the place and even cleaned up after they were finished. The careful effort that they provided ensured that my lawn would look outstanding. I didn't have to worry about any weeds coming about either. The grass was cut evenly without my lawn bed being exposed to anything, which is a lot better than what I've done for my lawn on my own.
Julie Maple
Yard Mowing in Wauwatosa WI
Jakub's Lawn Service knows what I need out of my lawn. I have a few places around my yard in Fischer Woods that grow a little faster than others. Some of those spots don't drain as well as others either. I asked Jakub and his team about what could work for my lawn. They helped me with many things like adding drains around some of the trouble spots around my yard. They also checked on how high the grass was growing and ensured they were careful when trimming everything to the same height. They know how to stay cautious when mowing.
Diana Antonio
Grass Cut in Wauwatosa WI
LJ's Lawn Care has it down pat when it comes to caring for my lawn and with cutting the grass all the way through. The team at LJ's did well recently with mowing my yard in the Ruby Lawns neighborhood and with trimming around my driveway, sidewalk, and some of those other parts that I can't reach on my own. I have hired them for a bi-weekly mowing service, and I found that they're always prompt when coming over. They show up when they say they will, which is a whole lot better than what I've been getting from the cable company over the years.
Roosevelt Haley
Lawn Mowing in Wauwatosa WI
The people at Banks Lawn Service are very kind and understanding of what I need for my lawn. They have seen plenty of things around my yard in Historic Heights, including dandelions popping up and ice getting all over my landscape. But they've been able to help me with all those hassles every time. They are brilliant and understand how well my grass grows. I love how well the team checks on my yard every time they start working. They know that not every task is going to be the same each time they come over to help me out.
Not in Wauwatosa, WI?
Here are GreenPal's lawn service areas
Lawn Mowing Cost Calculator
Find out the average cost for Lawn Care Services In Wauwatosa WI
People around Wauwatosa WI have busy lives. They often travel the Zoo Freeway to get to other parts of the Milwaukee area to get to work. Some people might be busy working at the Froedtert Hospital and might not have the time to get their lawns cut. You can't forget about the many people who travel to UWM, Marquette, or one of the many other higher institutions of learning in the city. The area is pretty busy, and with that comes the challenge of having enough time to care for one's lawn.
But the good news is that even the busiest people in Wauwatosa don't have to struggle with their lawns. They can hire lawn care providers that can come to their properties even when they are out at work, school, or wherever else they might need to be. The best part is that they don't have to spend extra to find those lawn mowing providers. They can use the GreenPal app to find them.
You can use the GreenPal app for your lawn maintenance needs in Wauwatosa. You can download the app for free and start looking for lawn care providers you can trust. You only have to spend money on the actual lawn care services that you hire. Speaking of which, you could pay for those services through the GreenPal app if desired.
You don't have to be a medical expert at the hospital nearby to know how to use the GreenPal app. You only have to enter your address to find details on lawn maintenance teams that are near your property. You can find quality lawn care providers everywhere from Discovery to West Derby.
You can ask for someone to help you out with any yard you have. The GreenPal app can help you hire a team to come to your home in Cooper Park or to a business you have on Mayfair Road. Whatever the case may be, you'll find it easy for you to bring someone to your yard.
You can read details on each lawn mowing provider through their listings. Each provider we have has a unique description highlighting the many things one of these teams can do for your yard. You can also check on reviews left by real GreenPal users who have hired these teams. People from Jennings Park, Fischer Woods, and other places around the Wauwatosa area have used the app in the past. Each review will let you know a little something extra about whoever it is you might want to hire for your lawn care needs.
Each of the teams on the app has been certified by local business groups like the Wauwatosa Chamber of Commerce. You will never come across unusual listings that don't provide you with many details on what you can get from a service provider.
Download the GreenPal app today to get started in finding the top lawn care providers in Wauwatosa WI. You'll appreciate how easy it is for you to find a trustworthy team that can mow your lawn.
About Wauwatosa Wisconsin
Wauwatosa is a city in Wisconsin, United States.
Wauwatosa WI is a city on the northwestern end of Milwaukee County. The city is directly west of Milwaukee and north of West Allis. The city has a population of about 50,000.
The Zoo Freeway of I-41 goes through the city. The highway goes north to Fond du Lac and Green Bay and south to I-43.
The Milwaukee County Zoo is on the southern end of Wauwatosa. The zoo is on 200 acres of land. The harbor seal and sea lion shows are highly popular.
The Wisconsin State Fair Park is also around the southern part of the city. The park hosts the annual State Fair.
The Wauwatosa School District operates the public schools in the city. The Wauwatosa East and West High Schools are the largest schools in the district. There are numerous Catholic elementary schools in the area, as well as Lutheran schools such as the St. John's and Our Redeemer schools.
Wauwatosa WI was formed in 1840 and would be incorporated in 1892. The area grew as an edge city of Milwaukee and was home to factories operated by Briggs and Stratton and Harley-Davidson in the mid-twentieth century. The town is named in honor of Wauwataesie, a Potawatomi chief. The name is also related to the Potawatomi word for "firefly."
The Milwaukee County Regional Medical Center is also in the city. The Medical College of Wisconsin is in the complex. The Froedtert Hospital is also in Wauwatosa and operates as one of the two Level I trauma centers in Wisconsin.
The Children's Hospital of Wisconsin is also in Wauwatosa and is the largest pediatric care hospital in the state. The hospital is a Level I pediatric trauma center. The hospital provides foster services for at-risk youth. There is also a large neonatal intensive care unit here.
The Annunciation Greek Orthodox Church is in Wauwatosa WI. The church building is one of the last buildings to have been designed by Frank Lloyd Wright. The building features a Byzantine influence with a short dome.
Tired of unreliable lawn services?
So are we... See how it works
Recent lawns mowed in Wauwatosa, WI
by GreenPal's community of lawn care pros
Save Time, Save Money,
Book a great local lawn service now with GreenPal.