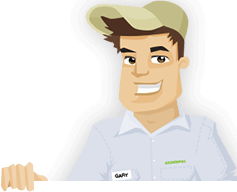 Needing your Lawn Cut?
Get Competitive pricing without the hassle
Book lawn mowing by a pro in Whitefish Bay
Order lawn mowing now without calling around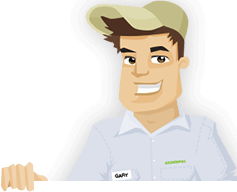 Needing your Lawn Cut?
Get Competitive pricing without the hassle
Book lawn mowing by a pro in Whitefish Bay
Order lawn mowing now without calling around
Local lawn mowing services in Whitefish Bay Wisconsin
compete for your lawn

Here are Best Lawn Care Services in Whitefish Bay, WI as of Sep, 2019
Here are a few 5 Star Ratings from GreenPal users
Emily Power
Lawn Mowing in Whitefish Bay WI
The experts at Bradley Lawncare reached my home in the Cahill Park area recently. I wanted to get my yard to look as green as the baseball field near my home. I thought it would be difficult for them to pull it off, but it turns out that they knew what my yard needed. They aerated and seeded my yard, and they also let me know about the fertilizer I required for regular maintenance. Their mowing service also did well for me, as the yard doesn't have lots of bare spots all around. The company recognizes what I need the most for my yard.
Louise Hogan
Lawn Care Service in Whitefish Bay WI
I used to bear with my yard in the Bay Kent Land area flooding all the time. But the people at Papi's Lawn Care were able to help me with my yard before things could get worse. The team at Papi's cleaned out the drains around my yard. They also aerated my yard to keep the soil from being compacted. The grass is taking in the water a whole lot better than it used to. The best part is that my yard looks more relaxed than ever before. I haven't had to worry about whether my yard would survive the significant storms that come along either.
Alfonso Austin
Lawn Cut in Whitefish Bay WI
The experts at Valmont Landscaping know what it takes to make my yard look outstanding. The people here always do well with my home on Lancaster Avenue. They come to my house every month to mow the lawn, trim the bushes, and edge the grass near my fence. They are very clean and always clear out my grass clippings before they are finished working. I have not come across any weeds around my yard thanks to the yard work they put in. I appreciate the great effort they put in when taking care of my yard and giving everything an outstanding look.
Betty Geier
Lawn Maintenance in Whitefish Bay WI
Alliet Landscaping helped me with planting some new trees in my yard on Hampton Road. I needed help with trimming the trees so they would grow straight. Everyone at Alliet checked on my trees and trimmed well to ensure they would grow without favoring one direction. They also assisted me in safely removing some weeds around my trees so those growths wouldn't hurt anything. My new trees are growing, not to mention they look even all the way around. The team does help me with trimming some excess growths on occasion too. They are very thorough about everything that they can do for my yard.
Not in Whitefish Bay, WI?
Here are GreenPal's lawn service areas
Lawn Mowing Cost Calculator
Find out the average cost for Lawn Care Services In Whitefish Bay WI
Not all people around Whitefish Bay, Wisconsin, understand what it takes to succeed when mowing grass. The good news is that we at GreenPal have developed a new app that will help homeowners around Whitefish Bay with identifying the best lawn maintenance companies in the area.
You can download our app for free to get started on finding the best grass cutting teams around. You can use the app if you have a property on Wilshire Road, North Berkeley, or any of the other crowded streets around Whitefish Bay. We will let you know who can come to your home no matter where in the area you may be.
The GreenPal app is also perfect for people who have large properties on North Lake Drive. You don't want to spend all day looking for great lawn care providers in Whitefish Bay. You deserve to enjoy life on the lake instead. The GreenPal app will help you with finding the best companies that can help you with your unique lawn care needs.
You don't have to struggle for long when trying to make your yard look as green as what you would find at Klode Park. The GreenPal app will give you details on all the top lawn care companies in Whitefish Bay that you can trust. You'll get information about what each company has to offer for your lawn mowing needs. You can also read reviews left by various people who have hired these companies in the past.
You only have to list your address on the app to find out who is available where you are. You will discover through the app that there are more great companies available for your lawn maintenance needs than what you might expect.
Each of the companies you will read about on the GreenPal app are ones that you can trust for your work needs. You're not going to come across anything difficult or otherwise unusual when you use the GreenPal app. Instead, you will only come across lawn mowing providers endorsed by local business organizations like the Whitefish Bay Chamber of Commerce. We only work with lawn care providers that have been around for a while. These include teams that know what works when caring for your yard.
The comprehensive design of the GreenPal app will cover all the unique needs you have when finding someone. You can use the GreenPal app to get information on what you might spend on services. You can also use the app to directly book appointments for services and to pay for what you hire. There's also the option to switch between providers if necessary. The goal of GreenPal is to provide you with a thorough approach for caring for everything you require surrounding your yard.
You need to work with only the best services when it comes to your yard. You can download the GreenPal app today to get the help that you deserve. See what our app has to offer when looking for lawn care providers today.
About Whitefish Bay Wisconsin
Whitefish Bay is a city in Wisconsin, United States.
Whitefish Bay, Wisconsin, is a city on the shore of Lake Michigan. The town is directly north of Milwaukee and the University of Wisconsin at Milwaukee campus.
The Big Bay Park and Buckley Park recreational sites on the shore provide direct access to Lake Michigan. North Lake Drive is the closest road to the river.
The Bayshore Town Center shopping complex is on the northwestern end of Whitefish Bay. Most of the commercial activity in the area is near the complex and on North Lydell Avenue, the road that makes up the city's western border. There are about 300 businesses that operate in Whitefish Bay.
The Whitefish Bay School District supports the public schools in the city. Whitefish Bay High School is the largest school in the area. The Archdiocese of Milwaukee operates the Holy Family and St. Monica schools. There are also two Jewish schools in the city, including the Hillel Academy.
Whitefish Bay, WI was founded in the late nineteenth century. The town was incorporated in 1892 after local farmers requested education services for their children. The town's new school system was independent of the system operated by the rest of Milwaukee. The city was home to a large resort operated by Frederick Pabst, one of the top beer barons of the time.
The population of Whitefish Bay is at around 14,000. The population has been shrinking from its peak of 19,000 in the 1960s. Most of the properties in the city are single-family residences.
The Milwaukee River borders Whitefish Bay on the western end of the city. Interstate 43 also appears on the west. Lincoln Park and the Milwaukee River Greenway are both park spaces near the city.
Tired of unreliable lawn services?
So are we... See how it works
Recent lawns mowed in Whitefish Bay, WI
by GreenPal's community of lawn care pros
Save Time, Save Money,
Book a great local lawn service now with GreenPal.