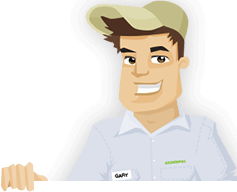 Needing your Lawn Cut?
Get Competitive pricing without the hassle
Book lawn mowing by a pro in Elm Grove
Order lawn mowing now without calling around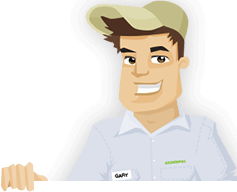 Needing your Lawn Cut?
Get Competitive pricing without the hassle
Book lawn mowing by a pro in Elm Grove
Order lawn mowing now without calling around
Local lawn mowing services in Elm Grove Wisconsin
compete for your lawn

Here are Best Lawn Care Services in Elm Grove, WI as of Sep, 2019
Here are a few 5 Star Ratings from GreenPal users
Mary Hays
Grass Cut in Elm Grove WI
TJ & Sons Lawncare have been coming to my home once a month for two years now. They always reach my home in the Caroline Heights neighborhood when they say they will show up. They never delay in helping me out, and they complete quite a variety of services too. I appreciate how well the company mows my lawn, aerates the grass, trims the bushes, and even edges the grass near my utility boxes and my decorative fountain. I haven't come across lots of weeds or green stains all around my yard thanks to how well they clean up.
Darrell Smith
Lawn Care in Elm Grove WI
The team at MYE Enterprise has been doing well over the past year with helping me to mow my lawn. The people at MYE always reach my house in the Acre Homesites area when they say they will. They trim my trees and clean up the leaves and other bits of debris before they start mowing. They always trim the grass around the foundation and other places around my property too. I can even trust them to reach my home while I'm out at work. I would recommend the people at MYE to anyone who needs extra help with their lawn care needs.
Michael James
Lawn Care Service in Elm Grove WI
The people at LW Landscape came to my home in Sunny Ridge this past spring. I asked for help with clearing out a thatch growth that spread all over my front lawn during the winter. They were very proficient in removing the thatch without hurting the grass that was underneath. They also seeded and aerated the yard after this. My grass grew well throughout the year, and it still looks green even as the fall season came along. I am glad that I finally have a yard that looks brilliant thanks to everyone at LW Landscape who helped me out.
Shirley Borman
Lawn Service in Elm Grove WI
The folks at CHP are cautious and controlled when taking care of my yard. They reached my home in Marian Heights last month to help me with fixing my irrigation system. They checked on the drainage system around my yard and found that there were a few clogs. The team cleaned out the drain and replaced everything without hurting the rest of my yard. The people here were accommodating in noting what my yard needed when they came over. They did everything right the first time around as well, which is a plus for me.
Not in Elm Grove, WI?
Here are GreenPal's lawn service areas
Lawn Mowing Cost Calculator
Find out the average cost for Lawn Care Services In Elm Grove WI
It helps to look at what GreenPal has to offer for you when you're looking for a lawn care provider in Elm Grove, Wisconsin. You'll need to ensure you have the best possible help when finding a team that you can trust. You can't afford to stick with a website like Craigslist that might not provide you with details on the best lawn care companies in the area.
The problem with Craigslist is that while it is easy to use, the site often lists information on providers that aren't all that trustworthy. Anyone can post things on Craigslist, which makes the site popular among scammers.
But we at GreenPal have higher standards. We thoroughly review every company that wants to appear on the app. We will check on each company based on what they have to offer, how well they serve their communities, and what they charge. The GreenPal app features only qualified and talented lawn mowing providers.
The companies you will read about on the GreenPal app include ones that recognize what you require the most when looking for lawn care help. You can trust GreenPal when looking for details on everything from companies that serve commercial properties in Brookside to those that cater to larger lawns in Wedgwood.
We also work alongside many business organizations in the area like the Elm Grove Chamber of Commerce. Our work ensures that we only find the best companies that understand what it takes to give your home a look it deserves.
You can find talented companies on GreenPal in moments. You can enter in details on your address to find companies that are near your property. We can find groups that can reach the western end of the town in Pinecrest or further to the east in Elm Crest.
You can look at more information on each yard care company when you get the search results. Each provider features a full description that lets you know what a company has to offer. You will also find reviews that include details on what real customers who have hired these companies through GreenPal have to say. Those in Rockwood and other further-off parts of Elm Grove will benefit from these listings, as they can learn more about teams that they can reach. No one wants to wait a while only to come across a company that isn't all that trustworthy.
The GreenPal app also provides extra services for your convenience. You can reserve lawn care companies directly through the app. You can also pay for services or switch providers through GreenPal. It's easy to find free quotes and estimates through the GreenPal app as well.
Our work at GreenPal is devoted to helping you find the best lawn care providers in Elm Grove. You can download the app today to get started in finding the top service providers that you can trust in Elm Grove.
About Elm Grove Wisconsin
Elm Grove is a city in Wisconsin, United States.
Elm Grove, Wisconsin, is a village on the eastern end of Waukesha County. The population of Elm Grove is around 6,000.
The Elmbrook School District operates public schools in Elm Grove. The Tonawanda Elementary School and Pilgrim Park Middle School campuses are both in Elm Grove. High school students in the village attend the Brookfield East and Central High Schools to the west in the city of Brookfield.
Watertown Plank Road is home to most of the business activity around Elm Grove. Brookfield Square is directly outside city limits to the southwest. The Westmoor Country Club also appears near the shopping center.
Elm Grove Park appears in the central part of the village. The park features an outdoor pool, a basketball court, several tennis courts, and a couple of fields for baseball, softball, and soccer.
Elm Grove, WI, was incorporated in 1955. The village was originally a part of the town of Brookfield. The land was settled in the 1830s. Elm Grove got its name after a railroad stop in the area had to be named. The vast number of elm trees was a direct influence on the name.
The layout of Elm Grove is square with four roads making up the city's boundaries. The roads clockwise from the north are West North Avenue, North 124th Street, West Bluemound Road or Highway 18, and the Pilgrim Parkway. Interstate 94 is due south of Elm Grove. Highway 18 also goes east from Elm Grove to downtown Milwaukee with the Milwaukee County Zoo and Milwaukee Regional Medical Center appearing along the way.
Underwood Creek appears in the middle part of Elm Grove. A bicycle trail appears along the length of the creek. The creek also moves under a major commercial center in the Brookside and Highwood neighborhoods.
Tired of unreliable lawn services?
So are we... See how it works
Recent lawns mowed in Elm Grove, WI
by GreenPal's community of lawn care pros
Save Time, Save Money,
Book a great local lawn service now with GreenPal.