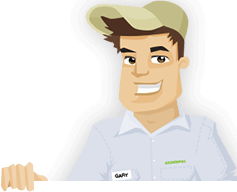 Needing your Lawn Cut?
Get Competitive pricing without the hassle
Book lawn mowing by a pro in Brookfield
Order lawn mowing now without calling around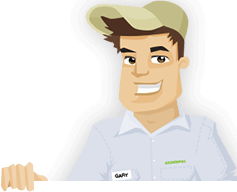 Needing your Lawn Cut?
Get Competitive pricing without the hassle
Book lawn mowing by a pro in Brookfield
Order lawn mowing now without calling around
Local lawn mowing services in Brookfield Wisconsin
compete for your lawn

Here are Best Lawn Care Services in Brookfield, WI as of Aug, 2019
Here are a few 5 Star Ratings from GreenPal users
Richard Turner
Grass Cut in Brookfield WI
The team at Jakub's Lawn Service was very kind as they helped me with my lawn in Caroline Heights. They didn't waste their time coming over. They had all the materials they needed for mowing my yard when they showed up. The employees also talked with me about how they can cut the grass and confirmed with me what pattern the grass had to be cut in. The thorough effort that they put in was particularly useful. I appreciate how Jakub and the rest of his employees were able to get everything right for my lawn the first time around.
Linda Beatty
Yard Mowing in Brookfield WI
The people at Green Shot were beneficial in mowing my lawn. I hadn't gotten my grass cut in nearly three months due to some issues with my mower and because I couldn't afford to get a new one. But the people at Green Shot never judged, as they reached my home in Arcadian Estates and got the lawn cut quite well. They were very prompt, and they didn't charge anywhere near as much as I would have expected. The team did a better job mowing grass than what I've done in the past on my own.
Elizabeth Benson
Lawn Care Service in Brookfield WI
EZ Lawn Care provides services that are as easy as the company's name says they are. The team at EZ worked on my lawn in Marian Heights by cleaning off the leaves and branches from the grass bed and then by mowing every inch. They also edged the grass around my landscape, fence, and driveway. The best part of EZ's work is that they cleaned up all the grass leaves after they were finished. I am glad that my driveway and patio didn't have lots of scratches or green grass stains after they finished all that work they put in.
Linda Smith
Lawn Cut in Brookfield WI
I like how the people at JP Exterior Services work on my lawn every two weeks. The team at JP comes to my home in the Westmoor Park area when they say they will. They do well with cleaning up my lawn, mowing the grass, and cleaning out all the grass clippings. They have also been helping me with trimming my bushes and some of the other growths around my yard. The team is comprehensive and careful with all the things they do for me. The best part of their work is that they are friendly and recognize that my yard always needs extra help.
Not in Brookfield, WI?
Here are GreenPal's lawn service areas
Lawn Mowing Cost Calculator
Find out the average cost for Lawn Care Services In Brookfield WI
Brookfield, Wisconsin is a beautiful city home to lush trees and green lawns. Everyone who has an attractive yard and landscape deserve an opportunity to ensure those lawn features will stay looking beautiful. The great news is that it's not hard to find lawn care providers in Brookfield that can help. The GreenPal app will make it easier for all to find the lawn maintenance teams that they can hire.
Do you have a yard in Brookfield that needs help? You can use the GreenPal app to find great lawn care providers in Brookfield. The app works for all people in Brookfield. You can use the app if you've got a small lawn in Sheraton Park or something more substantial in Still Point. No yard is too large or small for the lawn mowing providers that you'll discover when you search the GreenPal app for help.
You can also use the GreenPal app if you've got a commercial property near the Brookfield Manor area. The lawn care teams listed on GreenPal have experience with many yards around the region and will surely help you with your yard in particular.
You will learn about all the lawn mowing providers that you can hire through GreenPal. The app includes descriptions profiling the many things that these teams can do. You can also check out the reviews left by actual GreenPal users who have hired these organizations in the past.
The listings work for all people around GreenPal. You can get someone on the southern end of the city near Weston Highlands or a team further north in Bradon Preserve. Whatever the case may be, you can find someone who can assist you with the outstanding lawn care needs that you might have.
You will only find teams that you can trust when you use the GreenPal app for finding someone for your property. The GreenPal app only lists teams that are confirmed to provide quality lawn maintenance services for people around Brookfield and elsewhere in Waukesha and Milwaukee Counties. You'll find groups that have been thoroughly reviewed and certified by the Greater Brookfield Chamber of Commerce.
The critical point here is that you'll have a much easier time finding a lawn care provider through GreenPal than if you tried to find someone on your own. You will discover teams based on your address. You can then look at the information on each group. After that, you can hire a team through the app and even pay for services through GreenPal if you wish. You have the option to schedule a team to come over at a time that's right for you. You also have the opportunity to switch to a different lawn maintenance team if you are not satisfied for whatever reason.
Download the GreenPal app today, and get started in finding the best lawn care teams in the Brookfield area. You'll find that you don't have to spend anywhere near as much time trying to find great teams that can assist you as necessary.
About Brookfield Wisconsin
Brookfield is a city in Wisconsin, United States.
Brookfield WI is a suburb of Milwaukee. The city is on the eastern end of Waukesha County. Brookfield is about 12 miles west of Milwaukee and is linked to the city by I-94.
Brookfield has a population of about 38,000. The city is the third-largest in the country behind Waukesha and New Berlin.
Fiserv has its headquarters in Brookfield. The technology company produces products for banks and other financial service providers.
FedEx's SmartPost division is based out of Brookfield. The SmartPost service is dedicated to handling small residential shipments.
The Brookfield Square shopping mall is at the southern end of the city near the highway. The mall features various restaurants and shops. Other commercial sites can be found on nearby Bluemound Road.
The Wisconsin Memorial Park is on the northeastern end of Brookfield. The park is home to more than 35,000 memorials.
Brookfield WI is on land that was once held by the Potawatomi tribe. White settlers acquired land in the area in the 1820s and 1830s. The area grew throughout the nineteenth century, although a cholera outbreak decimated the population in 1850. The dairy industry helped the city and Waukesha County to grow in the early twentieth century, although a 1914 tornado and the Spanish flu outbreak of 1918 did harm the city. Brookfield would be incorporated as a city in 1954.
The site of the birthplace of Caroline Ingalls is in Brookfield. The area is a popular site for tourism among fans of her daughter, author Laura Ingalls Wilder.
The Elmbrook School District has a few schools in the Brookfield area. The Waukesha School District covers the southwestern end of the city. There are numerous Catholic schools in the city, including the St. Dominic, St. John Vianney, and St. Luke Catholic Schools and the Brookfield Christian School.
The Sharon Lynne Wilson Center for the Arts is in Brookfield and operates as a large performance hall. The center is in the Mitchell Park area.
Tired of unreliable lawn services?
So are we... See how it works
Recent lawns mowed in Brookfield, WI
by GreenPal's community of lawn care pros
Save Time, Save Money,
Book a great local lawn service now with GreenPal.