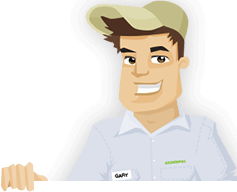 Needing your Lawn Cut?
Get Competitive pricing without the hassle
Book lawn mowing by a pro in Oak Creek
Order lawn mowing now without calling around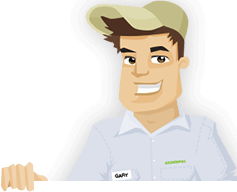 Needing your Lawn Cut?
Get Competitive pricing without the hassle
Book lawn mowing by a pro in Oak Creek
Order lawn mowing now without calling around
Local lawn mowing services in Oak Creek Wisconsin
compete for your lawn

Here are Best Lawn Care Services in Oak Creek, WI as of Sep, 2019
Here are a few 5 Star Ratings from GreenPal users
Glenda Smith
Lawn Mowing in Oak Creek WI
I appreciate how the people at HnS Landscape can come to my home on Old Ryan Road even while I am out at work. The team mows my lawn every month, but they always take their time when doing so. They know how high my grass is supposed to grow, not to mention they ensure that their mowing won't cause my turf to break apart. I have not seen any weeds around my yard either. I have never had much luck with trying to care for my yard on my own, but the people at HnS understand what needs to work every time they come over.
Joshua Holler
Lawn Cutting in Oak Creek WI
No one has been able to help me with my yard in the Garden Place area quite as well as the people at Artisan Landscaping have been able to. The people at Artisan know what they are doing when mowing my lawn. Everyone here makes sure the grass is cut well and that there's no stains or bits of grass clippings all around the place when they are finished. They even trim the areas near my fence. I haven't seen any streaks, scratches, or other things around the region thanks to what they do. They are precise and careful with everything they do for my yard.
Joseph Hutcherson
Lawn Service in Oak Creek WI
The great people at Chad's Lawn Service have been providing me with a monthly lawn mowing service at my home in South Verdev for nearly a year. The people here have been very cautious in grooming my yard, not to mention I've never seen a weed pop up around my yard. They always ensure my yard looks beautiful, plus they keep the grass near my landscape and my fence looking clean and even. The team at Chad's cares about what I need above everything else and never second-guesses what they are doing for me every month they arrive.
Ryan Delgado
Lawn Service in Oak Creek WI
I haven't found anyone else in the Oak Creek area that knows how to take care of my yard as well as the people at Heinz Lawn Care have. The team comes to my yard every two weeks to mow my lawn. The experts also trim the grass near my fence and foundation. They let me know when they are coming beforehand, and they are always willing to adapt their schedules based on the quality of my grass. My yard has the best look out of all the properties in the Old Ryan Road area. I would recommend the team at Heinz Lawn Care to anyone who needs help themselves.
Not in Oak Creek, WI?
Here are GreenPal's lawn service areas
Lawn Mowing Cost Calculator
Find out the average cost for Lawn Care Services In Oak Creek WI
The process of finding lawn mowing providers in Oak Creek, WI, has been traditionally frustrating for homeowners to complete. There are far too many companies in the Oak Creek area that you could consider for your work needs. But the good news is that you'll have an easier time with caring for your yard when you find lawn care providers you can trust through GreenPal.
You can use the GreenPal app to hire someone who can reach your home or business. Various companies can care for apartment complex yards in the Normandy Estates area, as well as teams that serve larger yards in Willow Creek Estates.
You might also have some trees around your yard in the East Marquette Avenue area. You'll find companies on GreenPal that can help you with those trees and other landscape maintenance concerns as well.
GreenPal will provide you with free quotes for lawn services in Oak Creek. You can list your address and then review the closest lawn care providers to you. Each provider has a thorough description that lets you know what you can expect out of these companies. You can also read reviews left by people who have hired companies through GreenPal in the past.
The entities featured on GreenPal can help you with all your lawn maintenance demands. You can ask a company to help you with removing weeds, dethatching your property, seeding your grass, maintaining your irrigation system, and much more.
You'll find the best lawn care organizations in Oak Creek when you use GreenPal. The folks at GreenPal contact and check every company or individual that wants to appear on the app. The effort includes working alongside professional business organizations like the South Suburban Chamber of Commerce. The goal is to ensure that every person who asks for help with their lawn care needs will get the support they need.
The GreenPal app is your best option for finding lawn care companies in Oak Creek from Drexel to Tanglewood. The app is free to use, as you only have to pay for the actual services that you hire. You have the option to pay for those said services through the app as well. The app also makes it easy for you to switch between providers if you require this in the future.
The companies on GreenPal understand the needs that you have for your yard. More importantly, they realize that every yard in the Oak Creek area is unique in many ways. A yard might feature lots of curvy spaces that are a challenge to cut. Another yard might have a thorough series of bushes. You'll find that there's a yard care company on GreenPal that is available to help you regardless of the season or where your home is.
Make GreenPal your one-stop spot for yard maintenance. Download the app today, and start finding lawn care providers in Oak Creek that you can trust when maintaining your property.
About Oak Creek Wisconsin
Oak Creek is a city in Wisconsin, United States.
Oak Creek, WI is a city on the southeastern end of Milwaukee County. The city is to the south of Milwaukee and is directly north of Caledonia. Oak Creek is next to Lake Michigan to the east. Oak Creek has a population of about 35,000.
The Oak Creek Franklin School District operates the schools in the city. Oak Creek High School and the Oak Creek 9th Grade Center are the two largest schools in the area. There are two middle schools and eight elementary schools in Oak Creek.
The Oak Creek Power Plant is one of the largest employers in the city. The plant is a coal-based site that uses Lake Michigan as its cooling source. The plant is on more than 400 acres of land on the southeastern end of Oak Creek with part of the plant moving into Racine County.
The American Society of Anesthesia Technologists and Technicians has its headquarters in Oak Creek. ASATT focuses on establishing standards for anesthesia and the education of technicians.
Oak Creek, Wisconsin, is in an area that was part of the Town of Lake. The town was one of two that were formed when Milwaukee County was divided in 1838. Oak Creek was incorporated as a part of the county in 1955.
Interstates 41 and 94 both go through the western end of Oak Creek. I-94 goes south to Chicago and west to Madison. I-41 travels north to Oshkosh, Appleton, and Green Bay.
Oak Creek is to the south of the General Mitchell Airport. The airport serves more than seven million passengers every year and provides flights to destinations like Atlanta, Denver, Minneapolis, Phoenix, and Orlando. Midwest Airlines used to have its headquarters at the airport before relocating to Indianapolis and eventually merging with Frontier.
The Oak Creek Historical Society operates a complex featuring multiple historic buildings. Some of the buildings date back to the mid-nineteenth century. These include a blacksmith shop, a town hall, and a farm shed.
Tired of unreliable lawn services?
So are we... See how it works
Recent lawns mowed in Oak Creek, WI
by GreenPal's community of lawn care pros
Save Time, Save Money,
Book a great local lawn service now with GreenPal.