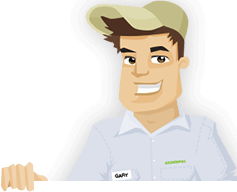 Needing your Lawn Cut?
Get Competitive pricing without the hassle
Book lawn mowing by a pro in Waukesha
Order lawn mowing now without calling around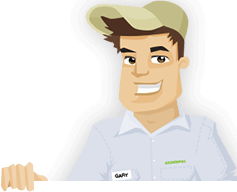 Needing your Lawn Cut?
Get Competitive pricing without the hassle
Book lawn mowing by a pro in Waukesha
Order lawn mowing now without calling around
Local lawn mowing services in Waukesha Wisconsin
compete for your lawn

Here are Best Lawn Care Services in Waukesha, WI as of Sep, 2019
Here are a few 5 Star Ratings from GreenPal users
Kayla Sparacino
Lawn Care in Waukesha WI
It has been rough for me to try and care for my yard on my own over the years. I hardly have any time to mow my lawn in Liberty Heights because of my busy work schedule. But the people at Lazaris Lawn Care have been more than helpful in assisting me with my yard. They come to my home every two weeks to get the lawn cut. They are always thorough and precise in everything they do for my yard. They clean up the driveway after they finish, so there are no grass bits of stains all around when they finish. I would recommend the people here at Lazaris to anyone who is busy like me and needs extra help.
Barbara Simon
Lawn Mowing Service in Waukesha WI
It's frustrating enough to find lawn care companies that can reach my yard in the Oakdale neighborhood. But that wasn't the case with the people at LJ's Lawn Care. They reached my home when they said they would arrive. They trimmed my trees, removed some stubborn weeds, and aerated my yard in time for the summer. Those weeds that they cleared out haven't come back either, which is more than what I can say for my efforts. The team also cleans up when they finish, so I don't bear with the brunt of the mess afterward.
Alice Lawton
Yard Cutting in Waukesha WI
My yard in the Minooka Park neighborhood had been dealing with dandelions all around. The worst ones were near my front door. The people at Wiley & Son's knew what to do when removing my dandelions. They not only cleaned them out, but they reseeded my lawn and cleaned up the grass near the old dandelion spots. The grass looks healthy, but the best part is that the dandelions have not come back since they helped. I had struggled with killing those weeds for years, and my grass kept dying every time I tried. I should have contacted Wiley & Son's for help sooner.
Anthony Snyder
Lawn Maintenance in Waukesha WI
The team at ICU Lawn Care saved me from some real trouble recently. I had thatch buildup around my yard in Moreland, and I had no idea how to remove it. I tried to remove a small bit, but I was afraid I would tear up the grass underneath. The people at ICU Lawn Care showed me the right way to remove the thatch. They cleared out all that growth and also added new seed around the old thatch areas. The thatch has not come back in the past few weeks after they took care of my yard.
Not in Waukesha, WI?
Here are GreenPal's lawn service areas
Lawn Mowing Cost Calculator
Find out the average cost for Lawn Care Services In Waukesha WI
You'll find many old and new properties alike throughout all parts of Waukesha, Wisconsin. Each of these houses or businesses will have unique lawn care needs that must be met. There are many lawn care providers that you can contact throughout the city who can assist you with all the needs you have.
Every home needs help with their lawns in some way. Even the smallest homes in the Rivers Crossing neighborhood require special care on occasion. But you don't have to spend all day finding someone who can help you, as we at GreenPal will assist you with the unique needs you have for your yard.
We at GreenPal want to help you find the best lawn mowing companies around Waukesha. Our GreenPal app will provide you details on all the great lawn maintenance providers that you can hire in Waukesha. You won't spend all day looking for someone who can reach your home when you use our convenient app.
You can find details on who's around your property by listing your specific address. We can help you with finding information whether you are far to the east in Westbrooke or down south in Fox Lake Village. You'll discover many lawn care providers in Waukesha and Milwaukee Counties who can support your yard.
The teams that you'll find on the GreenPal app are all ones you can trust. We have strict vetting standards here at GreenPal. We want to ensure only the best lawn mowing companies are on the app. These include groups that have the support of the City of Waukesha Chamber of Commerce among other prominent commercial organizations.
We will provide you with all the details you need to know about lawn mowing companies through the app. The information we provide includes points on the services these providers have to offer. You can learn about their many philosophies and values through the app as well. We also have reviews for each company left by people who have hired these teams through us. Each report and description will let you know more about the unique things you can expect out of who is available to help.
You can pay for services through GreenPal. You have the option to switch between providers if necessary too. We believe that hiring yard maintenance companies in Waukesha shouldn't be a hassle.
You've got enough things on your mind as it is. You might not have much time to care for your yard either, especially if you're in a neighborhood like Shadow Ridge or Legend Hills where the lawns are more massive. With GreenPal, you can find companies that will give you the trustworthy help that you deserve when giving your yard the best look you could find.
Download the GreenPal app today, and get started in finding the right lawn care companies that you can trust. The thorough support that you'll get through the GreenPal app will ensure you are hiring only the best lawn care service provider for your property in Waukesha.
About Waukesha Wisconsin
Waukesha is a city in Wisconsin, United States.
Waukesha, Wisconsin, is a city in the central part of Waukesha County. The city is 18 miles west of Milwaukee and also directly west of New Berlin and Brookfield.
GE Healthcare is the largest employer in Waukesha, with about 2,500 people working for the company. GE Healthcare produces diagnostic imaging agents for MRI use. Other major employers in Waukesha include Cooper Power Systems, HUSCO International, and the Waukesha Memorial Hospital.
The School District of Waukesha operates the public schools in the city. There are four high schools in the system, including the Waukesha South, West, North, and Harvey Phillip East Schools. The Wisconsin Evangelical Lutheran Synod operates a few private schools in the city, including the Trinity and Mount Calvary Lutheran Schools.
The University of Wisconsin at Waukesha operates as a two-year school in the city. Graduates can transfer to a four-year school in the UW system after completing their associate degrees.
Carroll University is also in Waukesha. The private Presbyterian school was formed in 1846 and is the oldest college in Wisconsin.
Waukesha, Wisconsin, was settled by Europeans in 1834. The city's spring water and mineral spas made the city popular among those looking for cures to many of their physical ailments. Waukesha currently gets its drinking water from Lake Michigan. Waukesha was the site of a college football game in 1906 that introduced the forward pass. A few missiles for Project Nike, an anti-aircraft missile system set up during the Cold War, were situated in Waukesha. The Hercules nuclear warhead was in one of the project's missile pits for a time.
Waukesha takes its name from the Potawatomi name Wau-tsha. The figure was a leader of the tribe during the European settlement according to early settler Increase Lapham. Wau-tsha is believed to have been a friendly and supportive figure at the time of his leadership.
Waukesha has a population of about 70,000. The city has grown thanks to the construction of various new neighborhoods.
The Ethnos360 evangelical Christian mission organization operates a Bible school in Waukesha. It is one of two such schools in the country operated by the group formerly known as the New Tribes Mission. The school recruits and trains missionaries who operate around West Africa, Southeast Asia, and other parts of the world.
Tired of unreliable lawn services?
So are we... See how it works
Recent lawns mowed in Waukesha, WI
by GreenPal's community of lawn care pros
Save Time, Save Money,
Book a great local lawn service now with GreenPal.