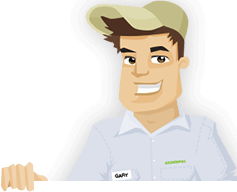 Needing your Lawn Cut?
Get Competitive pricing without the hassle
Book lawn mowing by a pro in West Allis
Order lawn mowing now without calling around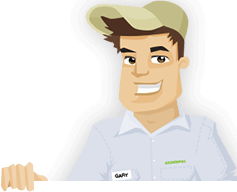 Needing your Lawn Cut?
Get Competitive pricing without the hassle
Book lawn mowing by a pro in West Allis
Order lawn mowing now without calling around
Local lawn mowing services in West Allis Wisconsin
compete for your lawn

Here are Best Lawn Care Services in West Allis, WI as of Aug, 2019
Here are a few 5 Star Ratings from GreenPal users
John Foster
Lawn Maintenance in West Allis WI
The people at DLR Contractors are true professionals. They came to my home in the McCarthy Park area when they were scheduled to show. They had all the lawn mowing tools that my yard needed as well. I appreciate how they had not only a mower, but also an edger. The person at DLR also talked with me about the type of grass that I have. I had no idea that I had a tall fescue yard, which explains why the grass grows so fast. They never judged me, as they let me know everything I needed for keeping my yard beautiful. It is great to see a team in West Allis that knows what I need for my lawn care demands.
Elmer Hernandez
Lawn Maintenance in West Allis WI
The experts at Hilltop Landscaping knew what I needed for my lawn when they came over. The people here helped me with my yard on Becher Street last week. They saw that I had some dandelions growing around the front. The team identified how the dandelions were growing and helped spot treat them with care. They ensured that the grass surrounding the weeds would not be killed off. The best part is that they cleared out the roots and all that other stuff. The team also reseeded the areas with the right grass seed to match up with the rest of my lawn.
Ignacio Boyd
Lawn Mow in West Allis WI
I haven't come across anyone in the West Allis area who understands what it takes to mow a lawn quite as well as the people at Helping Hand Lawn Care. I've been burned out by so many lawn care teams in the region who don't understand how grass grows or how to cut everything evenly. But the people here did better for my lawn on the Root River over all the other teams I've tried hiring in the past. It is great to have a team that not only cuts well but also makes sure their mowers are sharp and clean before doing so. They clean up after they finish, which saves me lots of time.
Vanessa Wolf
Lawn Cut in West Allis WI
D2 Property Services does a great job with all the thorough needs I have for my lawn in the Parkview Gardens area. They come to my home every two months to get the lawn cut. They are very positive and upbeat over what they can do for my yard. The best part of their work is that they never pressure me into buying stuff that I don't want. They mow the lawn, trim the ends, and clean up. They are prompt, friendly, and careful with my yard. I love having a team like D2 that respects my yard care needs.
Not in West Allis, WI?
Here are GreenPal's lawn service areas
Lawn Mowing Cost Calculator
Find out the average cost for Lawn Care Services In West Allis WI
The complicated nature of trying to take care of your yard in West Allis WI can be frustrating to bear. But you don't have to go at it alone. You can hire one of the many talented lawn care providers in West Allis WI who are here to help you with giving your yard a look it deserves.
Best of all, you don't have to spend all day looking for the right lawn maintenance teams in West Allis. You will not have to worry about what you might pay for services either. The GreenPal app is here to help you figure out what you'll get out of your lawn care needs in West Allis.
Our team at GreenPal has produced a convenient app that will help you identify all the best lawn care providers in the area. You can list your address to find details on the best lawn care teams in your local area. You can find many groups that can come to your home or business, whether it's on Greenfield Avenue or Oklahoma Avenue.
You can also use the GreenPal app if you need help with a commercial lawn. You can find groups that can reach your property on 84th Street among other busy parts of the city.
Each of the organizations on the GreenPal app has been thoroughly vetted to ensure you're only going to come across the best lawn care teams in the area. We work with groups such as the West Allis/West Milwaukee Chamber of Commerce to ensure we find only the most valuable lawn mowing providers in West Allis WI.
The most important part of our work is that we'll ensure you never have to worry about who you're hiring for help. Every team you find on the GreenPal app will help you with all the unique lawn care needs you may have.
You'll find information on each organization through the app. We have gathered plenty of descriptions for each of our member providers. These people will tell you about what they have to offer and their plans for work. You can also check on reviews left by people who have hired these teams through GreenPal in the past.
The helpful support you'll get out of the GreenPal app will cover the unique needs you have for your yard. Every property, whether it's a big house near the Kinnickinnic River or a commercial site near the fairgrounds, can benefit from what we have to offer at GreenPal.
You can also pay for services through the app if you're interested. You can reserve those services and then switch providers if needed in the future. The secure interface we've designed for the GreenPal app ensures you won't struggle with trying to get more out of your work.
Download the GreenPal app to find lawn care providers in West Allis WI that you can trust. We are available to help you hire the best organization that will care for everything your yard requires.
About West Allis Wisconsin
West Allis is a city in Wisconsin, United States.
West Allis WI is a city in the central western part of Milwaukee County. West Allis is west of Milwaukee and links to the city through West National Avenue or Route 59. The Zoo Freeway or I-41 also goes through the area.
West Allis is directly south of Wauwatosa and north of Greenfield. The Hank Aaron State Trail makes up much of the city's northern border. The city has a population of 60,000, thus making it one of the largest suburbs in Milwaukee.
The Pettit National Ice Center is on the State Fair Park grounds. The massive facility was built in 1993 and is an official United States Olympic training site. The center features a 400-meter speed skating oval and two international-size rinks for figure skating, ice hockey, and short-track speed skating. The center has hosted various prominent American speed skaters including Dan Jansen, Bonnie Blair, Chad Hedrick, and Jonathan Kuck.
The West Allis Town Center to the north is one of the top commercial sites in the city. The shopping area is home to a large fitness center and various fashion retailers. The West Allis Center is on the southwest corner of the city and features more retail shops and restaurants.
West Allis WI was formed in the early twentieth century and was incorporated as a city in 1906. The Allis-Chalmers machinery company operated a large manufacturing plant in the area. The city is named for Edward P. Allis, the founder of the company. The city continued to grow until the 1980s when the Allis-Chalmers company divested from many industries and eventually dissolved.
The Wisconsin State Fair Park is on the northern end of West Allis. The park hosts the Wisconsin State Fair every year. The Milwaukee County Zoo is to the direct west of the park.
The Milwaukee Mile race track is in the city. The track features a mile-long oval and hosts major auto racing events throughout the yard. The track has been in operation since 1903, thus making it the world's oldest operating auto racing speedway.
The West Allis-West Milwaukee School District operates the public schools in the city. There are three high schools in the city, including the Nathan Hale High School.
Tired of unreliable lawn services?
So are we... See how it works
Recent lawns mowed in West Allis, WI
by GreenPal's community of lawn care pros
Save Time, Save Money,
Book a great local lawn service now with GreenPal.