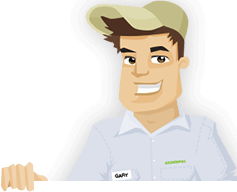 Needing your Lawn Cut?
Get Competitive pricing without the hassle
Book lawn mowing by a pro in Franklin
Order lawn mowing now without calling around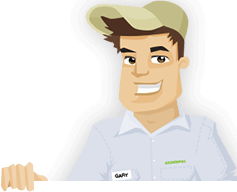 Needing your Lawn Cut?
Get Competitive pricing without the hassle
Book lawn mowing by a pro in Franklin
Order lawn mowing now without calling around
Local lawn mowing services in Franklin Wisconsin
compete for your lawn

Here are Best Lawn Care Services in Franklin, WI as of Sep, 2019
Here are a few 5 Star Ratings from GreenPal users
Brenda Randolph
Lawn Care Service in Franklin WI
Howells Lawn Care helped me with mowing my lawn in the Briarwood area last week. I was going to have an open house for my property, and I needed someone who could come over as soon as possible to help me out. I hadn't had my lawn cut in nearly two months, but the people here didn't judge. They got the lawn cut and also trimmed the areas around my front door, my mailbox, and some of those other spots their mowers could not reach. The grass looked healthier and more refreshing than it ever has, and my guests were particularly impressed.
Raul Mendoza
Grass Cut in Franklin WI
The people at Midwest Snow and Lawn were very helpful in giving my yard a look I had been trying to get for years. Everyone here understood what my property in Victory Creek needed, including how they could remove some of the annoying weeds around my yard. I had been dealing with thistle plants around my front yard for years, and they keep growing back even when I remove them myself. Everyone at Midwest helped with drying out the weeds and with clearing out the roots and seeds so nothing would grow back. Their work was extensive and precise.
William Coe
Grass Cut in Franklin WI
The experts at Golden Touch have a great way with lawn maintenance. My house in the Puetz neighborhood had a bunch of weeds growing all over the place, but the team was able to dry the growths out and remove them while ensuring the roots and seeds were killed off. They added new grass seed around the places the weeds used to be. It used to be that my house had dandelions that kept on popping up a few times each year, but that is no longer the case thanks to everyone at Golden Touch. It's a whole lot easier for me to care for my yard now thanks to their work.
Norma Hilton
Yard Mowing in Franklin WI
The team at K&K understands what my yard in Deerwood needs. No one else has been able to mow my lawn as well as the people at K&K have. I've run into far too many companies in the past that assume that shorter is better. Everyone at K&K knows what height my grass needs to be cut. Thanks to them, my lawn looks greener than ever, not to mention no weeds are popping up at random all around. I encourage anyone in Franklin who's having a hard time with maintaining their lawns to contact K&K to see how the team can help them with their lawns.
Not in Franklin, WI?
Here are GreenPal's lawn service areas
Lawn Mowing Cost Calculator
Find out the average cost for Lawn Care Services In Franklin WI
You don't need to spend all day trying to find lawn care providers in Franklin, Wisconsin. You deserve to find only the best companies that will assist you with your lawn mowing efforts. We at GreenPal are here to help you find the yard maintenance teams that are right for you. We have a thorough directory of providers that you can search through when finding a company that you can trust for your yard care needs.
With GreenPal, you can get everything you need for your lawn maintenance requirements handled through one app. You can get prices from various lawn care providers in Franklin. The app will let you know what it costs for services based on the lawn you have and where in Franklin you are. You'll discover that you don't have to pay far too much money for services, even if you have a property with a large lawn like in Deerwood.
You'll find many lawn mowing providers in Franklin that will care for everything you need assistance with. You can list your address in the Franklin area to find out who's the closest to you. For instance, homeowners in the Lions Legend Park will find plenty of companies that can make the trip down Drexel Avenue to their properties. You can also find someone who can come to your home on Berkshire Drive among other densely populated suburban areas. You don't have to worry about if anyone in the county is available to reach your home to get the lawn cut.
Each listing on the GreenPal app includes details on the services that the companies provide. You can also learn more about these providers by reading the reviews left by prior customers.
You can book lawn mowing services through GreenPal in moments. You can get in touch with these companies to ask about other yard care efforts. It only takes a moment for you to schedule a time for someone to reach your property. You've also got the option to pay for services through the app if desired.
The best part of using the GreenPal app is that you're not going to bear with calling various companies all day long. You deserve to spend your time doing other things that might be a little more productive. We'll help you with finding a quality lawn mowing team whether you're in a fancy part of Mission Hill or near the golf course at Tuckaway.
You won't worry about whether or not any of these lawn care providers are legitimate. Each team we list on the GreenPal app has been certified by local professional business organizations like the South Suburban Chamber of Commerce. We have strong standards over who we choose to profile and feature on the GreenPal app.
It's time for you to take back your power in finding lawn care providers that you can trust. Download the GreenPal app today, and start looking for the top companies that can help you with mowing grass in Franklin.
About Franklin Wisconsin
Franklin is a city in Wisconsin, United States.
Franklin, Wisconsin, is a suburb of Milwaukee. The city is on the southwestern corner of Milwaukee County. Franklin is directly west of Oak Creek and south of Greenfield.
Northwestern Mutual is the largest employer in Franklin. The Milwaukee-based financial services provider employs 2,500 people in Franklin. Wheaton Franciscan Healthcare, the bottling machine manufacturer Krones, and the construction material company Carlisle Companies Incorporated are among the other major employers in Franklin.
The Franklin Public School District serves most of the students in the area. The district includes one high school, a middle school, and five elementary schools. The city is also home to the Indian Community School of Milwaukee and the German Lutheran-affiliated St. Paul's Lutheran school. St. Paul's Lutheran was formed in 1865 and is one of the oldest schools in the state.
The Environmental Protection Agency operates a Superfund site in Franklin. The site hosts operations dedicated to the removal of lead, chromium, and other harmful chemicals found in the area.
Franklin, Wisconsin, was founded in 1841 after the south end of present-day Greenfield was split off. The town was named Franklin in honor of Benjamin Franklin. The city was incorporated as part of Milwaukee County in 1956. The incorporation occurred in response to concerns that the city of Milwaukee was going to annex Franklin.
Franklin has a population of about 36,000. The city has progressively grown as people flock from homes in Milwaukee to various suburbs.
The Root River appears in the middle part of Franklin. The river is surrounding by various park spaces, including the Milwaukee County Sports Complex.
Wisconsin Highways 36 and 100 both go through Franklin. Highway 36 travels north of Greendale while Highway 100 goes to Oak Creek. Franklin is also about four miles southwest of the General Mitchell International Airport. Interstate 41 is also to the east of the city.
27th Street is home to most of the commercial activities in Franklin. The Southridge Mall is north of the city limits in Greendale.
Tired of unreliable lawn services?
So are we... See how it works
Recent lawns mowed in Franklin, WI
by GreenPal's community of lawn care pros
Save Time, Save Money,
Book a great local lawn service now with GreenPal.