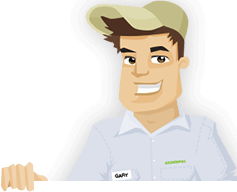 Needing your Lawn Cut?
Get Competitive pricing without the hassle
Book lawn mowing by a pro in Lake Worth
Order lawn mowing now without calling around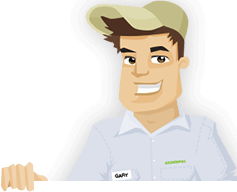 Needing your Lawn Cut?
Get Competitive pricing without the hassle
Book lawn mowing by a pro in Lake Worth
Order lawn mowing now without calling around
Local lawn mowing services in Lake Worth Florida
compete for your lawn

Here are Best Lawn Care Services in Lake Worth, FL as of Sep, 2019
Here are a few 5 Star Ratings from GreenPal users
Ted Williams
Lawn Mowing Service in Lake Worth FL
GreenPal is your best option for finding great deals. I don't know how they do it, but I am always surprised at how little lawn mowing can cost in this area. I thought I was stuck paying for sixty dollars a mow, what with all the resort properties and all that here, and I was paying that for a while. but then I saw that the base price for Lake Worth was twenty three dollars? It blew my mind! What is so crazy is that I asked my current lawn maintenance company in Lake Worth, Fl if they could lower it down that much, and they said it was just a scheme, that the only cheap lawn mowing in Lake Worth, Fl would be that cheap is if the landscaping company was based near Snook Island and only hung out in those neighborhoods. But then I hired someone off GreenPal and paid thirty dollars and dropped them. Who knows if they were lying or just worried they would lose my business, but I guess it turned out to be both!
Sandra Ruiz
Yard Cutting in Lake Worth FL
I use GreenPal for my home and rental in Lake Worth. As far as my rental property goes, it has never been better for me to hire someone. I hardly even think about it anymore, whereas before I would stay awake late at night worried about not finding good, reliable landscape maintenance in Lake Worth, Fl. My house is way down near Way down near East Ocean Avenue, so really it isn't even a part of Lake Worth, but I found someone who was willing to make the trip. The local lawn mower in Lake Worth that I hired could not have made me happier. He sends me a picture of his work every week, which was not asked for but he did it anyway when he found out I don't live there. That is the kind of service I am talking about, that is something you don't find every day, especially from an internet service. But, I guess you all know what you are doing, so I shouldn't be too surprised. But I am happy with it!
Kevin Jones
Lawn Service in Lake Worth FL
Yes, I would definitely recommend GreenPal to my friends. Not that I don't already. I think you guys should be giving me some sort of stipend! Three of my friends started to use the app a bit of time after I told them! In fact, we just talked about bringing the idea to the PTA at Highland Elementary to use GreenPal for a few lawn mowings here and there, nothing too crazy, but it does make a huge difference when someone professional comes by and cuts the grass! I didn't think there were even that many options for lawn mowing near me, but as it turns out there were like six different companies who were close by. That is amazing! However you guys are doing it, I hope you guys are spreading out to the smaller areas of Florida, because it really does help people like me with very little time to mow their own lawn. Don't call me lazy, I just have so much work to do that by the time I get home I pass out from sheer exhaustion. And, if I can afford to help someone out with their lawn care near me, then I don't see why I should miss the opportunity if it is going to save me a few dollars but cost me a few hours.
Felix Guitierrez
Grass Cutting in Lake Worth FL
You guys came along at a good time. Right before I signed up I was scraping every corner of the web to find affordable lawn maintenance near me in Lake Worth. I was coming up with blanks though. And the one viable option I did find was charging a lot, but he was a well-known lawn care company, so I guess he was able to charge that much. But when I joined GreenPal I was shocked he was still in business! There are so many options for cheap lawn mowing near me and Sloan's Curve Tennis Club that I can't believe someone could charge more than forty dollars for a regular grass cutting! Not that I want him to close down, I just want the local lawn mowers and humble yard maintenance companies in Lake Worth, Fl to get a fair shot.. So know this now, fellow GreenPal users, there are better options for lawn care, you just have to look closely enough!
Not in Lake Worth, FL?
Here are GreenPal's lawn service areas
Lawn Mowing Cost Calculator
Find out the average cost for Lawn Care Services In Lake Worth FL
GreenPal is the safest palace on the internet for you to contract the best in lawn care in Lake Worth, Fl. Whether it is for a spontaneous decision to hire someone for a lawn mowing or help with your next big project, you can find the perfect match for your taste and budget all right here on our website.
We know that you will be able to find someone for your job. When we first began looking around Florida for local lawn mowers in Lake Worth, Flwe were impressed (if not appalled) with how many lawn maintenance companies didn't have an online presence. Most were still finding work through placing their business cards at front doors or from whoever happened to drive by their truck. But now, with GreenPal, every small scale operation can have an equal opportunity to propose to you their best price for the job you need done.
Unlike a lot of peer-to-peer networks on the internet, GreenPal takes great measures to ensure that the people you are talking to and dealing with are true-to-form landscape maintenance companies in Lake Worth, Florida. We do this by setting in place a rigorous application process, one that even the best scammers on the web would have to spend more money than what they would make trying to pass.
Along with the usual business and credit checks, GreenPal asks every local lawn mower in Lake Worth, Fl to provide us with a list of past clients. In our experience with companies applying to the website, companies with a high number of repeat business usually means they know what they are doing, at least enough for people to reach out again and again for their services. If need be, we will reach out to those clients to make sure that the company's work is professional and of good quality.
The second part of our application process involves an equipment inspection. In truth, anyone with a lawn mower can start charging for lawn mowing in his neighborhood, but when that same person starts calling himself the best landscape maintenance in Lake Worth, FL and charges like it, we might have a problem. Some of the most experienced lawn mowers and maintenance men normally have a trailer of equipment for their work, from weed whackers to several types of lawn mowers that signify their commitment to quality work.
The best part about GreenPal is that it doesn't even take much information to get things going. In fact, once you sign up for GreenPal with little more than an email and a physical address, we can begin hunting down the best lawn mowing companies in Lake Worth, FL and let them know you need some grass cutting done. From there, these companies will reach out to you with their best price. See how easy it is? Most of our customers get several quotes in their inbox the next morning and will contract someone within the week! Does that sound easy to you?
GreenPal is much more than a simple yard mowing service as well. The same companies that can give you great lawn mowing are also probably experienced yard maintenance professionals as well. So if you need a tree removed from your backyard, or need new turf, or maybe a whole year's worth of close love and care to bring your lawn into the best shape possible, you can find them all on our website. You may even find your next reliable landscaper for the years to come!
Especially in an area as popular as Lake Worth, it won't matter that you live as far as Lake Clarke, if there is a group of neighborhoods besides yours in the area then it is pretty likely that you will find someone close by who is more than certified to handle your lawn. We believe this is how easy lawn care can be, and it is all for you and the companies looking for your business to make life easier.
About Lake Worth Florida
Lake Worth is a city in Florida, United States.
Lake Worth, Florida is named after the body of water (a lagoon, despite the name hinting toward something else entirely) on the eastern side of town called Lake Worth Lagoon. The actual Lake Worth sits just outside of the lagoon and was named after General William Worth, a general who lead the United States forces throughout the ending of the Second Seminole War. It is considered to be a part of Miami-Fort Lauderdale and the Pompano Beach metro area.
Although it is hard to believe, the first inhabitants in the Florida area were not Europeans but a Native American tribe the Jaega. To date, they are the first reported inhabitants of the Lake Worth area, Martin, and Palm Beach Counties. On the Jupiter and Boynton Inlets, remains of shells and shell mounds can still be found, one the biggest indicators of precolonial habitation in the area.
The first settlers to the area were not European either. The first settlers to Lake Worth were Samuel and Fannie James, an African American family that was (at least, they were documented) as ex-slaves. They settled on 5th Avenue South in 1885. They took advantage of the nation's Homestead Act of 1885, and were able to secure a deed to their new land two years later. The couple was very successful in planting pineapple farms in their over one-hundred acres of land, a tradition that continued throughout the rest of Florida.
Once Henry Flagler set tracks down in West Palm Beach in the last decade of the nineteenth century, developers planned to make a bridge between the railroad and the lake. The original name of the town was going to be Lucerne, but after finding out that there was already a Lake Lucerne and a post office named after the lake, the name was changed to Lake Worth to easier accommodate the post office and city officials.
Tired of unreliable lawn services?
So are we... See how it works
Recent lawns mowed in Lake Worth, FL
by GreenPal's community of lawn care pros
Save Time, Save Money,
Book a great local lawn service now with GreenPal.